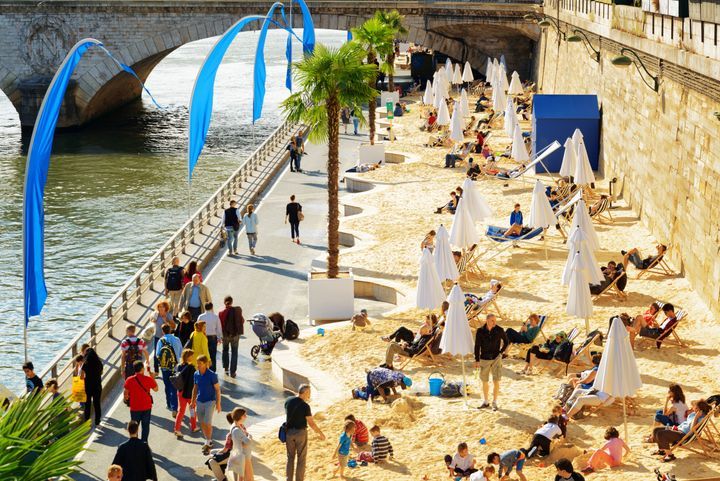 Every summer, tourists flock to the city of love—I'm talking about Paris, France. Since 2002, Paris Plages has successfully been curating relaxing events for hot summer days. They create temporary beaches along the Seine and the Bassin de la Villette. You will find lush green lawns with sun umbrellas, deckchairs and palm trees, leisure activities and some swimming. All the things you'd require to enjoy a day in the sun. I know for a fact that Europeans are over the moon when they get some form of the sun and they go all out to soak it in.
Thanks to the on-set of COVID-19, tourism has been largely affected in these countries. Tour guides have been out of work whereas they would have been making a lot of money around this time because of summer. However, France is among the first few countries to ease up entry for tourists. With the easing up of quarantine in Paris, some theatres as well have begun to re-open. Scroll on to see: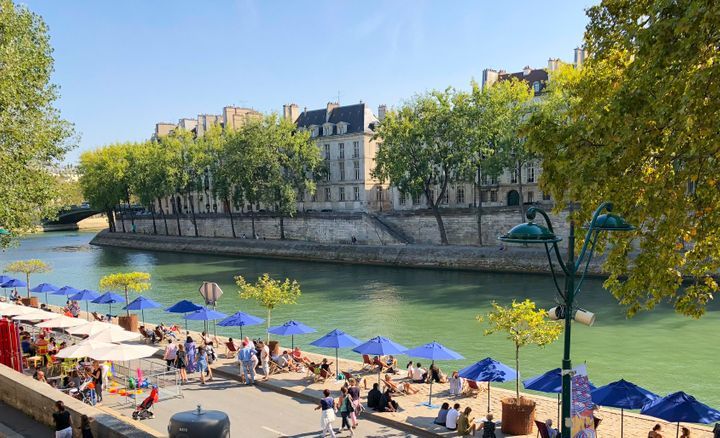 Paris's latest tourist attraction that promotes social-distancing:
Cinema chain in Paris, Mk2 collaborated with Häagen-Dazs to create Cinéma sur l'Eau meaning cinema on the water. This will be an unusual cinema experience that will mark the opening of the summer season. Visit the Bassin de la Villette, between the quays of the Seine and the Loire on the 18th of July, about 150 locals in Paris will watch a screening of Gilles Lellouche's film, Le Grand Bain—a movie about a group of men who start a synchronized swimming team. There will be about 38 electric boats floating on the water at this time. And each of these boats will seats about 4 to 6 people, from the same family or friend circle. All the while ensuring social-distancing practices. Another 150 people will also be able to watch this movie from the Quai de Seine deck chairs on the land. Parisians will be able to enter a raffle for free tickets as well.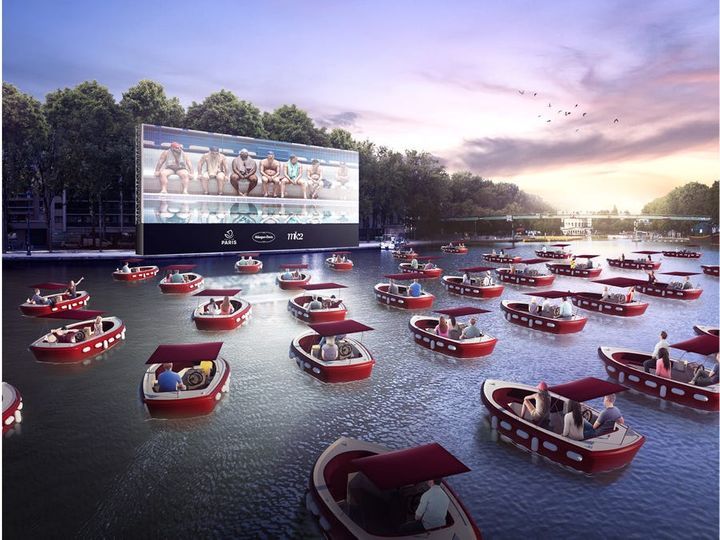 What are your thoughts on this new tourist attraction in Paris? Let me know in the comments below.
And don't forget to follow @missmalinilifestyle for more interesting updates.