Celebrate National Caviar Day With These Recipes By Chef Gautam Mehrishi
Suruchi Patwary , 17 Jul 2020
When I hear the word 'Caviar', my mind instantly thinks 'expensive'. And honestly, that's pretty much all I know about it. Never got to taste it and try it out for me but after checking out a few recipes, I am craving to try my hands on it. Celebrity Executive Chef Gautam Mehrishi of Renaissance Mumbai shared how he incorporates caviar into some of his signature dishes and if you want to bring out your inner chef this National Caviar Day, then scroll down to check out how!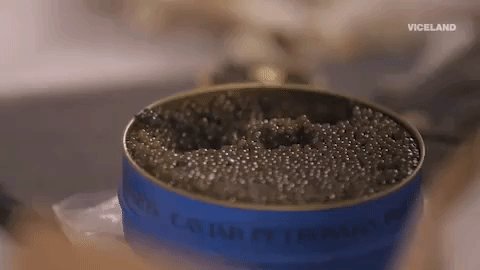 1. Smoked Caviar With Olorosso Sabayon
What You'll Need
50g Caviar
3 Egg Yolks
50ml Olorosso Sherry
100gms Sugar
110g Glucose
30g Butter
Ice, As Needed
Cherry Wood Chips For Smoking
Smoked Salt
Here's How You Can Put It All Together
Step 1: In a medium-sized bowl, mix the egg yolks, Olorosso, sugar, glucose and butter.
Step 2: On a double boiler, bring the mixture to 90°C, stirring constantly with a spatula to obtain a cooked sabayon.
Step 3: Pass this through a sieve and place it in the freezer.
Step 4: Put the caviar in a small bowl and place the bowl into another container filled with crushed ice.
Step 5: Infuse with cherry wood chips with the help of a smoking gun.
Step 6: To plate, scoop out the smoked caviar, smooth out the frozen sabayon and sprinkle with smoked salt. Enjoy!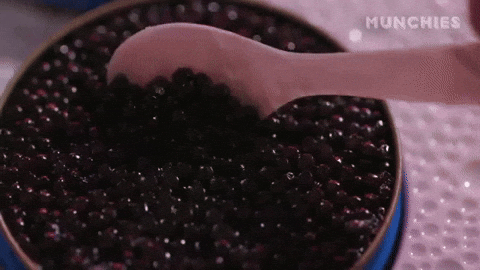 2. Caviar Toast With Herring
What You'll Need
2 Herring Fillets, Canned In Brine
30g of High-Grade Farmed Caviar
1 Lemon, Grated Zest and Juice
1 Tsp Sea Salt
200g Mascarpone
5gms Chopped Dill
1/2 Loaf Pumpernickel
1 Tbsp Flat Parsley Leaves
Salt
White Pepper
2 Tbsp EVO
Here's How You Can Put It All Together
Step 1: Toast the pumpernickel bread, sprinkled with sea salt, EVO, and chopped parsley.
Step 2: Cool and spread the mascarpone mixed with chopped dill, lemon juice, zest, and sea salt.
Step 3: Spread the cheese on the toast and place the caviar and sliced herring as half-and-half.
Step 4: Garnish with some parsley and enjoy!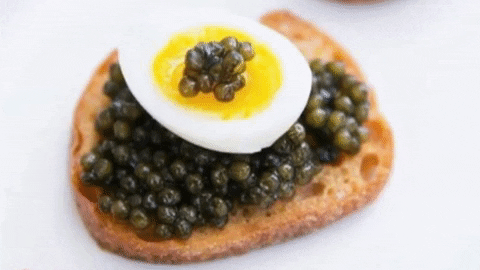 Which recipe will you be trying tomorrow? Let us know in the comments below!
And don't forget to follow @missmalinilifestyle for more interesting updates.