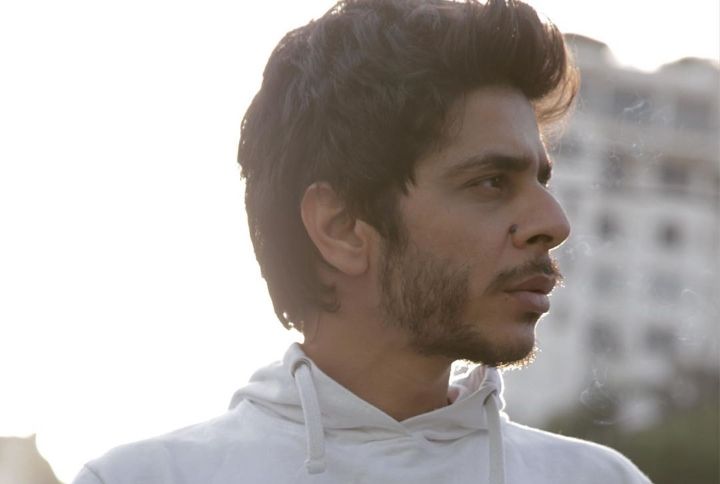 I remember watching Titli in 2014 and being mind blown by it. While the casting was on point, one of the actors who managed to impress me was Shashank Arora. Since then, he has been bringing something new to the table each time. Last year too, with Made In Heaven, Shashank proved that he was in the industry to stay and rightly became a sensation amongst girls (and guys) after he essayed the role of the charming cameraman. Since then, the audience has been waiting for the sequel of the show and to see their newfound crush on-screen yet again. Currently, the actor is prepping up for his film opposite Naseeruddin Shah which he is super excited about.
We caught up with the actor where he spoke about his love for acting, his journey and much more. Here are excerpts from the interview.
You have always pushed the envelope every time with everything you've done. Has that always been the idea?
I don't think pushing the envelope has ever been the idea. I just like being part of the films that I would like to watch as an audience. My effort is just towards creating honest, an organic cinema which doesn't mean it lacks entertainment. But the cinema which is true to human behaviour and life so it gives us more complete entertainment than we have. And if that's called pushing the envelope, then so be it. But pushing the envelope was never the idea, telling the stories I want to tell was.
From gritty films to OTT shows, what makes this a memorable journey for you?
They're not one thing that makes it a memorable journey. All these wonderful artists that I've met along the way right from Irrfan Sir, to Naseer Sir to Nawazuddin Siddiqui, all of them, so there's not been one thing. The joy of my parents when they see my work and feel proud. Mumbai as a city and everything it has given me. It has been a journey and hopefully, this is just the beginning. Every single part of it has been memorable. The ups and downs, the festival to the award nominations, to playing a villain and being Kamal Hassan's favourite actor, everything feels special and I am thankful for it all.
Another great thing that came out of Made In Heaven is the kind of love you received from both men and women. It is like the internet had discovered a new hunk. Reaction?
I can only say thank you for all the love Made In Heaven has given me. The only reaction is that every time I hear it, I have a big smile on my face. Lots and love and affection back to those who give me that every single day. Lots of love to the makers too without whom all this love wouldn't be coming in. I think Made In Heaven along with Gangster Newton will be the only web series I'll ever do. I feel that the longer format is less taxing on me so I feel that I briefly participated in Made In Heaven and I feel extremely happy being a part of it.
You have a film with Naseer Saab. How excited are you?
I think any actor who knows his job would be more than excited to be working with Naseer Saab because he is one of the finest actors on the planet. I am very excited to work with him and Dibankar Banerjee in Freedom to show people this and experience it myself. It is a dream come true.
In his journey, what has Shashank learnt about the industry?
I have learnt that cinema is just 100-115 years old and there is no such thing called as the system. Even in Hollywood or the Indian film industry. Nobody really knows what they are doing, we are still in the phase of experimenting with this art. Dance is 4000 years old, Music is 6000 years old, cinema is not. This industry is filled with children like me who have no idea what cinema is and hopefully as a species, we will figure it out.
Is Shashank happy today with the way his journey has panned out?
Of course, I am happy and I feel blessed in a world where people are struggling for their basic necessities, I am pursuing my passion and getting to learn from people I loved watching on-screen. I feel blessed to have the parents I have. Of course my there struggles in my life, we always feel like we as individuals deserves more and feel that our cinema is not getting what it deserves, but I think one has to keep the blessing in perspective and keep fighting for what they deserve. That's what leads us to joy.
We can't wait to watch Shashank's film with Naseer Saab already. We are surely excited about this one!