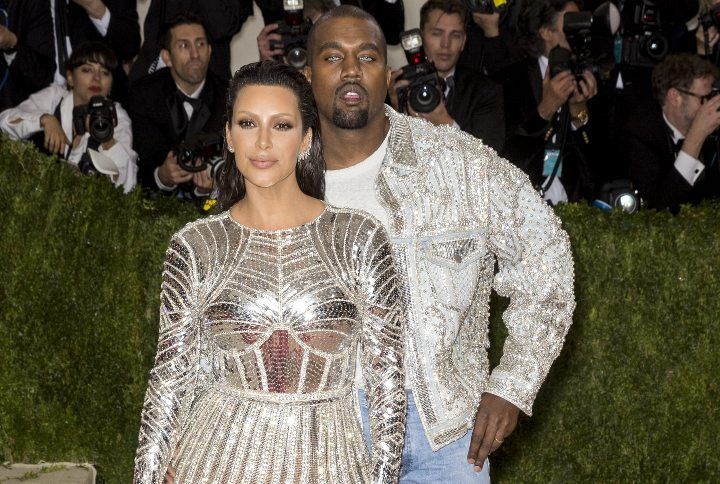 Kanye West made headlines when he started tweeting about him running for president. Many in Hollywood were surprised, to say the least. Many celebrities tweeted mocking the rapper as well. But many in his close circle were starting to worry about his mental health. The rapper had seemingly confirmed that he had bipolar disorder back in 2018 with album Ye and called it his superpower. As weeks progressed, his tweets got more aggressive and personal. Starting off with a tweet that mentioned their first daughter North West. He wrote hinting at his wife Kim Kardashian posing for 2007's Playboy and said that he can assure that his daughter's mother will not photograph her posing for the magazine and so on.
This week, Kanye went on to tweet that his wife Kim and his mother-in-law Kris Jenner had tried to lock him up. He also referred to nicknamed Kris, 'Kris Jong-Un', and said she was not allowed near his children. The rapper also tweeted that he was considering ending his marriage with Kim from 2018. But many of his claims have been deleted now.
Kim took to address Kanye's bipolar disorder by posting her official statement and asking everyone for compassion in such trying times. She said that her husband's diagnosis has got worse only because of the pandemic.
Take a look: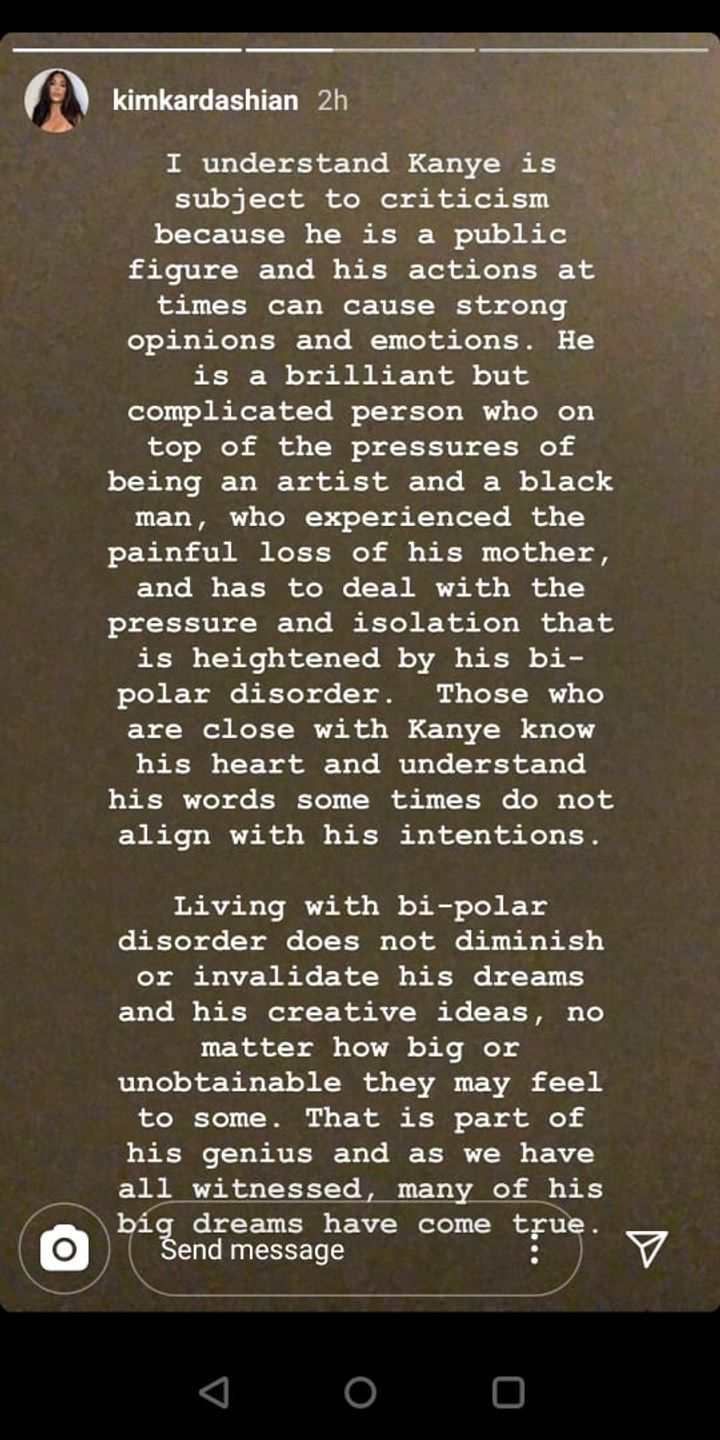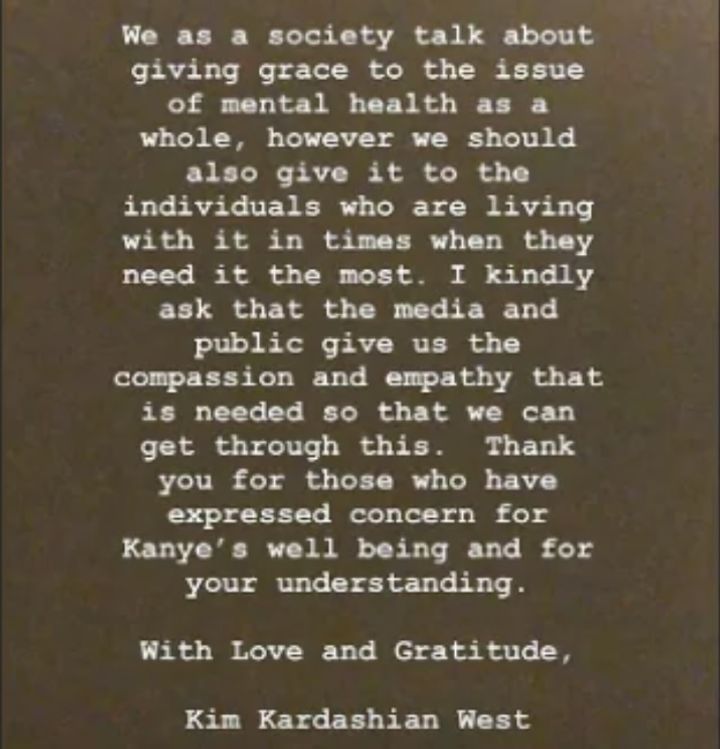 We hope Kim and Kanye ride this out and come out stronger.