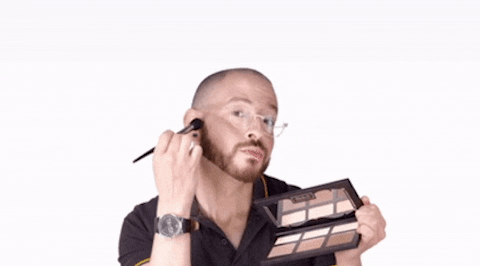 Unless you're a newbie to makeup or been living under a rock you would have heard about contouring in one form or another. We all have at some point, stumbled our way through a YouTube tutorial in the early days of our makeup application process trying to ace these techniques. Raise your hand if on your first try you ended up with a muddy mess. Yes, I've gone through that phase as well. If you haven't tried contouring before, here's a quick recap. Contouring is essentially done to sculpt or enhance the shape of your face. The key here is to mimic the natural shadows on your face to create definition while simultaneously bringing forward higher points of your face by highlighting them.
In the last few years contouring based on your face shape was very important and it still is a good starting point when learning. However, things have changed since then. Now instead of relying on heavy sculpting, less is more. The trends have shifted to more natural and dewy looks where your natural shape is celebrated. And the good news of 2020 is that we are all spoilt for choice with contour products coming in a range of different types and shades. As a makeup aficionado, you cannot escape learning contouring techniques. It has become a staple in many peoples makeup kits and routines. Putting in my two cents I've compiled a list of my personal favourite contouring products that have never led me astray. Whether it's more precise or foolproof contouring, these are the products I trust to give me the seamless chiselled look.
1. Benefit Cosmetics, Hoola Bronzer
Let's start with the cult classic! If you've been a makeup fan on the internet for any length of time you would know what a rage the Hoola bronzer was. Don't let the word bronzer confuse you. This was the perfect shade that somehow looked good on the majority of people, whether you had lighter or darker skin. I was one of the many who used this bronzer as double duty for both my contouring and bronzing routine. On my personal complexion, which more light-medium, the original shade worked perfectly on the hollows of my cheek for a more subtle definition. Moreover, with the finely milled powder texture its super easy to blend and less likely to make mistakes. Used with a light hand it never looked muddy and was a perfect match for my everyday makeup looks.
This product was so popular that Benefit came out with an extended shade range for lighter and darker skin tones as well. So it's easier than ever to find your perfect shade if you were missing. out. Need more convincing? It comes in a lightweight box and compact brush that makes your life easier.
2. Anastasia Beverly Hills, Powder Contour Kit
This kit signified the moment I graduated to a proper contouring routine as I learned more and more about makeup. This product was raved about tremendously and is still a very popular choice to date with good reason. Plus it came highly recommended by a friend of mine. I remember heavily weighing the pros and cons of this product compared to similar competitors like KVD Vegan Beauty and drugstore brands. This powder version by Anastasia Beverly Hills comes with 6 shades; 3 for highlighting and 3 for contouring and bronzing. It's a super versatile kit that nails it with the perfect balance of cool and warm undertones. The formula is so great that I can build my contour or keep it natural without any creasing or uneven texture. Even the highlighting shades such as the pale yellow and pale cream, I use often. Especially on days, I want a more subtle lifted look rather than a typical shiny highlighter. It's one of my most used palettes to date that I also use as an eyeshadow for a quick natural look.
Investing in a versatile kit like this is a great choice once you already master the basic principles technique and want to up your makeup game. Almost like a second-skin, this product has never let me down. Also, let's not forget the best part where the pans are removable and refillable.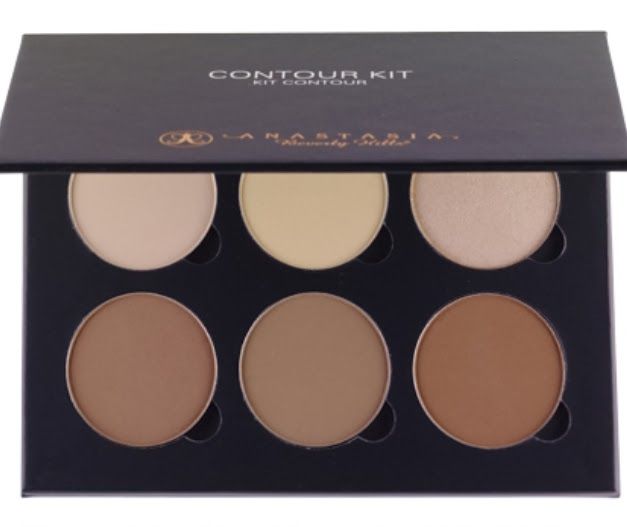 3. Smashbox, Step-by-Step Contour Stick Trio
My love for the Smashbox cream contour sticks is unparalleled to date. When I purchased this set it came with a contour, bronze, highlighting shade and a convenient sharpener as well. The formula is super creamy and super blendable under or above the foundation. A little bit goes a long way, so a light touch is required when using these sticks. These are especially perfect for hard to reach areas like your nose, which I use most often for. It's also fantastic for creating very precise contour shape on your face or jawline for a sharper yet subtle look. While I don't use the bronzer shade as much, the highlight which is a little on the pale yellow side is another favourite. I've used it many times as an inner corner highlight or to carve out the edges of my brows.TBH, I find it much easier to use my fingers or a beauty sponge for a seamlessly blended look when using cream products rather than a brush.
All in all, this is a fantastic cream product in stick form that allows for targeted application. It's also much easier to use, in my opinion, compared to cream palettes that be notoriously hard to work it if you're not a pro. Plus it's super slim and easy to carry or store in your vanity.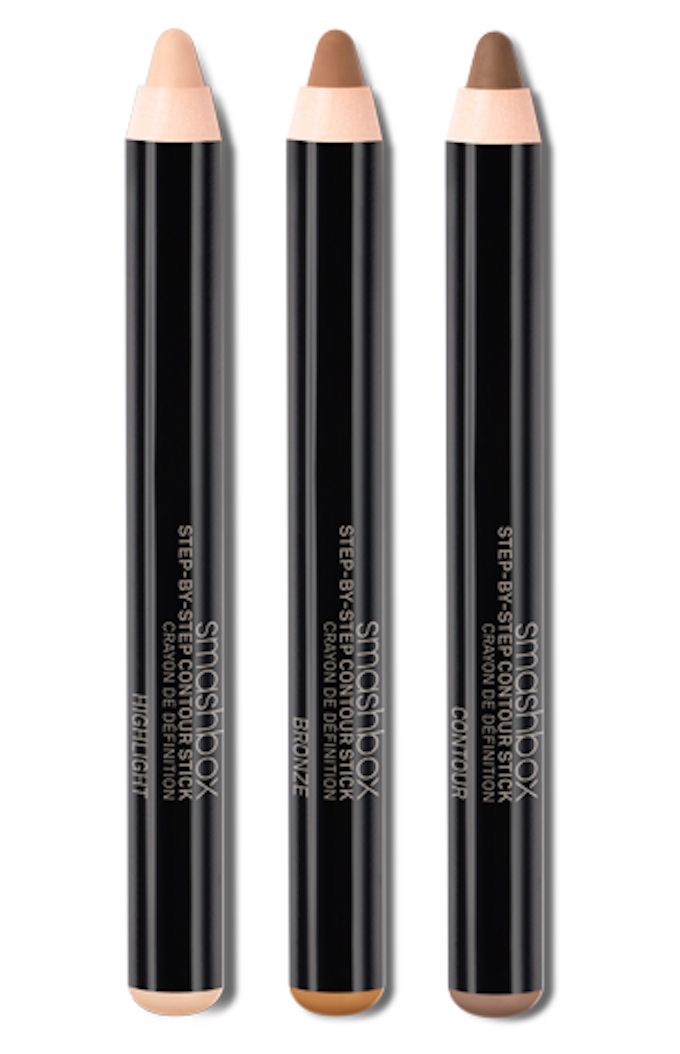 4. Wet N Wild, MegaGlo Dual-Ended Contour Stick
This Wet N Wild stick is a comparable dupe for many high-end contour sticks like Fenty and KKW. It's been my go-to no-fuss contour stick for years. In fact, this was the first cream contour product I used that I was happy with. I personally use the light-medium stick that's a great balance of a mid-toned, taupe shade for me. Being dual-ended and a twist-up, it's convenient when travelling and what I usually opt for on my trips so I don't have to fuss around sharpening it like the Smashbox crayon. The lighter shade though honestly is not my favourite but works just fine when you're in a pinch. A great product with an affordable price tag, it's what I run to on more natural makeup days and in between my Smashbox refill. Perfect for all skill levels and skin tones you can't go wrong with this choice as a beginner.
Do you prefer a fully contoured look or something more natural? Let us know in the comments below
Follow @missmalinibeauty on Instagram for more updates.