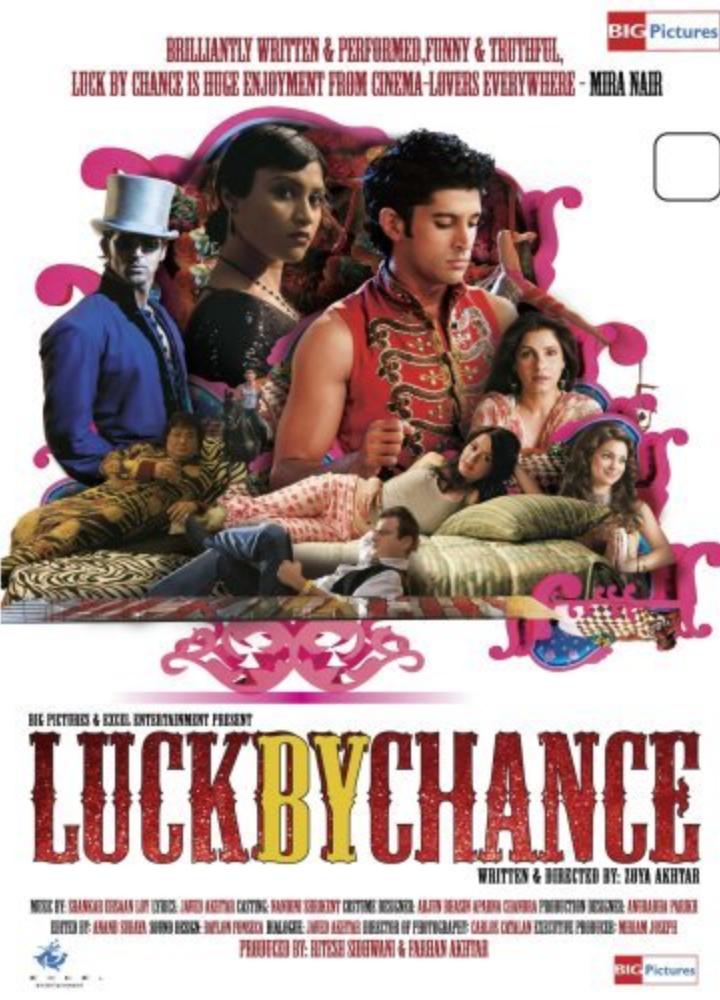 In this age of OTT platforms, while you are spoilt with new content every second day, there are times when you feel like casting your eyes backwards over the cinematic canon to re-watch the old favourites. I have been doing that a lot lately. Because I feel, as you grow older, the same things we love at a certain age, we tend to see differently now because of the life experiences we have gained in those years. So, one of the movies that I revisited again was Zoya Akhtar's Luck By Chance. For anyone who is enamoured by the glamour of the entertainment world, Luck By Chance very beautifully shows us the entire process and all the goes behind making a piece of art.
The one thing that I absolutely loved was the opening credits of the film. How many times do we sit and think about the other people who are involved in this whole process of making a movie? Hardly, right? Zoya Akhtar shoots the people behind the scenes with sheer warmth, almost making these people the unsung heroes of the film. We meet the ones who make the posters, the security guards outside the film studios, the ageing men who are sewing dresses for the actresses. These people are important and I have never seen any filmmaker or a film about the entertainment industry credit them and tell their stories in such detail and in such a nice way.
The story revolves around two characters – Sona (Konkona Sen Sharma) and Vikram (Farhan Akhtar) who have come to the city of dreams to make it big in the entertainment industry. While it's been years of Sona struggling as an actor, Vikram chances upon an opportunity to become a male lead in a film. This choice he makes shows how his relationship with his friend and his lover changes.
Zoya Akhtar got a lot of actors on board for a cameo. Hrithik Roshan played the character of Zaffar Khan, a superstar – a narcissistic celebrity with an air of arrogance. But, there is one scene where he is having a moment with a bunch of street kids while he is sitting in his car. Zoya captured that moment quite beautifully, it is something that is sure to linger on your mind for a while after.
Again, as a film centred around the entertainment industry, it shows everything from nepotism to scandalous rumours that are circulated around. But the ending is what made my heart full. It shows that no matter how far you have come in your career, the feeling of contentment only comes when you have accepted life as it is and are happy about it.
Zoya always manages to make me sit back and ponder and it always leaves me with new learning each time!