The coronavirus pandemic has put all our lives on hold. And the one thing that has come to our rescue has been the many shows and films on OTT platforms. One such film is Lootcase. Ever since I watched the trailer, this Rajesh Krishnan film had gotten me excited because of it's super fun premise and of course, for the amazing line up of actors — Kunal Kemmu, Rasika Duggal, Gajraj Rao, Vijay Raaz and Ranvir Shorey. I watched the film last night and I must say, it was one fun ride! In the film, I absolutely loved Nandan (Kunal) and Lata's (Rasika) cute and absolutely real husband and wife relationship.
In an exclusive chat, Rasika Dugal spoke to me about how she loves that the film is releasing during these times, when the world can do with a bit of humour! She adds, "It's really important to keep the humour alive and not to give in to the sense of doom and gloom which we are surrounded by. So I am happy that I can be a part of something which can hopefully bring some cheer to everyone's lives."
Speaking about how she loved playing Lata in the film, and that comedy as a genre was something that was new to her.
She elaborates:
Most of the work I have done so far has largely been in the space of the drama rather than comedy. It's a new experience for me to be a part of something in a comic genre. It was quite entertaining even when I read the script, it was so elegantly written. Not just the lines, but the situations and the entire screenplay was funny! Rajesh has a very interesting way of directing, and is all about the timing of the scene. Kunal, as you know, has great comic timing he has shown that in much of his work and Aryan, the child actor, also is someone I share most of my screen-space with. So it was great to play off their energy.
Speaking about her role in the film, Rasika shares:
What I found interesting about Lata is that she is morally up right and very God fearing — two things which are really alien to me as I'm neither of that. So, it was interesting to play a character which was formed by these two things largely. Also, the relationship between Lata and Nandan, as you might have seen in the trailer, is the story of any marriage — where there's constant confrontation and conflict, but with a sense of humour.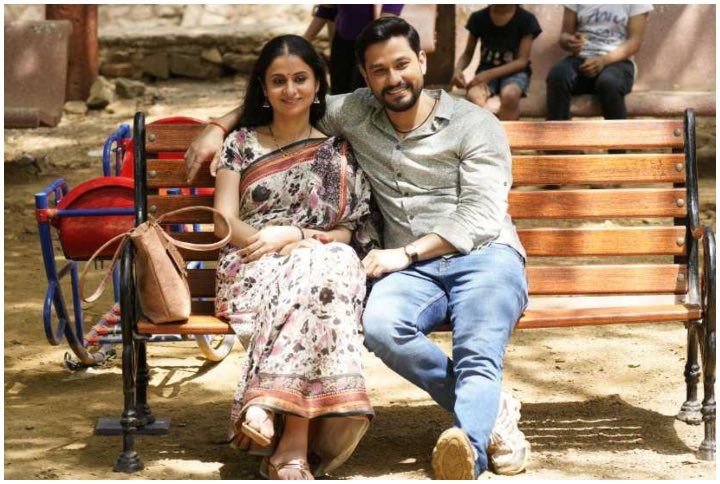 After this sweet performance, I wanted to know about what she has in store for us in the coming times. Rasika shares that she is excited for Mira Nair's, 'A Suitable Boy'. She says this is one thing she can tick off her bucket list now.
I'm really excited about watching the show because it has so many talented actors from all over the world working in different setups also people with varied experiences, some are new, some are very seasoned, some are from other industries and it's such a big cast. We had lots of fun shooting for it. We were living in this one hotel for 4 months and it began to feel like hostel and we came really close to each other and I'm keen to see that how all of us have played of that energy on screen.
I sure loved her performance in Lootcase and am excited to see her in A Suitable Boy very soon!