6 Hairstyles That'll Make You Look Put Together In A Jiffy
Natasha Patel , 03 Aug 2020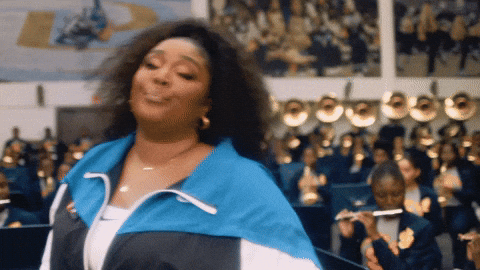 If you're like me, you'll notice that your mood, vibe and overall look seems so much more happier and elevated when you have your hair in place. I'm not talking about a full-blown blow-out or hair 'do though… I'm relating to basic, yet effortlessly put together hairstyles that will give you the motivation to get through the day and to take that cute work-desk selfie!
Below, I've rounded up 6 very basic, very easy and zero-hassle hairstyles, that don't require any specific talent or hair accessories—just some clips, hair ties and cute scrunchies will do the trick!
1. Scarf Braid
Steps:
Tie a low ponytail
Wrap and tie a scarf around your hair tie
Start making a 3-strand braid till the end
Tie the end with an elastic hair tie
2. Messy High Bun
Steps:
Gather your hair at the top
Twist and wrap it around to resemble a bun
Secure with a coloured or printed thick scrunchie
3. Claw-Clip Low Bun
Steps:
Move your fingers through the hair and gather at the lower end of your neck
Twist the section and vertically pin it in place with a claw clip
Gently take out a few front-framing pieces of hair
*Pro Tip: The messier, the better.
4. Braided Ponytail
Steps:
Create a sleek high ponytail
Use a coloured scrunchie and tie
Make a 3-strand braid and tie at the end
*Pro Tip: Choose different colours and textures for the scrunchies.
5. Half Messy Bun
Steps:
Create a section from ear-to-ear
Gather and start twisting the hair
Secure with bobby pins for an effortless look and feel
6. Clipped Bubble Pony
Steps:
Make a ponytail at the nape of your neck and secure with a thin hair tie/elastic
Attach a clip over to hide the hair tie
Leave some space (palm-sized) and continue with the same method of the hair tie and clip until you come to the end
Using your fingers, gently pull a few strands from the vacant spaces until it resembles a bubble of sorts
Have a fave from these hairstyles? Let us know which look you'll try out.
Follow @missmalinibeauty on Instagram for more updates.