Since COVID 19 crisis hit us, most of us have been spending our time indoors, which is giving us an opportunity to try our hands at cooking. Juggling between work and home chores is something we are all up-to these days. So, here we are, putting together a list of go-to midweeks meals/breakfast/snacks using EGGS!
Egg truly is one of the most versatile ingredients that give us some scrumptious dishes—not to forget, which are easy to cook as well. Let's get over the normal scrambled eggs, omelettes, egg curry and the regular sunny side up. These egg-cellent recipes will make you want to have eggs every day! Scroll down to check out 5 yummy egg dishes.
1. Egg Kejriwal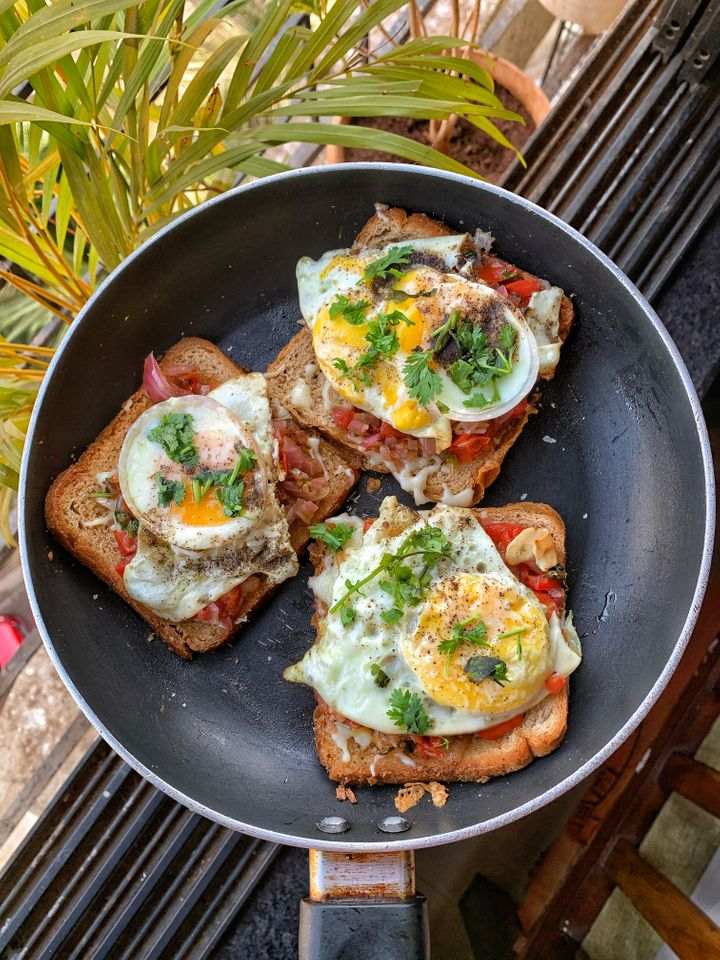 Egg Kejriwal By Priyam Prasad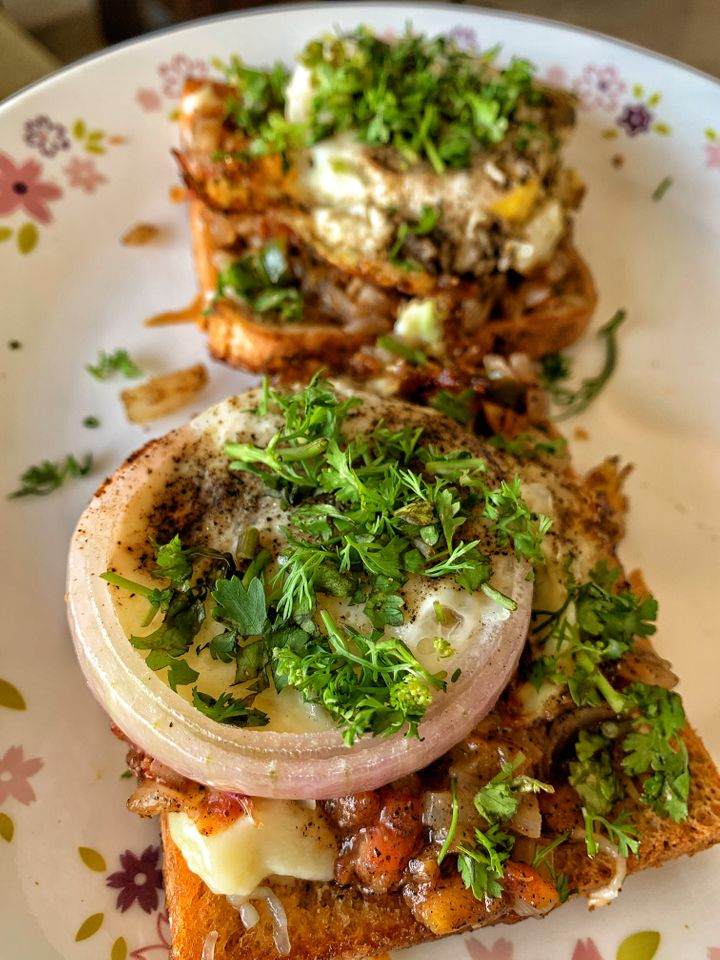 Egg Kejriwal By Priyam Prasad
A fancy recipe of egg on toast that everyone would love. A very popular dish in clubs, this can be easily made at home too! And by the way, it is not named after our Delhi CM Mr. Arvind Kejriwal. The history behind the name of the dish goes like this—it is said that the dish is named after Mr. Devi Prasad Kejriwal, who belonged to a strictly
vegetarian family but was so fond of eggs that he frequented clubs to have his favourite eggs there. The dish he had was classically a butter toasted bread topped with fried eggs sprinkled with veggies and spices. All egg lovers are ever going to be thankful to him to have introduced us to this riotous plate of food—consisting of eggs, the aggressiveness of spices, the freshness of herbs against the heat of chilli!
You can find the full recipe here.
2. Shakshuka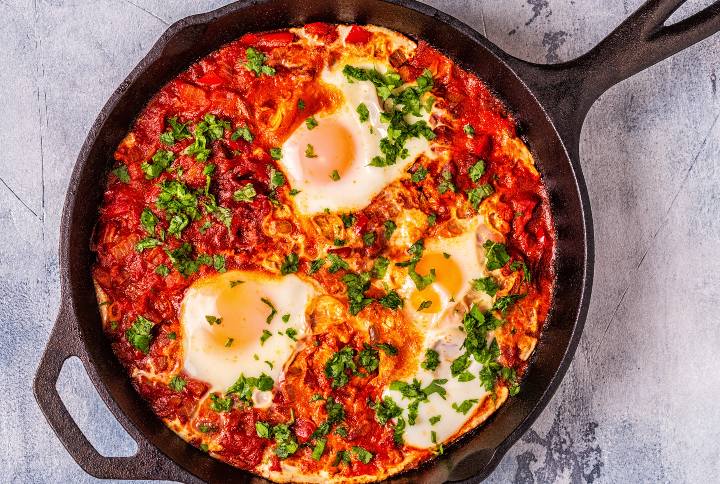 Ideal for having with crusty bread, this Mediterranean dish is hearty and nutritious at the same time. A traditional Shakshouka is made of poached eggs cooked in a spicy and aromatic sauce of tomatoes, onions, and bell peppers. It's not just a bright start to the day but makes for a pleasing meal at night too.
You can find the full recipe here.
3. Water Poached Eggs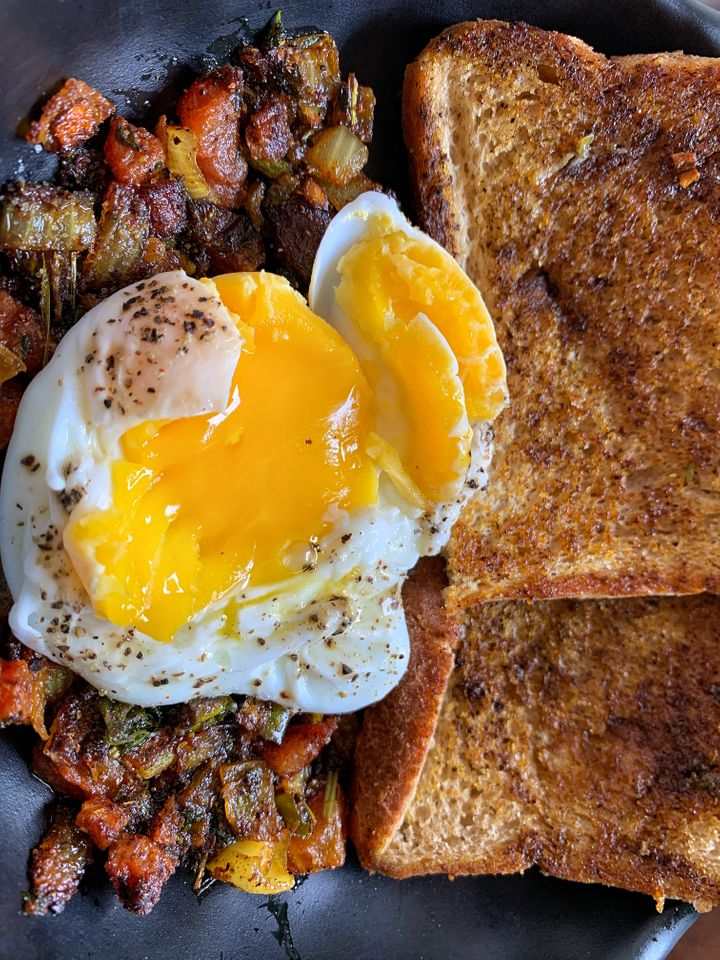 Perfectly water poached eggs can make for a fresh and healthy brekkie meal and can be prepared in just about a few minutes. It's an easy yet fantastic way to start your day. Along with being a tantalizing breakfast option, it makes for a good brekkie photo/video too! Have it with butter toasted bread, beans, and some yogurt dip.
You can find the full recipe here.
4. Capsicum Eggs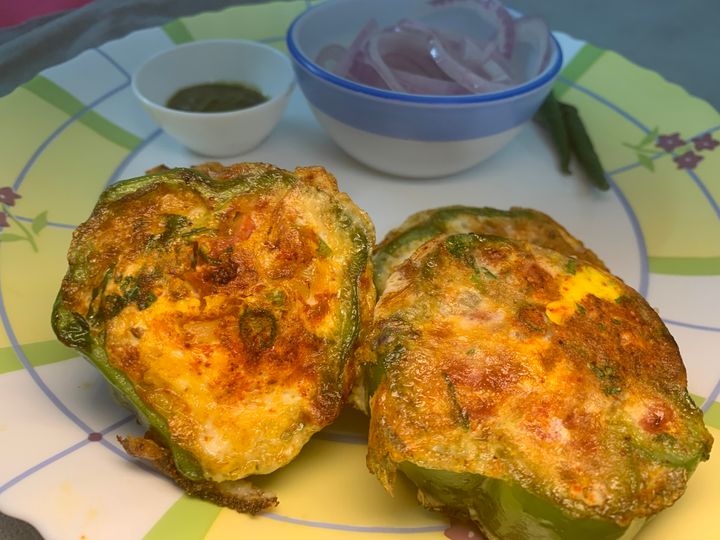 Too lazy to cook but want the meal to be nutritious? Capsicum Eggs are here for your rescue. All you need is eggs, capsicum, and some veggies! Quick, no-fuss, comforting, and super easy to make.
You can find the full recipe here.
5. Potato & Egg Skillet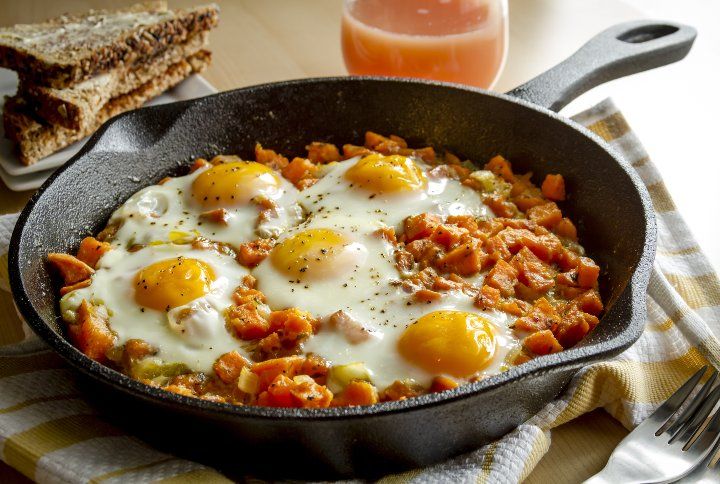 This recipe of aaloo and anda skillet is a culinary surprise—full of desi flavours. Everything in this dish beautifully and wonderfully works together. The flavourful potatoes kick a punch amidst the gooeyness of eggs. There's no way one wouldn't enjoy it. Besides, it's super easy to make.
You can find the full recipe here.
That was a quick list of easy-to-make and go-to egg dishes for all egg lovers out there! Let us know and tag us if you happen to make any of the above dishes. Bon Appétit!
Follow @missmalinilifestyle for more updates.