I don't know about you but I had some major travel plans for 2020! And this pandemic has basically casually cancelled all of them. But, sulking never solves the problem and I am nothing, if not a problem-solver. I tried a number of virtual travel experiences—virtual scuba diving, museum visits, and what not! But I think I finally found my favourite way to not missing travelling during the pandemic—watching views from people's windows around the world!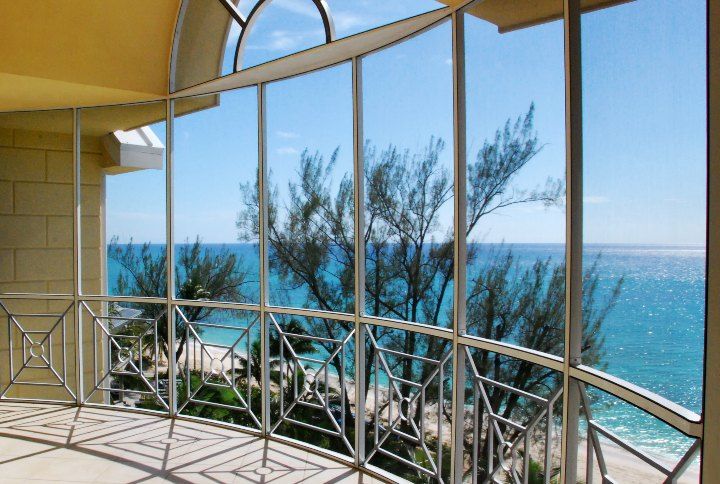 I stumbled upon a website called WindowSwap that lets you enjoy some really beautiful views from people's homes all over the world. The views are not just pictures, but proper videos with sound, giving you a feeling of actually being there! There are so many views on the website and you only have to click on the 'open a new window somewhere in the world' option for it to randomly select a new location for you. This way, it's like travelling without a set destination or a plan—just the kind of travel I'm into!
https://www.instagram.com/p/CBCbZ_mjZK9/
WindowSwap was created as a social-distancing passion project by the wife-and-husband duo Sonali Ranjit and Vaishnav Balasubramaniam. As per the founders, this website is 'a place where strangers can swap views from their windows to help us all feel a little bit better till we can (responsibly) explore our beautiful planet again'. I actually spent an hour shuffling through people's window views and I think I can do it for hours! Scroll down to check out some of the best ones I stumbled upon during the past one hour I spent on this WindowSwap.
1. Istanbul, Turkey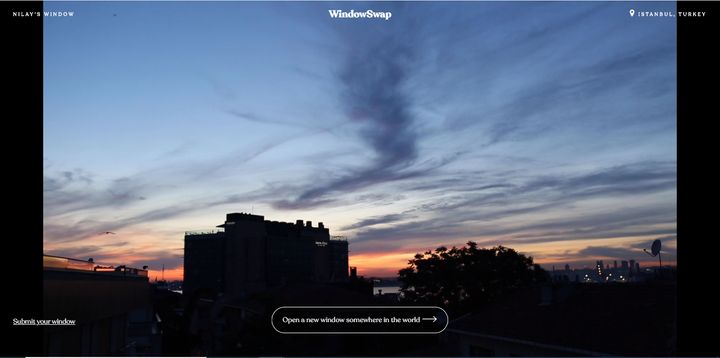 I sincerely hope you get this one too while you're shuffling through windows because man, firstly that sunset looked so gorgeous! And to top it off, there was some really cool Turkish music playing in the background that made it almost impossible for me to switch to another window. This view was honestly one of my top 5 favourites—simple yet so beautiful!
2. Sauerland, Germany
Talk about aesthetics! Honestly, if I could just pack my bags and swap houses with someone, this would be it. Also, it was raining while they shot this video so I just spend a good time staring at it and enjoying the sound of rain, watching flowers and leaves fall from the trees onto the grass. Extremely soothing!
3. Shawnee, KS, USA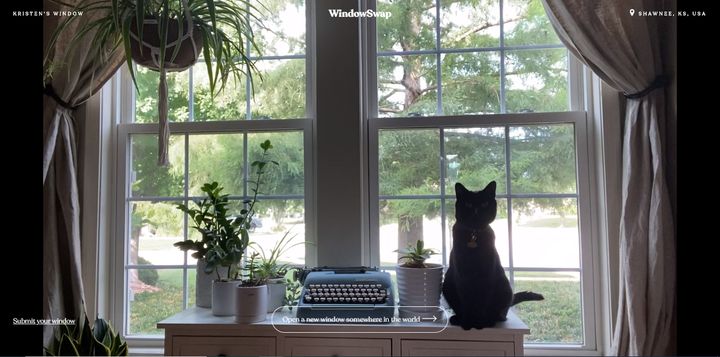 Another great thing about this website is I got to see so many pets—mostly cats though but I am not complaining! This one was a calm, well-behaved cat who looks like a proper queen of the house. Also, I am taking notes for home decor from this view, I mean, look at that cute typewriter!
4. Giza, Egypt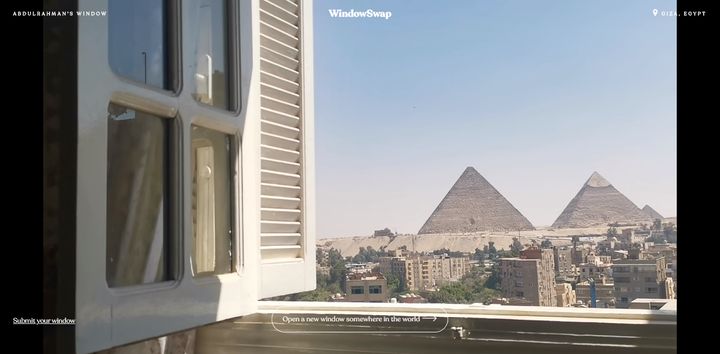 Imagine having this view! You wake up, open the window and boom, you see pyramids right outside. This one has got to be the biggest flex of all, without a doubt!
5.Hither Green, London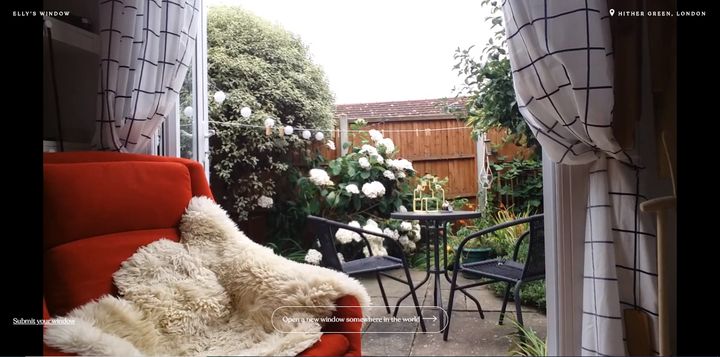 This is literally goals! I wish I could see what the evening view would look like. I'd love to cuddle up in this cosy corner with a cuppa coffee any day.
6. Milan, Italy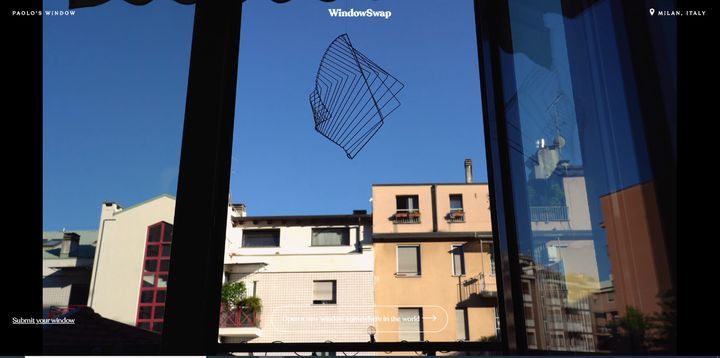 This one's made it to the list majorly because of this cool stuff hanging on the window, that almost got me hypnotised. I love how I got to see the interesting things people have in their houses through this website!
7. Dzerzhinsk, Russia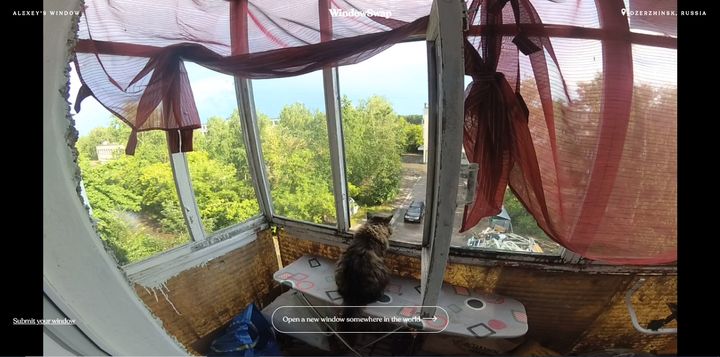 Another curious cat that I met through the website was this one! She kept staring at the cars and people passing by through her window and I kept staring at her through my laptop screen.
8. Brooklyn, NY, USA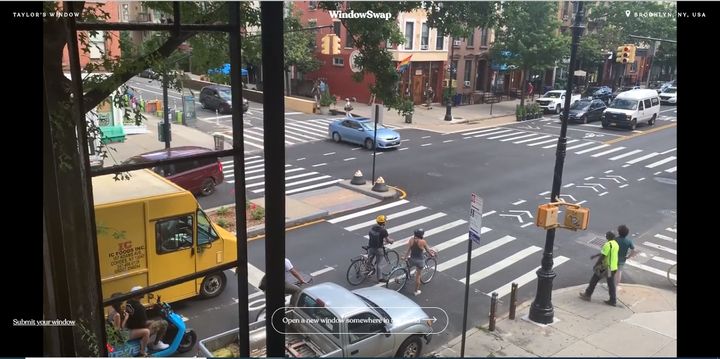 Looking at this busy street view of Brooklyn made me feel like I was in Brooklyn! I mean, I've looked at images of Brooklyn but this one felt too real. Hope y'all find this one while shuffling through window views too!
9. Lucerne, Switzerland
Another window view I wish I could have was this one from Switzerland. Nobody with this as their window view can be sad, ever! I watched this one for a little longer since it made me feel at peace (and at a vacay!)
10. Portland, OR, USA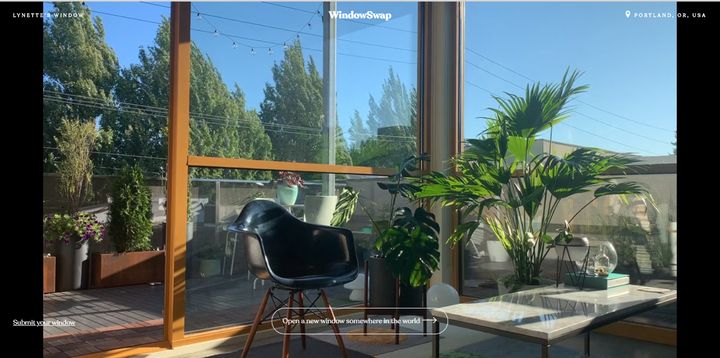 If this isn't patio goals, I don't know what is! Sleek, minimal with ample sunlight coming in. If this was my patio, you'd always find me in that black chair with my feet up and eyes closed, listening to music and sunbathing in the morning.
11. Madrid, Spain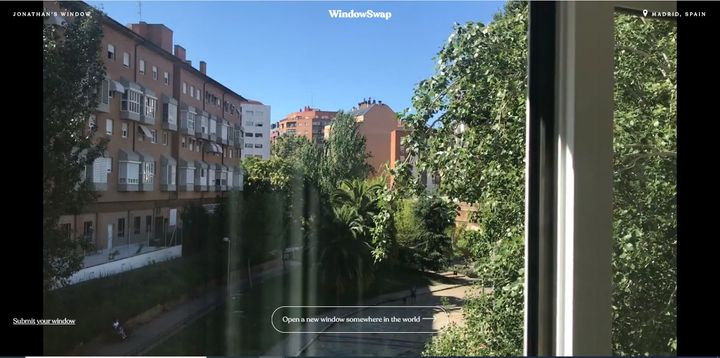 I've always wanted to visit Spain and through this website, I actually felt like I was living in Spain. There's something about looking out of windows that makes the view so much more real and raw!
12. Berlin, Germany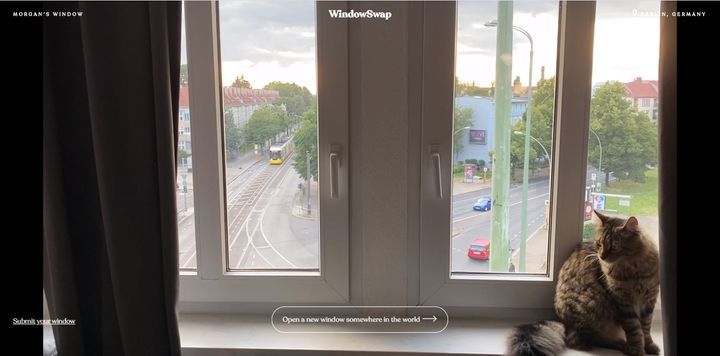 Say hello to cat number 3! You can bet every time I switched to a window that had a cat on it, I jumped with joy. Also, the Berlin streets look super clean, no?
13. Goa, India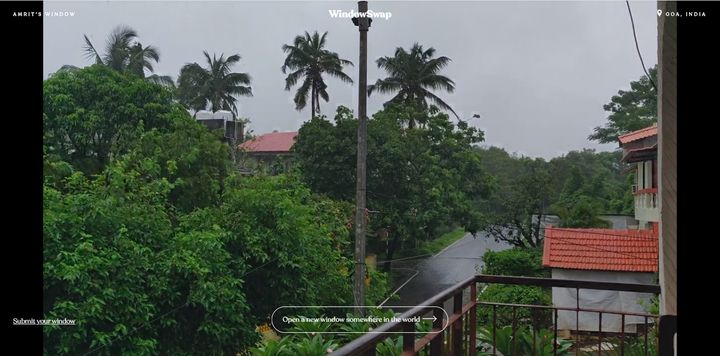 This window view of Goa made me miss my Goa trips so much! It had the perfect weather with empty roads, greenery, rains and flashes of lightning—makes me want to just hop onto a scooter and drive along the serene streets of Goa!
14. Tauranga, New Zealand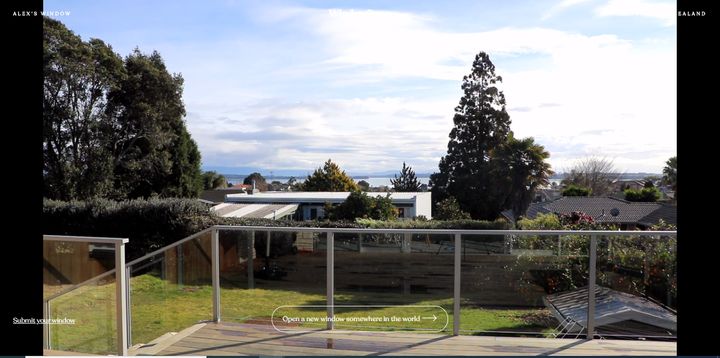 If you were looking for another reason why your next vacay should be in New Zealand, this view will convince you. I mean, isn't this backyard goals? I can already imagine myself doing cartwheels or hosting barbecues here!
15. Los Angeles, CA, USA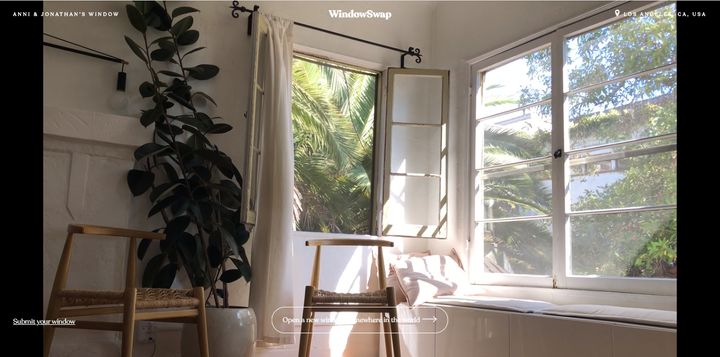 Another pretty house that I found on this website was this one! I am a sucker for minimal home decor and this one just won my heart. Maybe it's the colour scheme, maybe it's the sleek stools or maybe it's the window-side corner! Whatever it is, I am in love with this house.
By now, I am guessing you're convinced that you should be exploring this website yourself and stumble upon some great window views. If not, then you can take my word that you won't regret this experience. I think this is how I'll be unwinding after work every day now. What about you? Let me know in the comments below!