7 FAQS About Pregnancy During A Pandemic—Answered
Pooja Maheshwary , 27 Aug 2020
Navigating a pregnancy during a pandemic can be difficult. Not only is there limited access to your health care provider, but there are also added precautions to be taken to reduce the chances of infection for yourself and your baby.
To help all mothers-to-be, we invited Dr
Vaishali Joshi
, OB/GYN at Kokilaben Hospital in Mumbai, to host an Ask Me Anything session for
Malini's Girl Tribe
. From registering yourself at a hospital and keeping helplines handy to ways to manage panic and
build your immunity
—she answered all the questions the Tribe had on conception, delivery, and post-natal care. Read on to know more!
Q. Can I plan a pregnancy now?
Yes, you can if you're trying to conceive naturally. Make sure to take Folic acid supplements, and get a tele-consultation with your gynaecologist.
Q. If I am COVID-19 positive, will it affect my baby too?
COVID-19 infection during pregnancy has not shown to give any birth defects or growth problems in unborn babies yet.
Q. Is it mandatory to take the COVID-19 test when pregnant?
As per the ICMR guidelines, all healthy pregnant ladies need to get themselves tested 5 days before the expected delivery date. A pregnant woman who is experiencing symptoms of fever, cough and difficulty in breathing should get tested too.
Q. How can the family of a pregnant woman care for her during this difficult time?
Support her emotionally and maintain a positive environment. Strictly follow social distancing and recommended hygiene measures, and stay at home.
Q.  How does COVID-19 affect the care of my newborn?
It means restricted visitors, strict sanitisation, and wearing a mask when caring for the baby. Breastfeeding your baby is recommended even if the mother is COVID-19 positive.
Q. What can we do to prepare for delivery during a lockdown to avoid last-minute panic?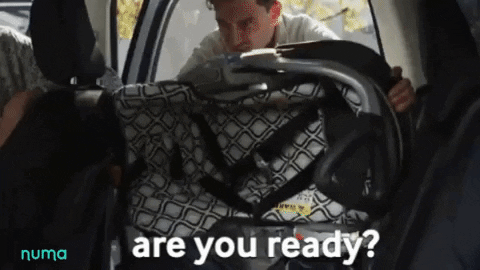 Ensure you follow general advice with respect to hygiene and social distancing. Make sure you are in touch with your gynaecologist and the hospital. Get a COVID test done five days before the due date. One needs to also check the availability of alternative hospitals.
Q. What precautions can I take while bathing my baby and breastfeeding, especially now that the lockdown has eased up and people are coming to visit?
One needs to follow social distancing and restrict the number of visitors at home. Follow hand hygiene and wear masks when you are caring for the baby.
What are your biggest concerns when it comes to navigating a pregnancy during a pandemic? Please share it with us in the comments below!
Join Malini's Girl Tribe on Facebook to be a part of more such conversations!