Here Are 5 Movies & TV Shows On OTT To Binge On Right Now
Avya Sharma , 01 Sep 2020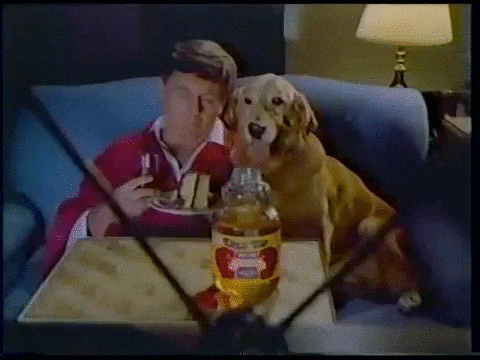 Aren't we all fortunate for having a number of OTT platforms to choose from for our daily dose of entertainment? While we all can pretend that the lockdown has rained down on all our usual weekend plans to step out, let's admit that most of us would still have sat down at home with all the junk food and popcorn and binged on our favourite shows. And with OTT content on a high right now, every new week calls for a new range of shows and movies to binge on. Incase you're wondering what to catch this week around, we've got you covered!
Here are 5 TV shows and films for your weekend:
1. Schitts Creek (Netflix)
Schitts Creek is a Canadian sitcom is about a filthy rich businessman, Johnny Rose, and his family who find themselves broke one day. They are forced to leave their luxurious life to restart their lives in the rural city limits of their only remaining asset – Schitt's Creek, a town which they bought as a joke. The misadventures of the family make for a super funny and heartwarming watch!
2. C U Soon (Amazon Prime Video)
Jimmy and Anu meets on an online dating website and they decide to marry each other. Jimmy's mother assigns the responsibility of finding out more about Anu to his cousin, Kevin. But Anu disappears one day without a trace and its Kevin's turn to look for for his cousin's fiancee, only to stumble upon some dark, shocking truths about her. Shot entirely through digital screens during the lockdown, this Malayalam thriller starring Fahadh Faasil, Roshan Mathew and Darshana Rajendran will keep you on the edge of your seat.
3. Olive Kitteridge (Disney+Hotstar)
This mini-series is about a retired school teacher, Olive Kitteridge, who goes about her daily life, equipped with a wicked wit. It shows the struggles she goes through to make her marriage work as she also battles depression and jealousy.
4. Masaba Masaba (Netflix)
Real life mother-daughter duo, Neena and Masaba Gupta play versions of themselves in this fun, fictional glimpse into their glamorous lives and all that goes on behind it! It's a super relatable take on handling the 'mess' that all our lives end up becoming at some points and will surely have you hooked!
5. The Gone Game (Voot)
The Gone Game is another such series that has been shot entirely during the lockdown. Amid the pandemic, the Gujral family is in a tense state as their son, Sahil Gujral, goes missing. Thought to be a victim of COVID-19 at first, his death directs towards to a mysterious crime. Starring Sanjay Kapoor, Arjun Mathur, Shweta Tripathi Sharma, Shriya Pilgaonkar, Rukhsar Rehman and Indraneil Sengupta, this is a good series to catch up on for the slick filmmaking and the effort!
Now you guys can go ahead and thank me for sorting out your weekend watch-list!