Everyone knows that Kareena Kapoor Khan lovingly dubbed Bebo, just celebrated her 40th birthday. The Kapoor's are the OG filmy fam in Bollywood, so naturally, it's a given there's a hearty celebration involved. It's also been so wonderful to see my Instagram timeline flooded with love for Bebo. And Karisma Kapoor's Instagram was no different. It's been filled with family photos and she lovingly mentions, she would always protect Kareena and that she's her lifeline. How adorable is that! Karisma Kapoor attended the party with her beautiful daughter Samiera Kapoor. The teen wore a figure-hugging LBD and a really colourful sequin shrug. Mum and daughter look totes adorable in their mirror selfie together.
Here's a closer look at Karisma Kapoor's little black dress:
Karisma Kapoor steps out of her car in a classic little black dress. Of course, we harp on about how important it is to stock your closet with basics like a black dress. But that doesn't mean you don't get to play around with the style of the LBD. If you're looking for a more classic and family appropriate approach to the LBD then Karisma Kapoor's look is perfect for you. She wears a black midi-dress from Zara, and the dress features a deep V-neck and kaftan style drop-sleeves. It also comes with a built-in corset belt which is entirely ruched creating the illusion of a tinier waistline. I love how the dress gives me those retros feels because of the A-line style waist down. The actress accessorises her look with stud earrings, grey pointy pumps and black leather, fold-over clutch. I really wish she used her shoes to induce a pop of colour to her look.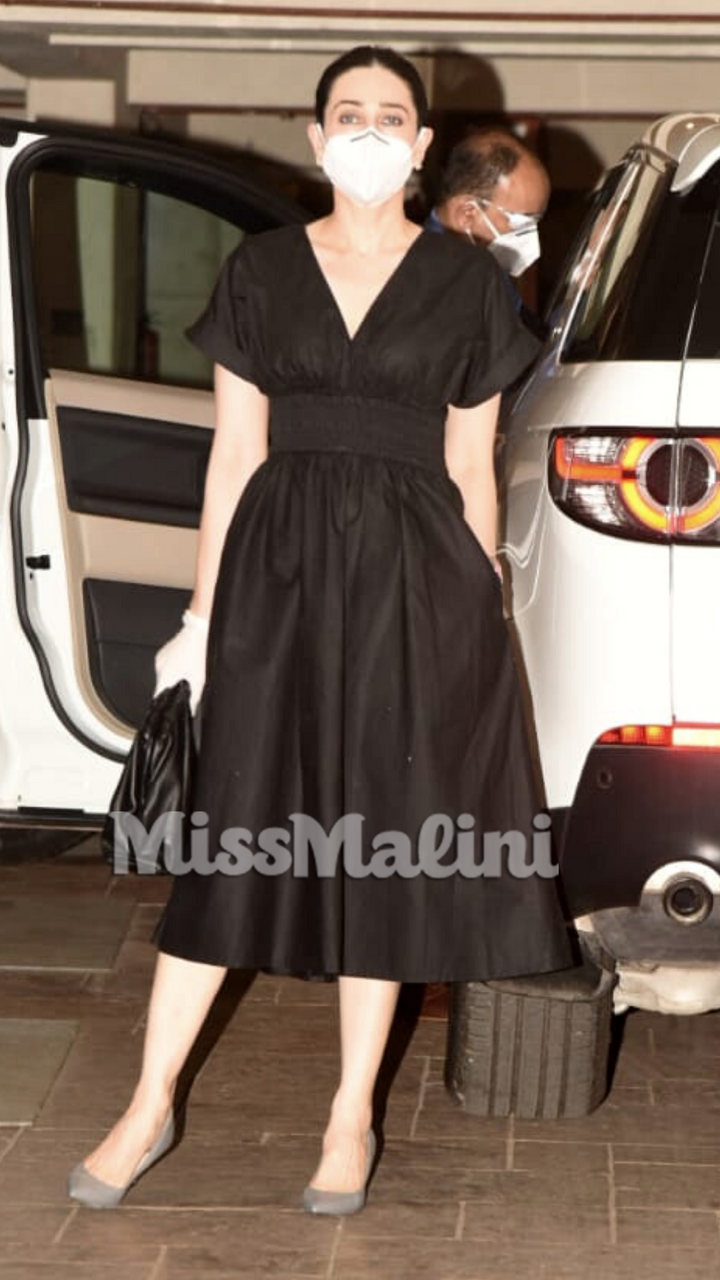 Karisma pulls her hair back into a slick low ponytail with a middle parting. She keeps her base clean and lines her eyes with kohl but finishes her look with another classic detail—a bold red lip. If you ever wondered how to spice up an all-black look, take a cue from Karima.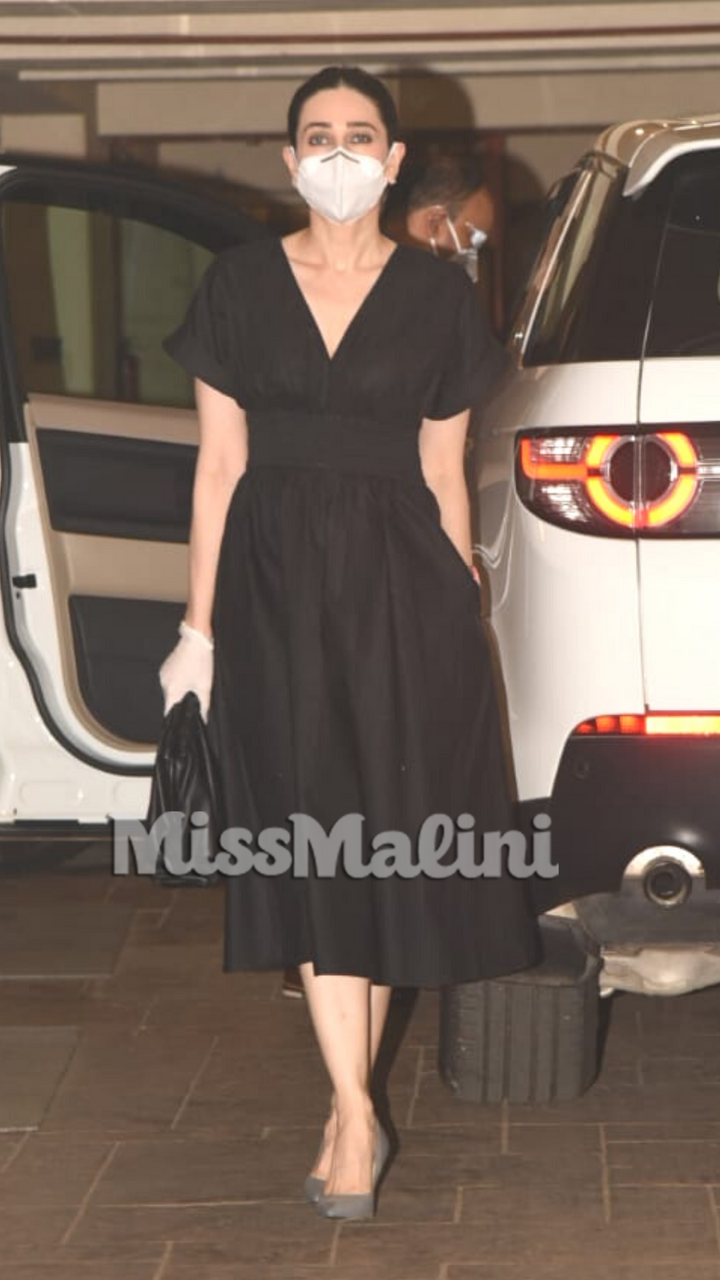 What do you think of Karisma Kapoor's look? Let me know in the comments below.
Follow @missmalinifashion on Instagram for more updates.