Feel The Emotions With These On-Screen Mother-Daughter Duos
Avya Sharma , 23 Sep 2020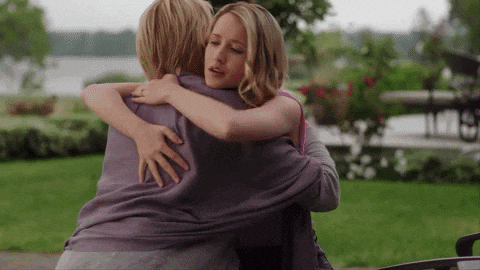 If the world was doomed and there was only a duo who could save us all, it would definitely be Eudoria and Enola Holmes. This mother-daughter duo is a perfect combination of witty, charming and can take the world by storm and the played by none other than Millie Bobby Brown and Helena Bonham Carter. The film portrayed the mother-daughter relationship with such beauty that made me want to see more of it. I guess you guys must have or will feel the same. But not to worry because Netflix has a bunch of films and series that is sure to give you those familiar feels and will keep you hooked throughout your weekend.
Mamma Mia! 
Starring Meryl Streep, Amanda Seyfried, Pierce Brosnan among others, Mamma Mia is set on the Greek Isle of Kalokairi, where a single mom goes into a tizzy when her bride-to-be daughter invites three of mom's ex-lovers to the wedding.
MOM
MOM is about a furious mother sets out to destroy the lives of the four perpetrators who sexually assaulted her step-daughter at a party. The film features Sridevi, Sajal Ali, Nawazuddin Siddiqui among others.
Sunday's Illness
Decades after being abandoned as a young child, Chiara finds her mother and asks her to spend 10 days together in a remote location. The Spanish drama stars Asunción Sánchez, Bárbara Lennie, Richard Bohringer among others.
Gilmore Girls 
Gilmore Girls is about a fiercely independent single mom Lorelai who raises a gifted, Ivy-league bound daughter Rory amid a continual stream of quick-witted repartee.
The Duchess
Ducchess chronicles the life of Katherine, a single mom who is juggling her career, her tween daughter, relationship with her boyfriend – and pondering getting pregnant with her ex.
Great News
Great News is about A TV News Producer whose ambitions take an awkward turn when her mother rejoins the workforce and snags a job as the station's newest intern.
Masaba Masaba
Masaba Masaba showcases the life of real-life mother-daughter, Neena Gupta and Masaba Gupta's ups and downs and what goes behind the world of glamour.
Now you guys can go ahead and thank me for sorting out your weekend watch-list!