7 Meryl Streep Movies That Prove She Really Can Do It All
Suruchi Patwary , 25 Sep 2020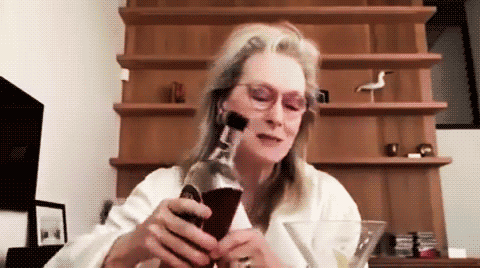 Meryl Streep is one of the top legendary actors in the world. Her charisma, style, and quality of work make her really stand out in Hollywood and the movie industry all over the world. She's been nominated for 21 Oscars and has bagged 3 of them, been nominated for 31 Golden Globes, and won 8 of them! My latest binge-watch of Meryl Streep was Big Little Lies and her performance in this series is just mind-blowing. After binge-watching the series over the weekend, I knew I had to watch more Meryl Streep movies. And I stumbled upon two great films that I regret not having watched earlier. But, better late than never!
The 'Meryl Streep binge-watch' was honestly so much fun for me, I thought I should share it with you guys too! If you're also a Meryl Streep fan, then here's a list of 7 must-watch movies that show how effortlessly Meryl can play diverse roles. Scroll down to check them out!
1. Out Of Africa
Streep's portrayal of Karen Blixen, an aristocrat, and her amazing Danish accent in this film will make you fall in love with her. A 1985 film, Out Of Africa is a great reminder of how charming Meryl has always been and how well she understands and portrays the emotions of her characters.
2. Devil Wears Prada
If you watch it once, you're gonna want to watch it again. That's how good this movie is. It's light, fun and Meryl just does an outstanding job in this one. Miranda Priestly, the character of Meryl, is a cynical and ruthless editor at one of New York's biggest magazines.
3. Kramer Vs. Kramer
This movie garnered Streep's first Oscar! It is about a couple going through a hurting divorce and fighting a custody battle over their young son. If you're in the mood to shed some tears, this is what you should be watching.
4. Julie & Julia
You could call Meryl a top-notch impersonator after watching her performance in this movie. The resemblance is uncanny and that's exactly what makes Meryl such a legend.
5. Mamma Mia!
This musical is another must-watch for all the Meryl Streep fans! If you're having a fun sleepover with your BFFs, this is the perfect watch.
6. The Iron Lady
The Iron Lady bagged Meryl an Oscar and that's all the proof that she gave a ground-breaking performance in this one. She plays the role of former British prime minister Margaret Thatcher.
7. Sophie's Choice
One of the most famous movies of Meryl, Sophie's Choice is about a Holocaust survivor and the horrors she went through at Auschwitz. It's an emotional yet very important watch.
Which one of these films do you plan to watch next? Let us know in the comments below.