Vaani Kapoor left Mumbai airport early on Wednesday morning to join the rest of her Bell Bottom crew in Scotland. Bell Bottom is one of the first Bollywood films to have resumed their shoot schedule during the lockdown. The entire team was in quarantine for two weeks before they could begin their shooting. The movie features Vaani and Akshay Kumar in lead roles and Lara Dutta and Huma Qureshi in pivotal roles as well. The film is set in the '80s and is an espionage thriller inspired by true events. The movie directed by Ranjit M.Tewari will tell the tale of one of India's forgotten heroes. Scroll on for more on Vaani's airport look.
Here's a closer look at Vaani's oversized shirt:
There's nothing I love more than dipping into my dad's closet. Let's not deny the fact that we've all looked into our closets and thought about how we have nothing to wear. While that might be true on some occasions most times we're simply bored by our wardrobes. This is when it becomes super handy to dip into your dad's or boyfriend's closet. Take a cue from Vaani who wears an oversized striped blue shirt. I love that she didn't roll her sleeves up but cuffed them instead. She styled her shirt with soft comfy black leggings and knee-high black leather boots. This look is sexy and comfortable all the same, no? She kept it simple and accessorised with a classic silver watch. This casual and relatable look has given me major inspiration for my next vacation, post-pandemic of course.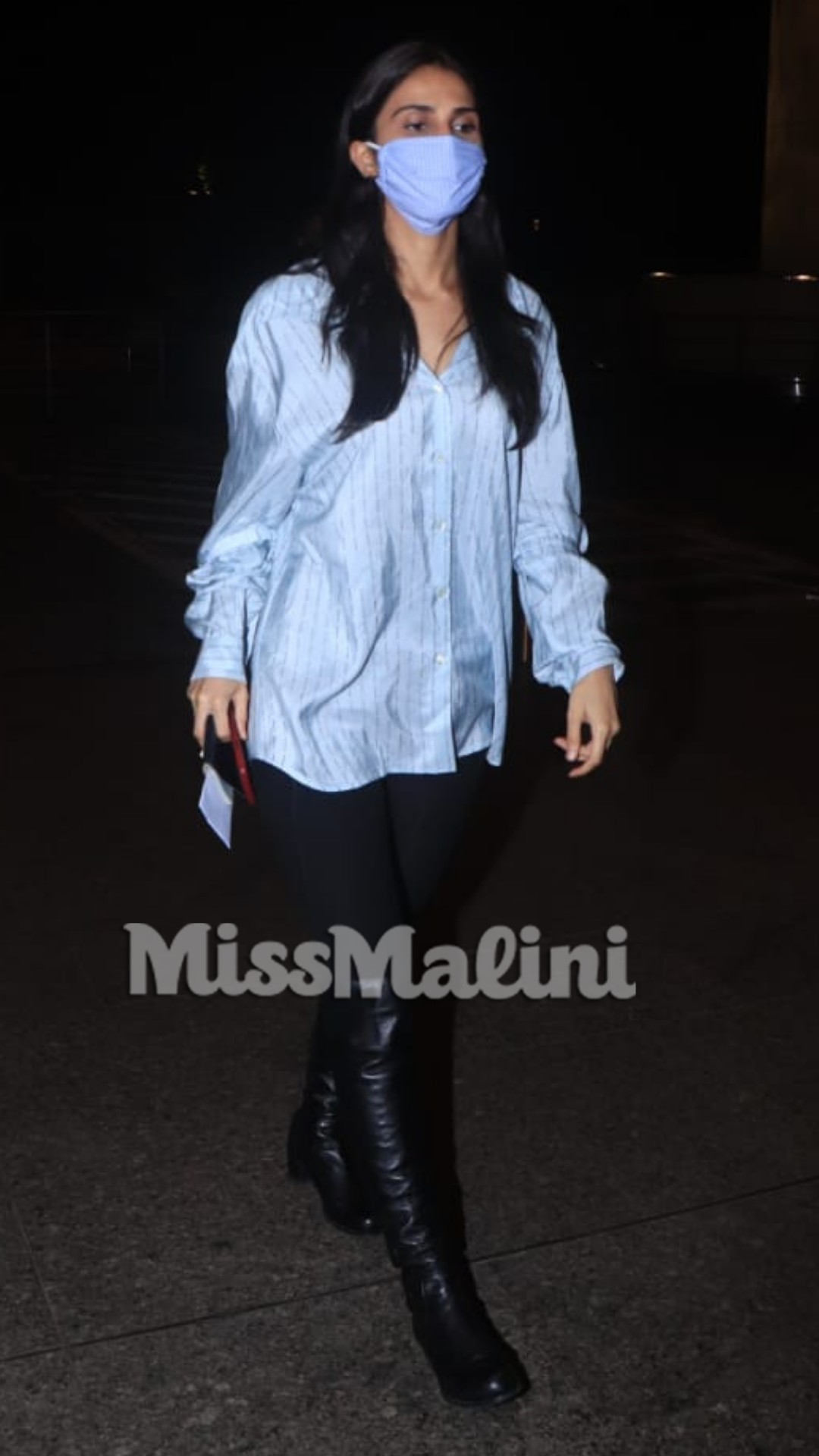 Vaani KapoorShe left her hair loose and accessorised with a light blue face mask. This ensemble is the perfect look for air travel, especially if you're visiting a place where the temperatures might be lower than Mumbai's.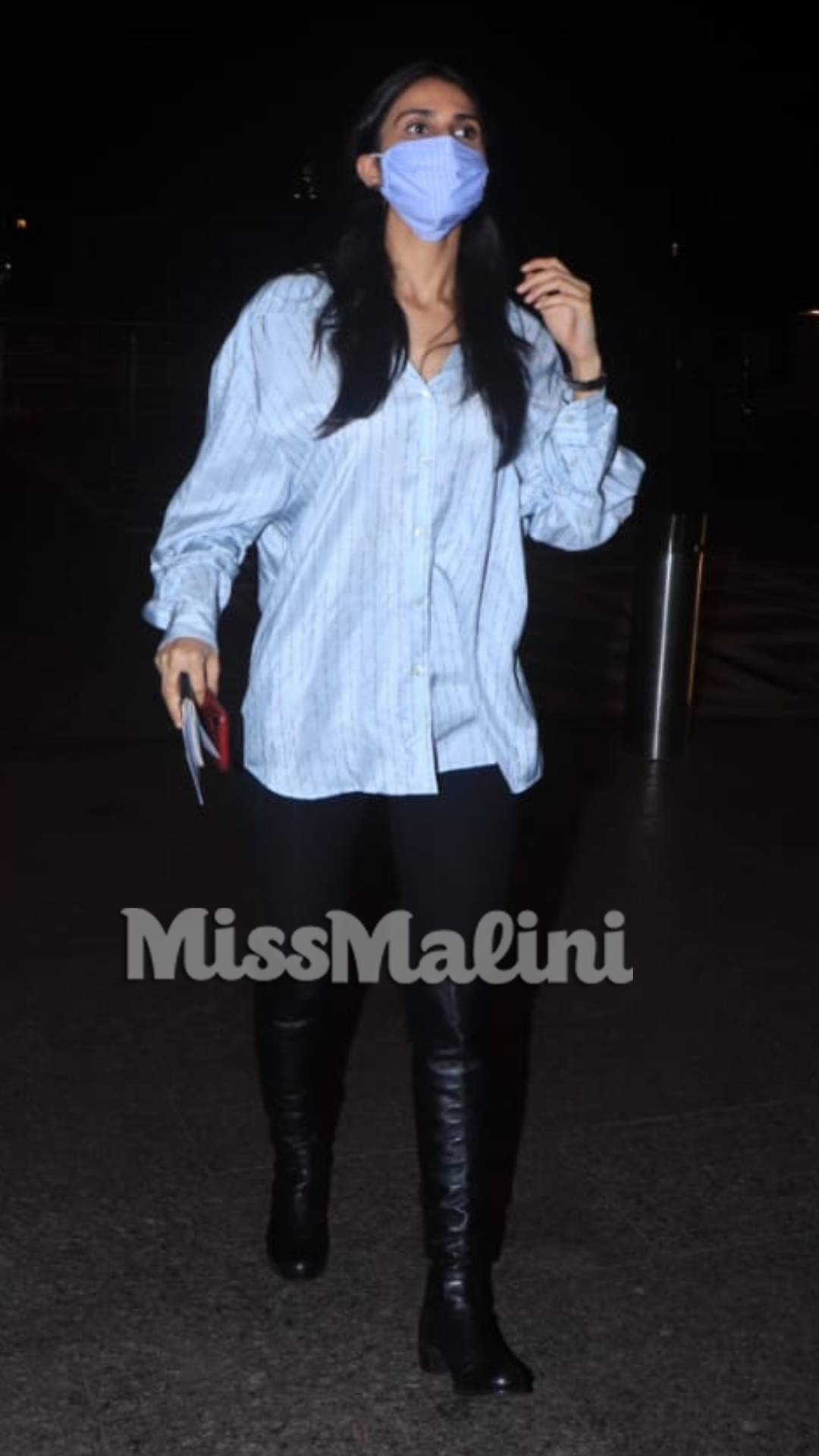 What do you think of Vaani's look? Let me know in the comments below.
Follow @missmalinifashion on Instagram for more updates.