Today is a very special day for many creators as Dailyhunt launches 'Josh'! A new short-video format app that is ready to take the internet by storm. With a vast library of music and multiple effects, this app is one of the most engaging and fastest growing apps among content creators. To celebrate the launch of this epic app, Team 07, Teen Tigada and Malini Agarwal a.k.a MissMalini got together today to discuss all things Josh and let us tell you, it was one fun panel! We know you're intrigued, so let's get right to it!
What is Josh?
Josh is a short-video app that is proudly Made In India and already has more than 23 million daily active users. This app is Dailyhunt's tribute to our India, created with the aim of celebrating its unique diversity and talent. We think it's awesome that it already has more than 200 exclusive A-list content creators like Team 07, Teen Tigada, Ruhii Singh, Shayan Siddiqui and many more. Moreover, it has collaborated with mega music labels and it brings to you an expansive music library. Looking at the app's engaging interface and mind-blowing features, we are certain that people will soon get hooked to it!
Who were the panellists?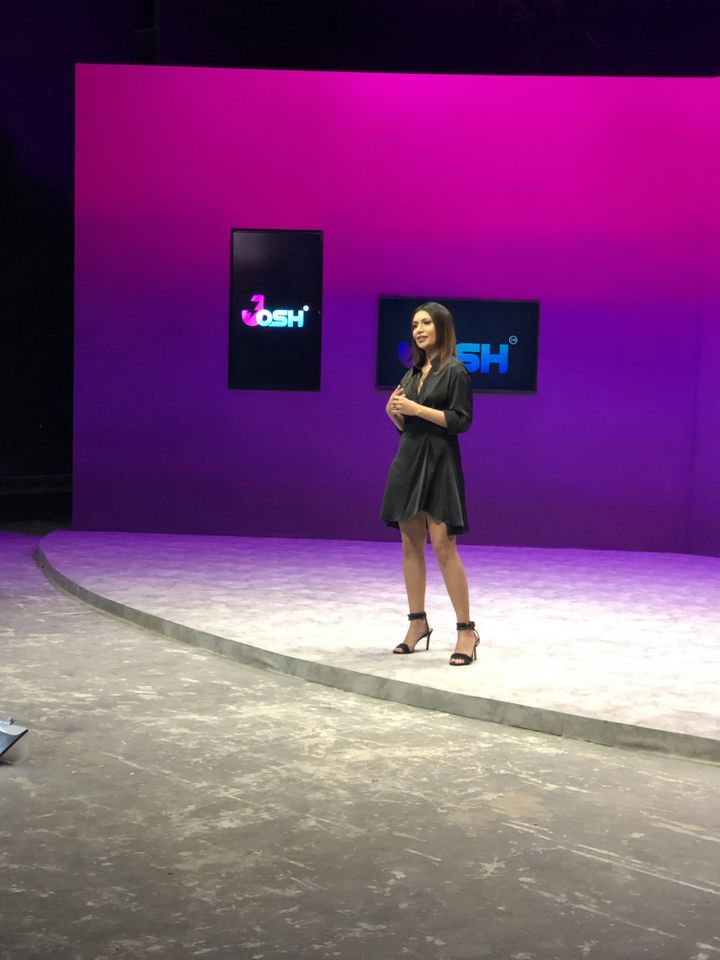 This super fun panel for the Josh launch was hosted by the BossLady Malini Agarwal along with panellists like Virendra Gupta, Founder, Dailyhunt, Umang Bedi, Co-Founder, Dailyhunt and members of the popular creator groups Team 07  and TeenTigada. They got a chance to have an insightful conversation about the app and its features. Moreover, they came together and discussed extensively about content creation and how to stay unique and true to your craft.
What was the panel about?
The panel was divided into 3 sections, the first part comprised of a conversation with Vishal Pandey and Adnaan Shaikh, who spoke about the app and its features. Moreover, they also discussed the creative lenses and filters that Josh offers! Post that, Malini engaged Shadan Farooqui, Faiz Baloch and Hasnain Khan in a fun quiz round where we got a chance to know interesting facts about the creators. Lastly, Mr. Faisu and Sameeksha Sud spoke about how they are so excited to use the Josh app and what inspires them to create more content. Sounds like a fun session, amirite?
Here's what Mr. Faisu had to say,
I've been waiting to say #JoshMeinAaja to my many fans and well-wishers who all wanted to know which platform I was going to be on. I feel that Josh is the perfect fit for me. I am honoured to share screen space, literally, with India's most talented creators on a truly made-in-Bharat-for-Bharat app.
Here's what Sameeksha had to say on behalf of Teen Tigada,
I'm really proud that Teen Tigada got to launch Josh's first India challenge. The app provides a great creator experience and I was thrilled with getting 2 million fans in 2 weeks. But more than that, the feeling of being with my creator community, inspires me to bring my best self to Josh every day.
The iconic Josh anthem #JoshMeinAaja
The #JoshMeinAaja anthem is a perfect example of catchy and viral content. The track is composed by Clinton Cirijeo and penned down by the legendary Amitabh Bhattacharya. The track garnered more than 951.7 million views and was performed upon by more than top 200 creators.
Check out what the creators of the Josh app have to say,
The Dailyhunt team has surely got creative while making this short-form video app. The unique filters, interactive tools and an expansive music library make it really hard to resist the app!
Here's what Umang Bedi, Co-Founder, Dailyhunt had to say,
Josh is a mahagathbandhan (mega confluence) of the country's best creators, the biggest music labels, the hottest entertainment format, formidable user demographics and the largest local language platform! It is truly a made-in-Bharat for-Bharat by-Bharat in-10-Bhartiyan-languages. hosted-in-Bharat short video platform. We are humbled by the overwhelming endorsement it has received.
And Virendra Gupta, Founder, Dailyhunt added,
Josh is the manifestation of our commitment to three big promises. First, to play our part in the Digital Bharat and AtmaNirbhar Bharat initiatives. Second, to empower the large and indigenous ecosystem of talented creators in every nook and corner of our country. Third, to promote the rich heritage and culture of India and make it really big. The success of platforms like Josh is the success of Bharat.
Clearly we just witnessed a really fun live panel discussion regarding this app and we can't wait to try out the app too! And before we check out, we thought we'd ask you, How's the Josh? Tell us in the comments below.
Disclaimer: The event took place in a safe environment and effective safety precautions were taken during the filming of this shoot.
And don't forget to follow Josh on Facebook and Instagram for regular updates!
This post is in partnership with the Josh app.
Also, don't forget to follow @missmalinitrending on Instagram to know more about your favourite influencers!