9 Memorable Beauty Moments From All-Time Classical Movies
Kanak Devnani , 15 Oct 2020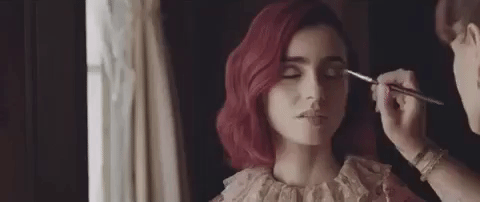 If you don't already know, hair and makeup are vital aspects of any movie production. Whether its historical, sci-fi or even a comedy, it's equally as important as the clothes, props and other set pieces in production. The look of a character on film always has to be carefully put together to define who they are and what their feeling throughout the movie. Plus changing the beauty looks also showcases character development. While the clothes are equally important and more often than not fashion moments are remembered sometimes the beauty moments don't get quite their due.
When you look back and rewatch films you'll notice how the beauty and costumes are all influenced by the time or decade the film was made. It's like a time capsule of what was popular then but it doesn't make it any less influential today. Once you start reeling off memorable or iconic beauty moments or even transformations in films, the list can get endless. With the likes of old screen sirens to current idols, there are tons of choices for beauty inspiration. Whether is Audrey Hepburn in Breakfast At Tiffany's or even Madhuri Dixit in Devdas, these beauty looks continue to inspire many generations and even create a fun Halloween costume ideas. Here's our roundup of a few memorable and iconic beauty moments on-screen.
Keep scrolling to view some stunning beauty moments on film:
1.
Madhubala 
in 
Mughal-E-Azam
The eternal beauty Madhubala is remembered as the queen of style and grace. With marble skin, dreamy eyes and full lips, the makeup in the film only worked to enhance her natural beauty. More subtle than loud, she wears winged-tipped eyeliner with rosy cheeks and rounded brows that were fairly common choice then. For her lips depending on the costumes, she switched between soft pinks and pretty reds.
2.
Aishwariya Rai Bachchan 
in 
Jodhaa Akbar
Known for her beauty Aishwariya always stuns in her all her makeup looks. However, her natural beauty really shone in Jodhaa Akbar with the very natural and minimal makeup look. Her look mainly featured a very natural nude lip, subtle eyeshadow contouring, soft brow definition and fresh-looking skin. The makeup is done so well you barely even realise that she has makeup on in some scenes.
3.
Madhuri Dixit 
In 
Devdas 
The film itself was fabulous with gorgeous set-pieces and costumes including a memorable music score. Both Aishwariya Rai and Madhuri's looks were equally stunning, including Bengali inspired makeup in Dola Re. However, Madhuri's look as a courtesan was a bit more glamourous. Her natural beauty is only enhanced with dramatic eyeshadow and winged liner. This along with the many opulent outfits she wore inspired many women for their sangeet function outfits.
https://www.instagram.com/p/CE4AFCmBG6j/
4.
Anushka Sharma 
in 
Ae Dil Hain Mushkil
 Anushka's character, Alizeh's signature look throughout the movie was her smoky kohl eyes with nude lips. Let's not forget how amazing she looked during the wedding scene. Her dark smokey eye makeup and bronzed cheeks had so many girls trying out the makeup for festive occasions and many beauty bloggers creating tutorials on how to achieve this gorgeous look. 
5.
Julia Roberts 
in 
Pretty Woman
There's nothing more fun than a good movie makeover and this '90s movie is an all-time favourite. In one of the best makeover scenes, Julia goes from being a sassy sex worker wearing a platinum-bob wig to the sleek fancy lady coif with well done natural makeup. Plus who doesn't remember the scene with her in a beautiful red gown, bright red lips and elegant opera updo where Richard Gere gifts her the sparkling necklace for the night.
6.
Uma Thurman 
in 
Pulp Fiction
A memorable look for sure from an iconic movie. Uma Thurman's look as Mia Wallace in the movie had a huge influence on women when it came out. Her sleek dusky bob with bangs made every girl at the time want to emulate it along with her smokily lined eyes and deep vampy lips. Although what really made a lasting impact was the nail colour worn in the film. The polish by Chanel looked like dried blood and was what girls went nuts for it. It sold out everywhere and put the shade Rouge Noir—now renamed to Vamp— on the map. 
7.
Audrey Hepburn
 in 
Breakfast at Tiffany's
Audrey Hepburn has so many iconic beauty moments in the film such as Sabrina and Roman Holiday but the most infamous one is her role of Holly Golightly. Almost everyone recognizes her outfit consisting of a black dress, black gloves, pearls and a fancy updo. In this well-known look, she has a wash of taupe of her eyelids, a thin winged liner and fluttery lashes paired with a soft pinky nude lips. I mean it is in the opening scene of the film that has the image ingrained in our heads. Nevertheless, its worth mentioning her other makeup looks throughout the film that is equally pretty and soft with an emphasis on her flushed rosy cheeks.
8.
Natalie Portman
 in 
Black Swan
Of course, this is stage makeup so it is supposed to be dramatic. However, it is all the more amplified during this scene where Nina embraces her dark side. The makeup is to be dark, sharp and angular to contrast the swan queen romantic style. While it isn't the type of makeup one would wear every day, it made a statement. The image was everywhere with everyone talking about it and the movie. Plus it was a popular choice next Halloween with many tutorials popping up on how to get the look.
9.
Elizabeth Taylor
 in 
Cleopatra
Elizabeth was an icon of old Hollywood and her look in Cleopatra certainly turn heads, She completely redefined the role with her on-screen performance. Her look with dramatic almost graphic black eyeliner and incredible silver and blue eyeshadow is one many have recreated for years down the road to date. The makeup, hair and headpieces were made to look ornate and theatrical in tune with the set pieces and the royal character she was playing. Notably, Elizabeth made history in the 1960s by being the first woman to be paid 1 million dollars for this movie.
How many movies can you name with memorable or iconic beauty looks? Let us know in the comments below.
Don't forget to follow @missmalinibeauty on Instagram for more updates.