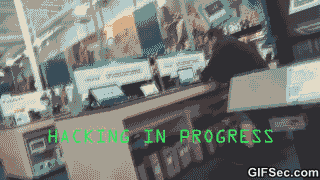 It's scarily amazing to know and see how a social media platform like Instagram can truly set trends, steer hard conversations and most importantly teach us things we otherwise wouldn't really know. While the pros and experts spill the beans on the reg about certain hacks, tips and other tools to achieving and looking our best, the real MVPs are your everyday IG users! From healthier hair to achieving a more defined jawline (sans fillers), to makeup tricks, here are a couple of cool cats I found while randomly scrolling through my Insta feed yesterday.
1. For an asymmetrical smile
While everyone's smile is unique and precious and in no way should one alter it (surgically or not), there's no harm in trying a cool hack, amirite?
2. For a lifting facial massage
Massaging your face (especially in the morning once you're awake) can be the most rejuvenating and refreshing thing there is. Not only does it allow for good and healthy blood circulation but it also gives you a healthy glow to the skin. And the best part, you can do this with your hands, and of course, some facial oil—because we must never massage the skin when it's dry (repeat that three times)!
3. For stronger and thicker hair
Just like our body and mind needs to be fed with nutritious food, so does our hair! A high-protein mask helps to strengthen and thicken the hair follicles while also moisturising your hair. And for just 30-minutes of your time, once a week, it looks like a game-changer, right?!
4. For those with scanty-looking brows
Have your brow dips and dark gels take a backseat and instead try how she lined and filled in her brows in a very natural-looking way.
Have you checked out any cool and fun hacks you'd want to try? LMK in the comments below!
Follow @missmalinibeauty on Instagram for more updates.