As PokerStars India's responsible gaming ambassador and the country's first female professional poker player, Muskan Sethi promotes the game as a mind sport inspiring other women to follow in her footsteps. This Diwali, learn from the pro herself on mantras she abides by when taking on the game of skill—poker.
1. Don't Underestimate Skills & Overrate Luck
Before you start your poker journey, it is necessary that you respect and understand the game as a mind sport. There is no such thing as 'bad luck' in poker. It is all about hard work, persistence, variance, and volume. It's just how much work you are willing to put in your game and how much experience you gain. To beat the game and the top players, you will need experience more than luck!
2. Power Of Position
In general, poker is a lot about the position. Being in a position is like being in power. Avoid calling with marginal hands when out of position and get more involved when in position—for instance, being able to act after your opponent allows you to control the pot gives you the advantage. I would recommend the beginners to work on this aspect and use it well while constructing their range.
3. Game Selection
Game selection is essential. Recreational players who want to give professional poker a real shot find it difficult to understand what to play and how much to invest. Therefore, you should start by trying out everything in micro stakes and find your forte. Focus on mastering the format. I see a lot of newcomers who jump stakes overnight basis small sample size, which is not proper bankroll, nor is that a good game selection. Play buy-ins that fit your bankroll.  Try to get better at your skill and it will repay you. For the festive season, PokerStars India is conducting its annual Diwali Rush tournament series starting on 22nd November 2020. With buy-ins ranging from INR550 to INR 15,000, this 8-day series will offer a total prize pool of INR 2.74 Crore.
4. Don't Rush
It is imperative to remember the butterfly effect, when you do something wrong at any point, it leads to a chain of consequences. Similarly, what we do preflop is essential. Take your time and avoid making impulsive decisions on the poker table. Each streak, each move should be evaluated carefully.
5. Time Your Aggression
If we are constantly playing aggressively, our opponents will start to give us less credit for our hands as the game progresses. Therefore, timed aggression works to our advantage when we then make a good hand, because our opponents may well still call us down as they no longer give us credit for having a strong hand. Aggressive is the winning style of play when it comes to Texas Holdem. No matter whether you are a tight or loose player, being aggressive trumps passive play in almost every area.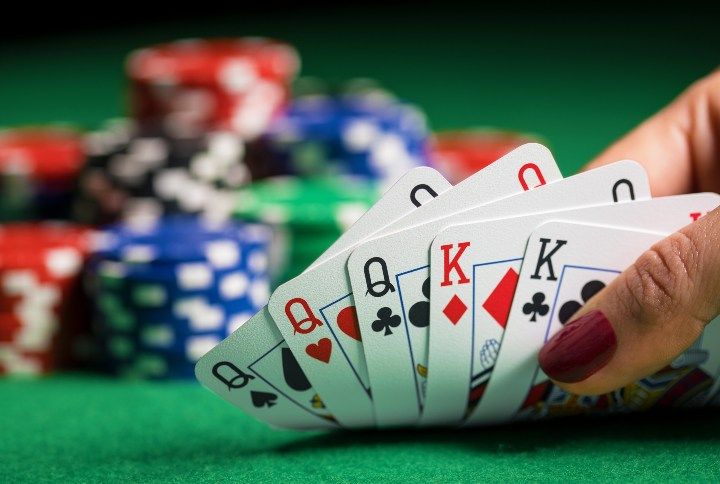 6. Bankroll Management Will Make You Stronger
When you are playing within your means and you are mentally prepared, you will not let go of any spot because you are scared to bust out of the tournament. You are always going to be there for the top prize and that will plan your schedule accordingly.
7. Mindset Training Will Change Your Life
Poker is a mind sport. Being well-rested and clear-headed is essential for you. Balanced life and healthy habits can help you improve your concentration level and make correct decisions in-game or in life. I highly recommend yoga and meditation to strike that balance of mind, body, and soul.
8. Identify & Learn From Your Mistakes
When in doubt, make a note and discuss with your poker coach, buddies, or post on some forum. Review your hand histories with players who are better than you, do not be shy to approach your poker idols for guidance; if anything, you will impress them with your curiosity and willingness to learn. A great place to start learning and training is the PokerStars School Online Training site where you can learn the basics of poker and start playing for fun. It has everything you need to improve your game and perfect your skills at a pace that suits you, and best of all it is completely free to use. Audiences can go here to learn more.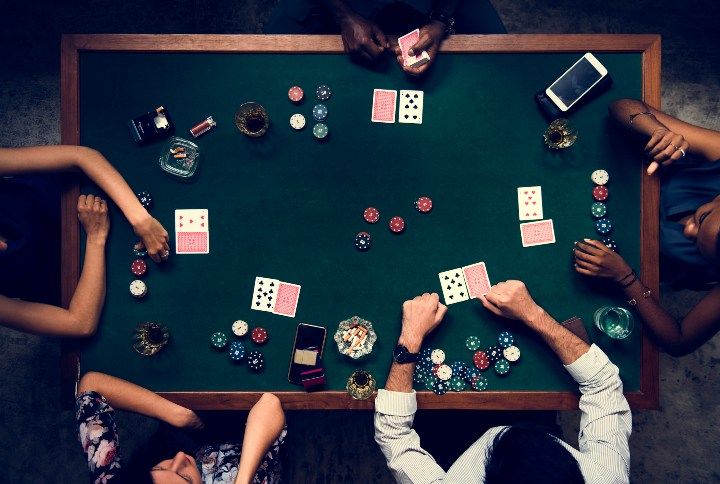 9. Adjust To Your Opponents
You will have a massive edge. If you can adapt to any poker table you sit down on based upon how your opponents are playing, positions and stack sizes. This is when paying attention to the game pays off as observation plays an important role here. Identify their bet sizing pattern, timing, body language, and playing style will make a huge difference to your game.
10. Are You Bluffing Enough?
Start with bluffing small pots, which will give you the safety net if your play does not come out as desired.
Beginners are more inclined to call bets irrespective of the cards they are holding. Hence, if you are looking to play a good game the bluffing might backfire. You must play safe and call only with steady hands until you understand the other players and their tendencies.
What are some tricks you swear by when it comes to acing poker? Let us know in the comments below!
And don't forget to follow @missmalinilifestyle for more such content.