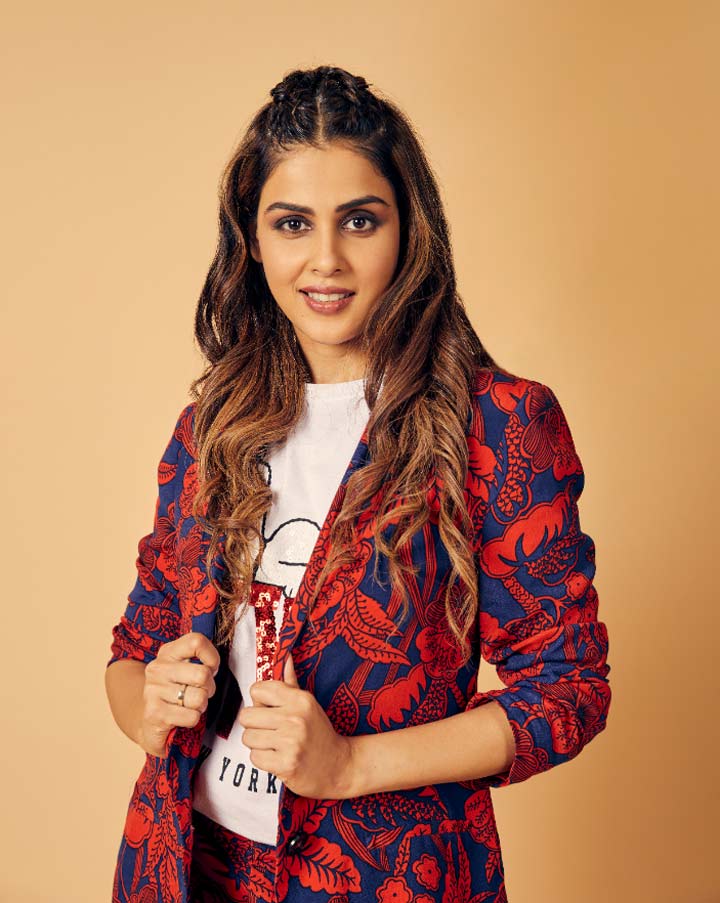 Pantsuits have been around since the 1960s, but they picked up quite the pace in 2018 when the who's who of Bollywood couldn't get enough of the staple. And they certainly have made their way into the new decade, as well. Which makes it safe to say that the classic wardrobe staple is here to stay. What makes them ten times more favoured is their supreme versatility. They work well for just about any occasion. There's a type fit for boardrooms, a type for clubs and then there's an array of options for more casual occasions. Speaking of, we recently spotted actress Genelia D'souza Deshmukh in a breezy pantsuit from Spanish brand, Desigual. Ahead, we give you more style details about her look.
A closer peek at Genelia's pantsuit:
Pantsuits—no matter the style—are a fail-safe staple to make a statement in. Whether you choose to dress in a neutral-hued version or one with a quirky print like Genelia's, a pantsuit's sartorial power is unmatched. Genelia's outfit came with two OTT elements: the dark colour palette comprising red and blue and the busy floral print mixed with foliage motifs. Instead of wearing the suit as is, the actress added an additional layer of a quirky white t-shirt underneath the blazer to dress down the look and make it slightly more casual. Given the loud nature of her outfit, Genelia passed on accessories and tied the look together with a pair of white sneakers.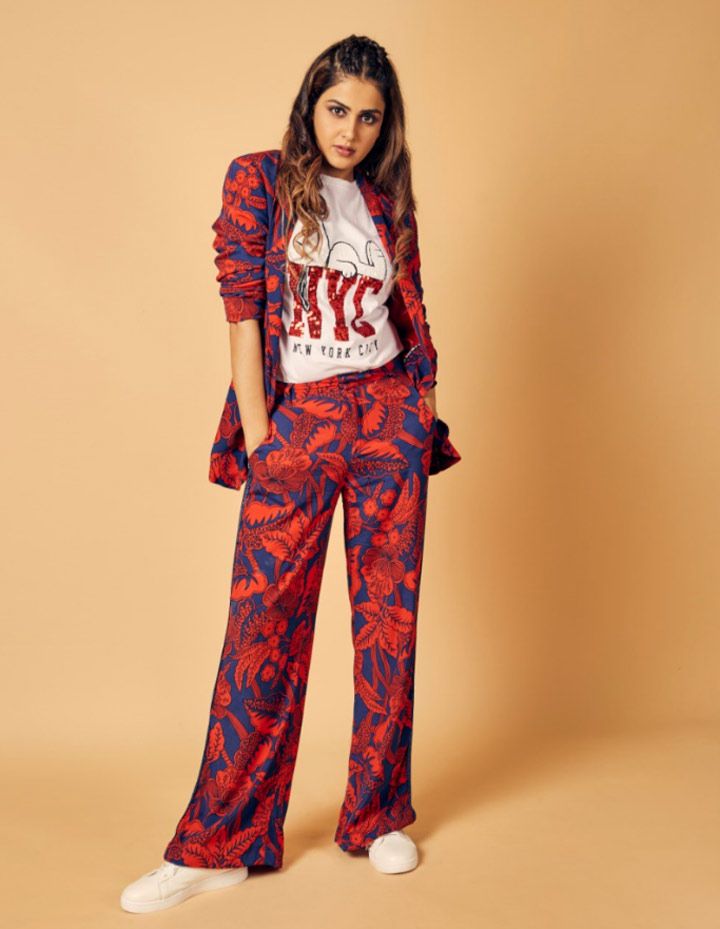 As for her beauty, Genelia braided the top half of her hair and clipped them back loosely leaving the rest of her locks open. Black smokey eyes, mauve lips and lightly bronzed cheeks completed her look for the day.
What do you think of her outfit? Tell us in the comments below!
And don't forget to follow @missmalinifashion on Instagram to never miss a style tip!