Priya Malik is a household name when it comes to spoken word. She is a popular creator and poet who shot to fame after participating in the reality show, Big Brother Australia. Not just that, she was also a part of Big Boss in India! Today, she is known for her soulful poetry. Recently, Priya announced her engagement to Karan Bakshi via social media. The pictures she shared were so adorable and completely had us gushing. Keep reading to know all the awesome deets about her engagement and impending wedding plans!
Here's everything you need to know
This spoken-word maestro got engaged to her beau Karan Bakshi in 2019 but she recently decided to break the news on Instagram. This news came upon as a surprise to many who did not know about her divorce with her first husband. According to Priya, she mutually got divorced over two years ago and parted ways with her first husband on good terms. However, she chose to not make this news public until very recently. She is now all set to marry Karan, who is a tech-based entrepreneur from Delhi.
Engagement & wedding plans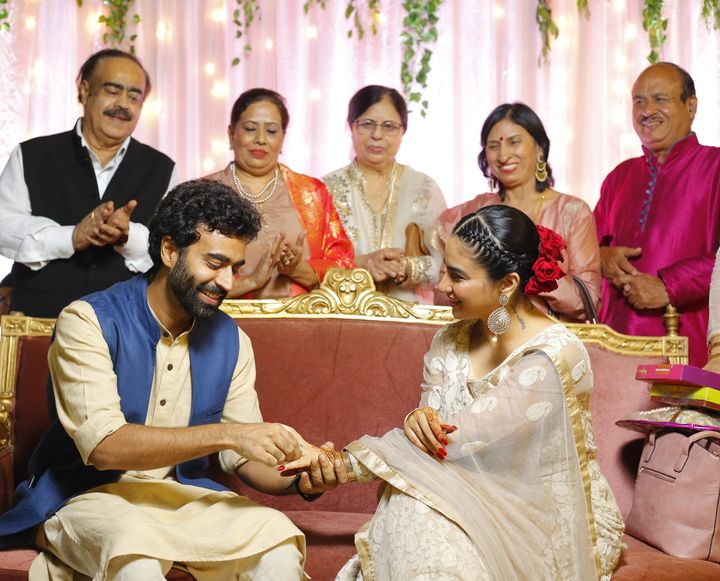 Priya and Karan performed an intimate engagement ceremony at the Chhatarpur Gurdwara in New Delhi. While the ceremony took place in 2019 itself, she decided to keep her mutual divorce and the engagement on the DL until now. They have scheduled the marriage for next year and we cannot wait for her to start the new chapter of her life.
We are so happy about this news and wish Priya and Karan all the best for the future. This is a pleasant surprise for all of us and cannot wait for all the wedding shenanigans. Don't they look super adorable together?
Also, don't forget to follow @missmalinitrending on Instagram to know more about your favourite influencers!