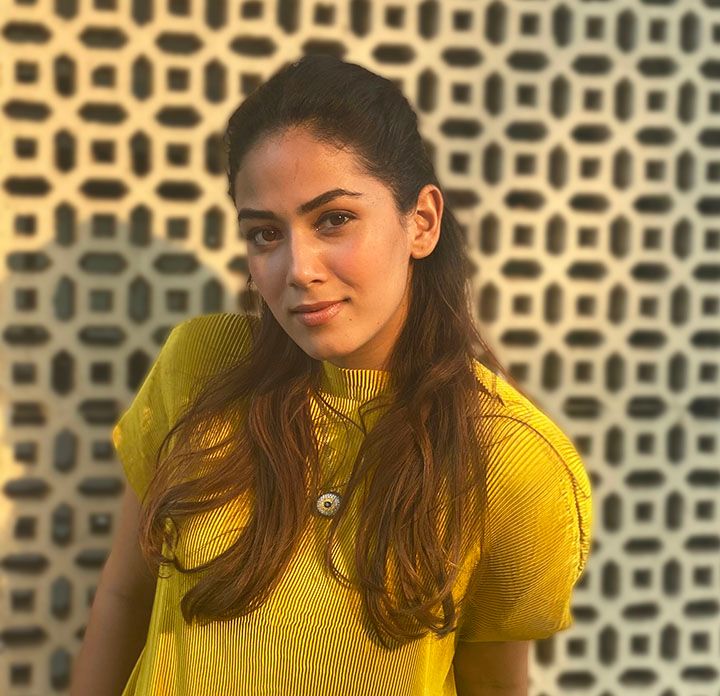 While 2020 didn't reallt leave us with much to talk about in the "trend" department, it sure as hell made us take a pause, look at all our makeup, skincare needs and have us realise our future makeup looks. Seems like Mira Kapoor thinks the same way, 'cause she just gets it (and us) and knows a think or two about achieving the perfect sun-kissed, dewy makeup glow.
It's the ideal no-makeup, makeup look and super simple to achieve. Just scroll down and follow the steps below!
Step 1: The Base
Stick to lightweight and creamy formulas for your base… Which would mean, illuminators or tinted foundations, cream-based concealers and so on. The trick is to apply just a little, not too much otherwise your base will end up looking heavy and way to "done-up". We want the skin here to be as natural as possible.
P.S: powder/compact is a no-no here!
Step 2: Enhancing The Features
Think of your face as a canvas and build from there… The brows, eyes, cheeks and lips—we need to make the "pop" to it's maximum, keeping in mind the natural beauty of these features. Essentially, the goal is to just highlight the eyes, fill in the brows just a little and give the cheeks a good colour pop!
Tip for the cheeks: It's really important to opt for creamy and liquid formulas in your blush and always use your fingers. They help to give your skin that flushed and dewy look as they allow the product to warm up making that look so much more natural and effortless.
Tip for the eyes: Don't go too wild with colour here. Stick to your natural hair colour or brow colour. This makes the look more monotone and doesn't draw a lot of attention to the eyes, yet still makes the eyes look defined and gives it some added value.
Step 3: The MVP
Did you think we'd forget about highlighting? Nope! A key step (just like your base was) is the fact that you need to add that dewy suppleness to the look. Stick highlighter instead of powders work beautifully on the skin.
Tip: You can DIY your own highlighter by adding a little Vaseline to shavings of your favourite iridescent eyeshadow and apply it to the high points of your cheekbones and brown bone for a natural look.
Would you try this glowy look? Let us know in the comments below!