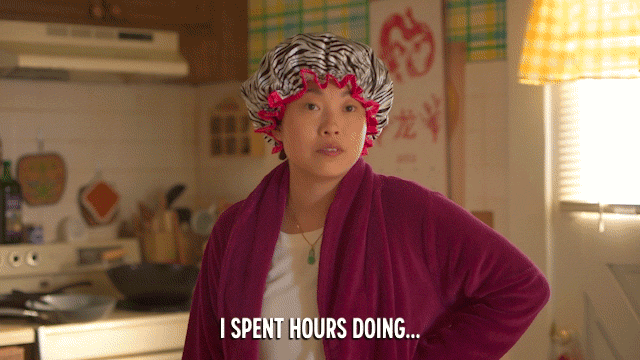 It's difficult embracing the texture of your natural hair especially if you've got curls. And no, that's not really because you hate yourself but the comments that come along with the frizz. "You'd look prettier in straight hair", is the most common thing I've heard and honestly, that's not flattering at all. After years of negotiation, I've realised that curly hair isn't that bad. It's got its own personality and it makes us curl heads so unique from each other! Luckily, when I was in my college I stumbled upon CuriousJalebi's YouTube channel for Indian curly hair and that's when things changed for me. I had been introduced to something called the curly girl method (CG) and I was super excited.
After doing a round of my own research, I had discovered a whole new community of Indian curly hair bloggers. Haircare became a means of self-love and that's what really stuck with me. These Indian curly hair bloggers are dear to me since they're extremely real and relatable. They've all tried to build their communities by sharing their stories and struggles, yet at the same time giving helpful recommendations. And most importantly they made the CG Method easy for me.
Here's my list of Indian curly bloggers that you can follow on Instagram:
As mentioned above, she was the first Indian curly hair YouTuber I came across. Her own story about giving in to the pressure of straightening her hair really got to me. Her blog is like the Holy Bible for me. It's super detailed and has a huge database covering all sorts of doubts and recommendations. If you're someone who's looking to start their budget curly girl method journey, you have to check her blog!
Desi Curly, according to me is the queen of natural hair care in the Indian CG community. Her page is super candid and captures a new way in which you can follow the CG method. She leans towards the natural approach, which makes it great if you're looking for someone who follows the path of organic beauty. I actually tried out her DIY Masks and they worked beautifully to refresh my limp dehydrated curls.
HonestLizHere is actually actually a professional curl stylist who enjoys caring for her curls. Her page delivers some impeccable professional tips that you can follow to improve your curly hair. I love the fact that her content provides alternatives that cater both the budget-friendly and premium end of curly hair method enthusiasts.
AshaBarrak is one of the oldest Indian CG method bloggers that I discovered through CuriousJalebi's work. She owns @AshbaBotanics which is India's first CG method blogger owned haircare line. Her products simplify the four to five-step routine into simply two products—a curl defining cream and gel. If you want to invest in quality Indian origin haircare brands, tailored for curly hair AshbaBotanics should be your go-to!
I really hope that you explore these bloggers and learn to love your hair as much as I do!
Don't forget to follow @missmalinibeauty on Instagram for more updates.