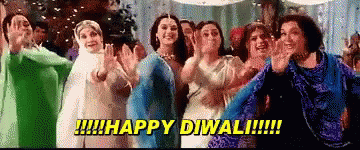 Festive bells are ringing and the season of lights is here! As this year our festive gathering shall be more private following the social distancing norms, let's not let the distance affect our love for our loved ones. 2020 has already been about cherishing the bonds and connections, so this festive season, let's celebrate them by giving our festive hampers a more thoughtful touch! And if you're unsure of what to buy for your friends and fam, we've jotted down a list of some thoughtful gifts that will surely bring a smile to their faces. Scroll down to check them out!
1. Zero Incense Stick & Dia Holder By Mohh
A truly unique decor piece, the Zero Incense Stick & Dia Holder is a fuss-free accessory, designed to be the apt holder for your dia and the incense stick together with the extension to grab all the fallen-off ash. So you don't have to worry about any mess later on either!
Check out their website here.
2. Lizzie Candle/Tea Light Holder By Mohh
Versatile to add a cosy vibe to every gathering, Lizzie Candle/Tea Light Holder is an affordable 2-in-1 quirky holder, available in 5 different colours to use all year round! This festive worthy statement piece can light up any room with its simple and minimalist touch.
Check out their website here.
3. An Eco-Friendly Personal Care Kit By Juicy Chemistry
As the festive season can be a tad bit hectic and take a toll on your health. it's important to pamper yourself while you are indulged in gatherings and hosting. And pampering doesn't always mean you have to spare a couple of hours for it to enjoy; it can be as simple as applying a lip balm, toner, and some hair oil. Juicy Chemistry has got a lot of exciting products to choose from, so you can make the perfect personalised hamper for your loved one!
Check out their website here.
4. Globe Trotter Bedsheets By Boutique Living
Globe-Trotter is a special collection for those who are love to travel. It is planned with statement designs inspired by the 6 iconic destinations—Pyramids of Giza, Sahara Desert, Northern Lights, The Great Himalayas, Great Barrier Reef Australia and Maldives. How cool is that! 2020 might have ruined our travel plans but these bedsheets can do the trick meanwhile, noh?
You can check out their website here.
5. Period Chocolates By &me
Periods during the festive season can be hard on the heart and body. And the unbearable pain can result in low energy and anxiety, which can be the most undesired feeling to go through the cheery festive season. Thus, period chocolates would be a healthy and apt gift for your female friends to help them with some physical comfort.
You can check out their website here.
What are some other thoughtful gifts that you'd recommend this festive season? Let us know in the comments below!
And don't forget to follow @missmalinilifestyle for more interesting recommendations.