The much-awaited Christopher Nolan film, Tenet, is everything you'd expect it to be — it's mind-bending, thought-provoking and thrilling. Also, it's one of those movies you need to watch multiple times to decode all the layers. And one of my favourite things, of course, is that it stars our very own Dimple Kapadia. I was very lucky that I got to watch the movie in the theatres, and luckier still to have gotten a chance to speak to the legend herself. The veteran actress is warm as ever, absolutely real and such a treat to speak to.
Excerpts from the conversation:
It is so amazing to speak with you, Dimple Ji. This is your first international blockbuster. How epic! And obviously, we're beyond thrilled to see you in it. Does it feel unreal to have done this movie?
Absolutely. Honestly speaking, my first Cinderella moment was Bobby and this was one such other cinderella moment for me! Coming at this time in my life, it's very special. I still can't believe it. Mujhe ehsaas abhi tak nahi ho raha hai (The feeling still hasn't sunk in).
I can't imagine anyone who deserves it more! You were absolutely wonderful. I have to start by asking, did you really go in thinking you are not going to get the part and just get a picture for your nephew and leave?
500%! There was no chance in my head. I mean, there are better actors out there, why the hell would I get this part? Anyway, they were calling me, so I thought let me go for a picnic and let me get a picture for this guy. Maybe that worked for me. I think it took the pressure of the auditions off my mind. I was busy suggesting other actors for my role and they must have been laughing thinking, what a stupid woman!
What is it like auditioning for someone like Christopher Nolan? Is it a very different experience than auditioning for other films you have done before?
I have never auditioned before. I had only done it once before for Raj Kapoor Saab, but that's about it. And that was way, way back.
I also heard that you were locked in the vanity reading the script and some of the dialogues were so long, you pulled a bold move and took a few pictures?
How do you know this? My god! Looking at the dialogues, I said, 'How the hell am I going to remember all this?' So, maine phone nikala aur photo nikala apne dialogues ka. Phir woh jab aaya script lene ke liye, maine bol diya ki dekho bhaiyya, mujhe dialogues yaad nahi rehte, maine photo nikaal diye hai. He said, madam delete kar do. I said okay I'll delete it, mujhe mera part de do. Mujhse hone waala nahi hain. (So, I took my phone out and took pictures of just my dialogues. Then, when the guy came to take the script I told him that I had taken pictures of my dialogues because I can't remember it. He said, Madam please delete it. I said okay, I'll delete it, just give me a copy of my part then because otherwise I can't do it.) Then they gave me what I required. I mean, there was no other way, it was so long!
I was thinking that, because there are such long, intense dialogues. But you do it so smoothly, like underplay it. And yours is a really interesting character with some shades of grey. Can you tell us a little about your part?
Yeah. My character, she is very smart, very strong, knows how to get her way around. I mean, the part was written so beautifully, there really wasn't much that I had to do. At the end of the day, I am standing in front of Christopher Nolan who does everything himself.
I also read that there were some dialogues that you thought about after you shot the scene and you were like, 'I think they mean something different so I want to shoot again'. But he said no, you have convinced me, it's as simple as that. What were those lines?
My God, where you got all this information from?
I did my research!
Oh god, don't ask me! I don't remember my dialogues at all. (Laughs)
Did you have to read the script multiple times to understand it? Because I watched the film and I was like, 'Wow! I need to watch this 3 more times to understand it.'
Yes, the first 40 pages just flew over my head, I mean over the cuckoo's nest. I am an avid reader and I was like why the hell am I not understanding? I went through the whole script, I got the gist of it, but I couldn't see how he would bring it out on celluloid. I couldn't see the vision. I was really looking forward to seeing it, and my God! I have seen it once but I think I need to see it at least two more times to really appreciate all the little gems that he weaves in his screenplay. Absolutely brilliant, each time he does this.
Does it feel very different to do a Hollywood movie, from all the films you have done before? Is it a different vibe?
No, it's not. It's because we have changed a lot here. Filmmaking has become more compact and more professional, the timings are adhered to, everything is organised, directors are organised, the scripts are given before time. We have all that here as well. That way, it is not different at all. Language ka farak hai, but kaam toh wohi hai. (The language differs, but the work is the same).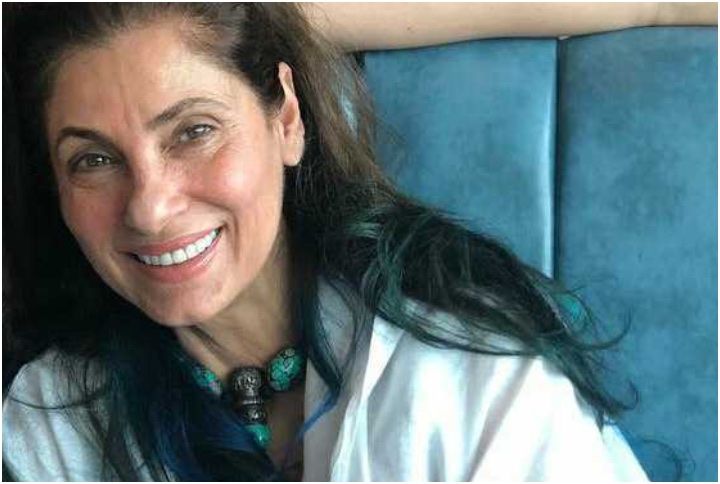 You've had the most incredible career. I love that this film is this whole reverse, inversion, paradigm and it's so difficult to understand the first time you watch it. If you could go back in time in your career and your life, and reverse anything, what would you change? And if not change anything, what would you want to relive?
Nothing. Absolutely nothing. It's just been a wonderful roller-coaster ride and that's where the fire is — because it goes up and down, up and down constantly.
And it's led you from Bobby to Tenet, which is a trajectory that nobody could have imagined. It's absolutely incredible!
Yeah there is no way. I just absolutely surrendered and its destiny. I mean, there is no way I can explain it…I have no words. It's just destiny. And I am extremely grateful.
Finally, the world has changed from the time the movie was filmed to now this pandemic. Do you think that the world is going to go back or this is the new normal? And do you feel that you have become different in this process?
No, not really. I am working in a set with 60-70 people and I just did a two-day shoot now. I don't go out of the set, I don't wear a mask, I think I should be a little more careful. But yes, we are all going through a very tough time and we have to believe that the other person has the virus, that is the only step to protecting ourself. It's better to be protected than to get into the whole thing.
It's been an absolute pleasure speaking with you, Dimple Ma'am! Thank you so much. Do you have a last message for everyone who is going to watch the movie?
Yes, I would still request people that if you can go and watch it in the big screen, please do. Because it is a masterpiece, it is a brilliant film. And yes, having said that, take all your precautions. But definitely don't see a pirated print or it won't do justice to the film.
Well, that sure is something I can totally vouch for. It was just something else to go to the cinema after so long and have this experience. Have you guys watched Tenet? Let me know how you liked it!
Check out our entire conversation here: