Bianca Louzado, CEO and Founder of Code Beauty, recently hosted an Ask Me Anything session on Malini's Girl Tribe on Facebook and answered all questions the Tribe has—how to get the dewy or glowy makeup look, effortless tricks that can elevate your whole look, self-makeup basics, mistakes to avoid, picking the correct makeup for your skin tone, safety precautions to follow when getting your makeup done by someone else, and more! Scroll down to read how to look your best on your big day!
Q. How can I ace the dewy makeup look?
It would be a great idea to follow the K-beauty routine. Which means layering of skincare routine. Skincare Aesthetician Caroline Hirons once said,
If at the end of the day you don't look like a glazed doughnut then you aren't doing it right.
After applying serums/ primers and moisturisers, use a drop of your favourite foundation with a drop of illminizing liquid and blend it all over your face using a beauty blender. And voilà! Dewy AF skin!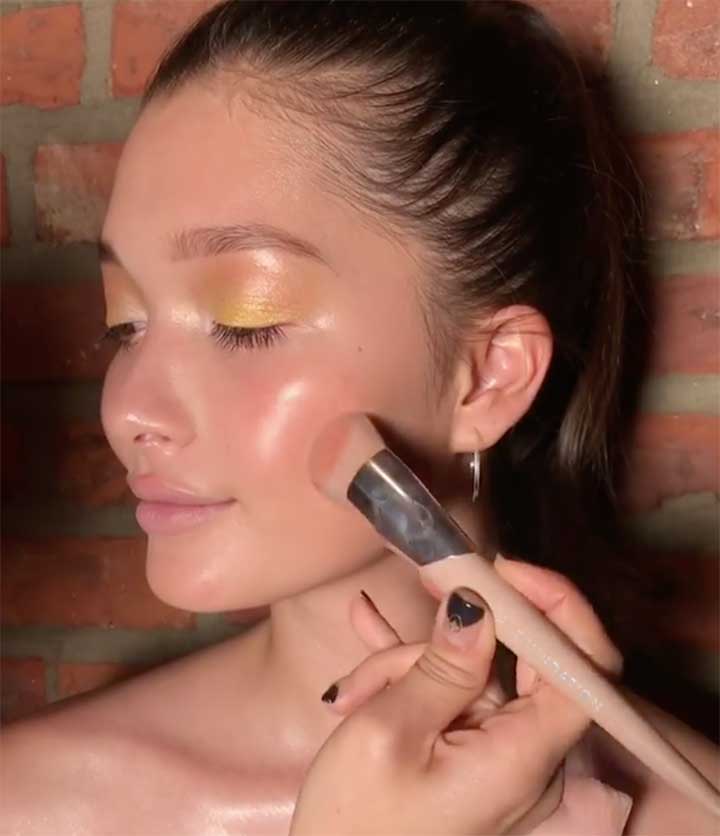 Q. Do you do your own makeup in yellow or white light?
I always use white lighting and it is the closest to daylight. It would be great to buy a mini ring light that's available online.
Q. Keeping humidity in mind, what do you think one should or shouldn't do while creating a dewy look?
Using a primer is imperative. I would say this is also dependent on the skin type. I always have three types of primers in my kit. Oil-based primer for dry skin, a water-based primer for combination skin and of course, the ever so popular 'The Original' Smashbox primer.
The Charlotte Tilbury makeup fixer is an absolute hit! As well as the all-nighter setting spray by Urban Decay! You can spritz it on your face after doing your makeup to make it last longer. Rare beauty does amazing blotting papers and you can use them to knock off excess oil from your face as you don't want your face to look too oily. There is a fine line between looking dewy and looking oily.
Hence, do not go OTT with excess illuminizer mixed with your foundation, and the highlighters towards the end of your makeup as well. 'Less is more' and you definitely want it to translate better in your pictures.
Q. How to pick the right shade of concealer and foundation for a natural look? Mine always ends up looking ashy or too dark.
Truth be told, this is always a trial and error game. Always remember that you might tan during the summer and still retain your original colour in another season. Hence, it would be advisable to use two shades of foundations and use either or a mix of both! You can always buy a bronzing liquid. Add a drop into your foundation if you think it's too light. And if you think your foundation is too dark you can add a drop of the brighter foundation that you have. I am currently using Two Faced Born This Way, Fenty Beauty and Kevyn Aucoin in my personal makeup kit. So, I change it up depending upon the time of day as well as the season.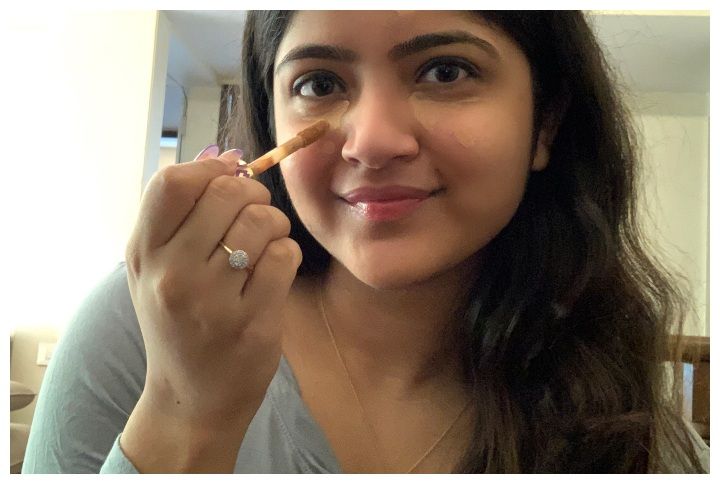 What would you like to know about bridal makeup? Please share it with us in the comments below!
Join Malini's Girl Tribe on Facebook to be a part of more such conversations!