Are you a to-be-bride worried about planning a micro wedding during this pandemic? If the idea of doing your own makeup is making you fret, then worry not. We recently invited Bianca Louzado, CEO and Founder of Code Beauty, to host an Ask Me Anything session on Malini's Girl Tribe on Facebook and answer all questions the Tribe has related to bridal makeup—how to get the dewy or glowy makeup look, effortless tricks that can elevate your whole look, self-makeup basics, mistakes to avoid, picking the correct makeup for your skin tone, safety precautions to follow when getting your makeup done by someone else, and more! Scroll down to read Bianca's tips and tricks!
Q. What is the best way to ensure that the skin looks smooth and natural after using primer, concealer and foundation routine? I feel my face looks unnatural and patchy.
You have to ensure that the quantity of the products you use is to the bare minimum. Perhaps you are using too much of everything. Also, pick a very light coverage foundation and mix it with an illuminizer and blend it using a buffer brush or a sponge. Remember blending is key. That way you never notice your skin with too much on.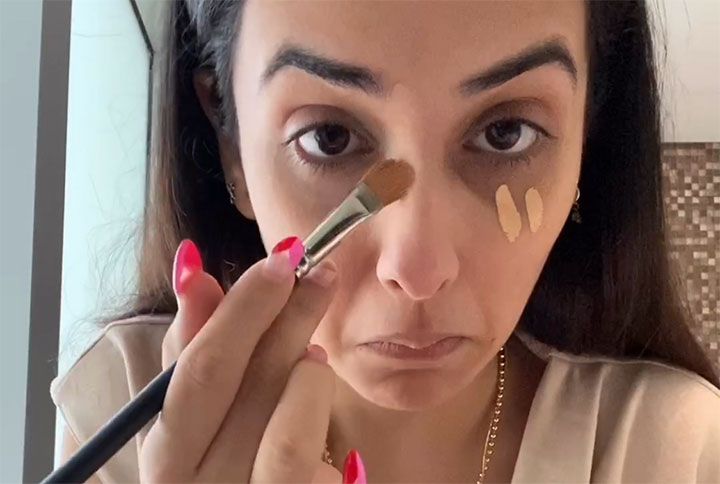 Q. I have a pretty round face, what would you say is the best way to pull focus away from that?I love that you mentioned you have a 'pretty' face before you mentioned that you have a round one. It is definitely a good idea to register for an online makeup tutorial so that you can visually experience the art of contouring or else there are fabulous tutorials online. Hung Vanngo does some really nice ones.
Create depths using Benefit Hoola or Chanel Soleil Tan De Chanel or the Fenty Matchstix. Another favourite is Tom Ford Intensity 2.
Q. How can I create a natural glowy makeup look without looking like a disco ball? Any recommendations for base products for a dry skin gal?
I absolutely feel you when you say 'shiny disco ball' and that is because people think they have to use highlighters as a ritual after their makeup. Use a tiny drop of any illuminising liquid by Becca or Mac with your favourite foundation and blend. And then don't use any highlighter over it. Also, if you do not want to add the illuminising liquid to your foundation, you can plainly use the Charlotte Tilbury Magic Cream and your foundation over it. The result will be a beautiful, mild dewy makeup look.
Q. How does one have a decent daily makeup look with scarred skin (from previous pimples) with minimal products and efforts?
You can conceal the scars and marks on your skin using Derma Camouflage System by Kryolan.
Q. Could you recommend a daily/ weekly/ monthly skincare routine for combination skin?
It would be advisable to take professional advice as they would suggest medicated products which is the best way to go about it. I also have combination skin and what I use is the Effaclar Cleansing Face Wash followed by the Tatcha Water Cream or the Clinique Hydrating Gel Moisturiser. At bedtime, I use Clarins Anti-Ageing Serum and it works really well for me.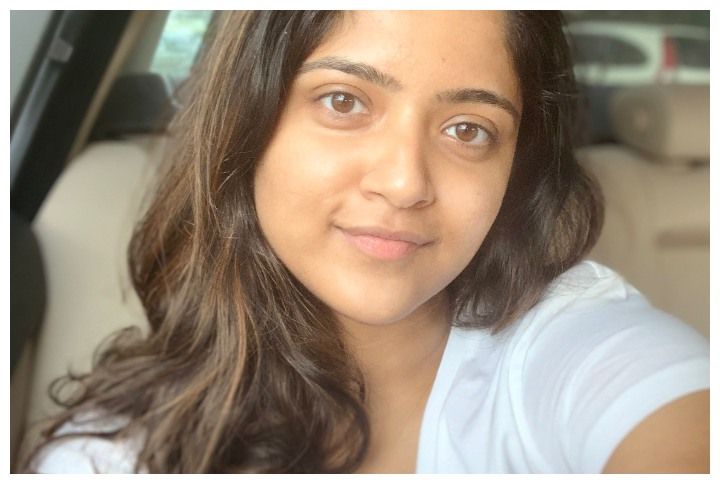 Q. How to make makeup stay longer? Any tips before applying primer?
Using skin-type appropriate products before your primer is important. For example, if you use an oil-based moisturiser for oily skin then your makeup will shift and not last long. So, ensure that all your skincare is absolutely in line with ur skin needs.
Q. How do I fill or hide my pores?
Using poreless primers and foundations that are micronised would be a good idea. Also using the airbrush is another sure-shot way of a great cover up for a flawless finish.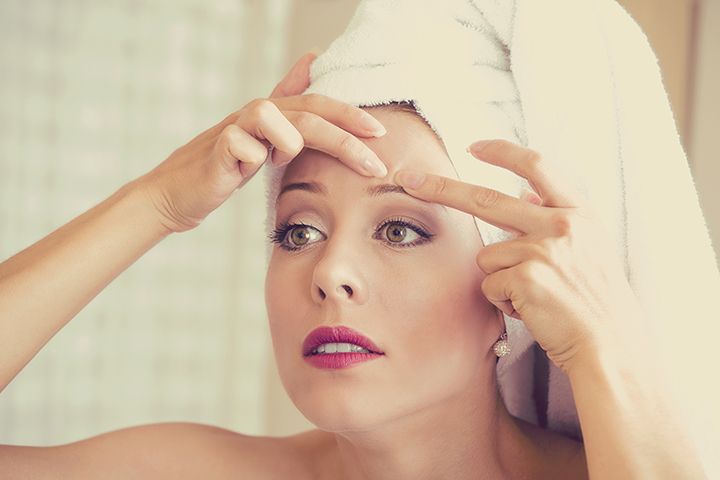 What would you like to know about bridal makeup? Please share it with us in the comments below!
Join Malini's Girl Tribe on Facebook to be a part of more such conversations!