In this series, we bring to you your favourite celebrities' current binge-watch list! So, if you're looking for recommendations on what to watch next or want to know what genre your favourite celebrities are into and why they recommend it, these blogs will tell you just that.
In this week's #CurrentlyWatching we have Nitya Mehra, whose work speaks for herself! She's been an assistant director in Ang Lee's Life of Pi, Mira Nair's The Reluctant Fundamentalist and The Namesake. She then went on to make her directorial debut Baar Baar Dekho. And to such a talented director, one of the many things we wanted to ask was what she's been binge-watching and loving lately. And honestly, we love her recommendations! Scroll down to check them out if you're hunting for your next watch too.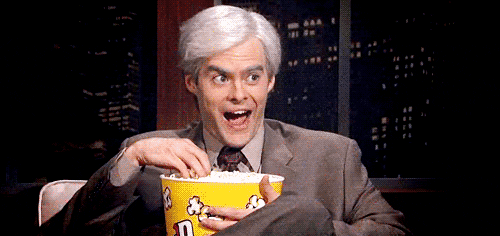 1. The Queen's Gambit
Where: Netflix
It is unabashedly a girls' show—a gorgeous girl's perspective. The series is quite interesting because being a chess player in a world that is dominated by men and breaking through that shows the kind of optimism I constantly strive for and the feeling of empowerment. In the world championship of 80 contestants, she was the only woman, that's what blew me away!
2. The Crown Season 4
Where: Netflix
I like that there is special crafting to this series, as all seems to fit in place naturally, while still creating a true piece of art.
3. Seinfeld
Where: NBC/Netflix
This one's my go-to show! Nothing makes me laugh the way they do and so there's not much else left to say. I think the world's divided into those that watch Seinfeld and those that don't—in which case I wouldn't like to speak to them.
4. Succession
Where: HBO/Hotstar
A family that preys together… stays together (I read this somewhere so can't take credit for it but it sums up the series well). I love a crackerjack family saga and the fact that it's a good old solid one hour show makes it scrumptious. Comedy, drama, satire—call it what you will but watch it!
5. Dhoop Kinarey
Where: YouTube
I can't believe I revisited this from my childhood! It used to my favorite growing up in Amritsar while having access to Pakistani TV. There are a bunch of new ones but the old world charm of Dhoop Kinarey—the characters: be it the effervescent Zoya or the stern Dr. Ahmar—this one's too special.
I recently binge-watched The Queen's Gambit from this list and I finished the series in one sitting (read slouching), it's that good! Cannot wait to watch the rest of what Nitya Mehra recommends, what about you? Let us know your favourite series you've watched recently and would totally recommend!
And don't forget to follow @missmalinilifestyle for more interesting recommendations.