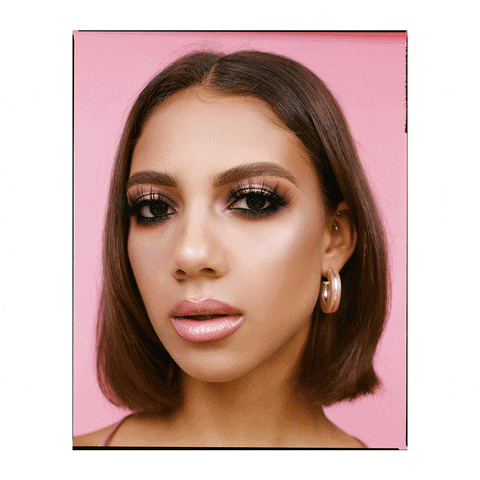 So you've now learnt how to ace your basic eyeshadow looks but it's missing that special pow factor that just makes your eyes stand out. It could be a case of your most trusted shimmers or pigments fading, smudging, transferring or simply not packing that punch it so needs. Here's where the foiling technique comes in. If you're a makeup lover you might have already heard this term tossed around a lot but if you're a newbie this is a whole new playing field for you. In fact, Makeup artists use this technique a lot to glam up red carpet looks on their celebrity clientele. And now it's time for you amp up your makeup game and give it a shot. Don't worry it's a pretty straightforward technique and we're here to break it down for you.
So what is foiling exactly?
Foiling basically involves mixing a metallic, powder pigment with a makeup base, For example, primers, sprays or mixing mediums of a sort. This creates a paste/cream-like consistency that gives your shadows a smooth metallic finish and makes them stand out. This also helps achieve added dimension with the maximum colour payoff and has your shadow lasting all day! While there are several eyeshadows available in the market with a built-in foil effect, nothing beats the tried and tested method that works perfectly well with the drugstore palette you already have in your makeup collection.
Worried about the intense sparkle? Don't be! Foiled and sparkly shadows are totally on-trend! From more subtle placements to bolder looks they're everywhere. Plus there's no better occasion than the current festive season to experiment with sparkle or metallics on your eyelids. So go ahead and don't be shy to try it out at your next holiday occasion or NYE party.
Keep reading to check out our roundup to the most popular methods we've learnt throughout the years for obtaining that metallic foiled effect with our eyeshadows:
Method 1: Dampen your brush with a setting spray
One of the simplest methods is by wetting your eyeshadow brush with a setting spray until it's damp. Perfect for beginners just keep in mind not to go too ham with the mist! A soaking wet brush can be counterintuitive and can ruin your eyeshadow. Next, dip your brush into the shimmer or metallic shade you've chosen in the palette and gently swipe it all over your lid for a shiny finish! You can repeat this step as many times as needed.
However, remember the intensity, texture or finish will be as good as the shadow you're using. So make sure your eyeshadow is up to the task. Using shadows that are made to work in a wet/dry formulation will give you the best results. Moreover, I highly recommend using a more natural or dewy setting spray. A matte finish mist works just as well but a dewy one will works wonders. My personal favourite is MAC's Fix Plus spray. I always have this on hand and the high glycerin content helps activates the pigment when mixed.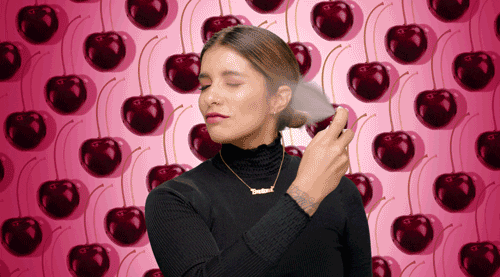 Method 2: Use loose pigments with mixing medium
Once you've upgraded from eyeshadow palettes to using loose pigments they can be quite fun to foil. However, keep in mind they do take a bit more practice to get it right! There are two options here you can opt for here. First is by using a mixing medium that you can purchase separately, like Inglot's Duraline or NYX's Multitasker Mixing Medium gel. Next, scoop a little bit of pigment out with a spoon on to clean surfaces such as a glass bowl or plate. You need to mix the pigment here with a drop or two of the mixing medium. If it's your first time, there will be some trial and error in finding the right ratio of pigment and mixing medium that works best for you. Generally, I would suggest 2-3 parts pigment to one part mixing medium as a good starting point.
Another alternate option is by mixing the pigment with a little bit of your eyeshadow primer or complexion primer to get the creamy consistency.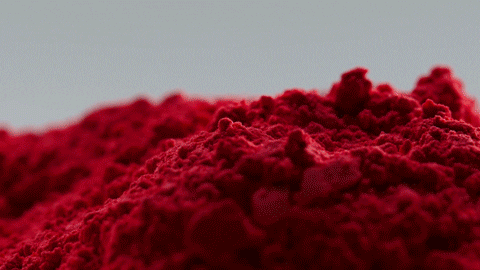 Method 3: Use plain old water hack
Not the best method but this is an awesome hack that still works if you're in a pinch or run out of your setting spray or mixing medium. Employing a similar process as the first method above, you need to get your eyeshadow brush damp with water. Then dip it in your shimmery eyeshadow shade and apply over the lids. Once again be careful that the brush isn't soaking wet, it can cause the eyeshadow in the pan to create a hard top layer.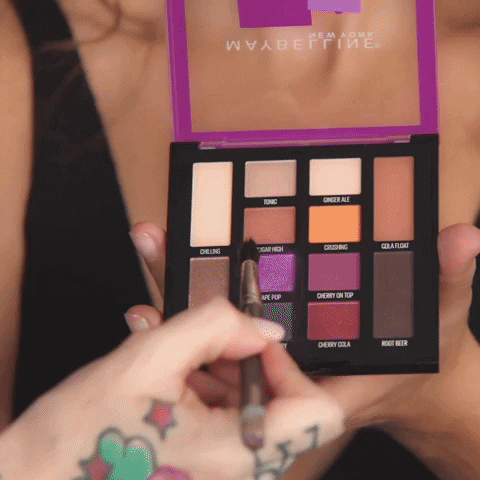 Voila! Now you can conquer the eyeshadow foiling technique with a little practice!
What method was your favourite? Let us know in the comments below
Don't forget to follow @missmalinibeauty and  @missmalinifashion on Instagram for more updates.