If we say that we aren't hooked to Instagram then we'd be totally lying! Instagram is one platform that offers so many entertaining features that we simply can't stop using them. One of our favourite things to do on Instagram is to try out different filters. So many people and digital creators have made their own filters and tbh, they are all so unique in their own way. This week, we were back to trying 7 creative filters for the week and damn, all of them simply blew us away. So, if you are looking to get creative with your pictures, you have come to the right place! Keep scrolling to find 7 awesome filters that'll sort your selfie game for the week.
Check them out:
1. Monday – Sparkles by Instagram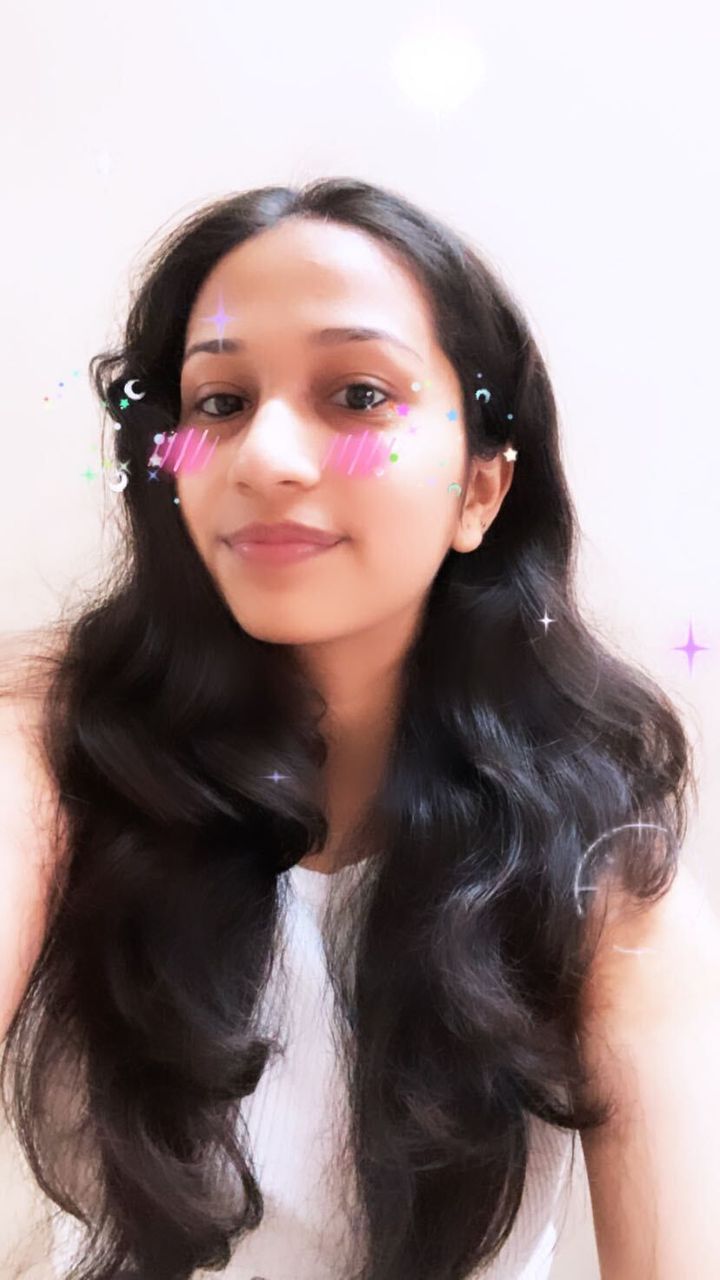 What a perfect filter to start our week with! Usually, we associate Monday's with blues but let's turn that around and start our week on a positive note. Sparkles by Instagram is a fun and peppy filter with a lot of cute elements such as stars, sparkles, glitter etc. It can turn any picture into a vibrant one.
2. Tuesday – Subtitle by Honey Bhagya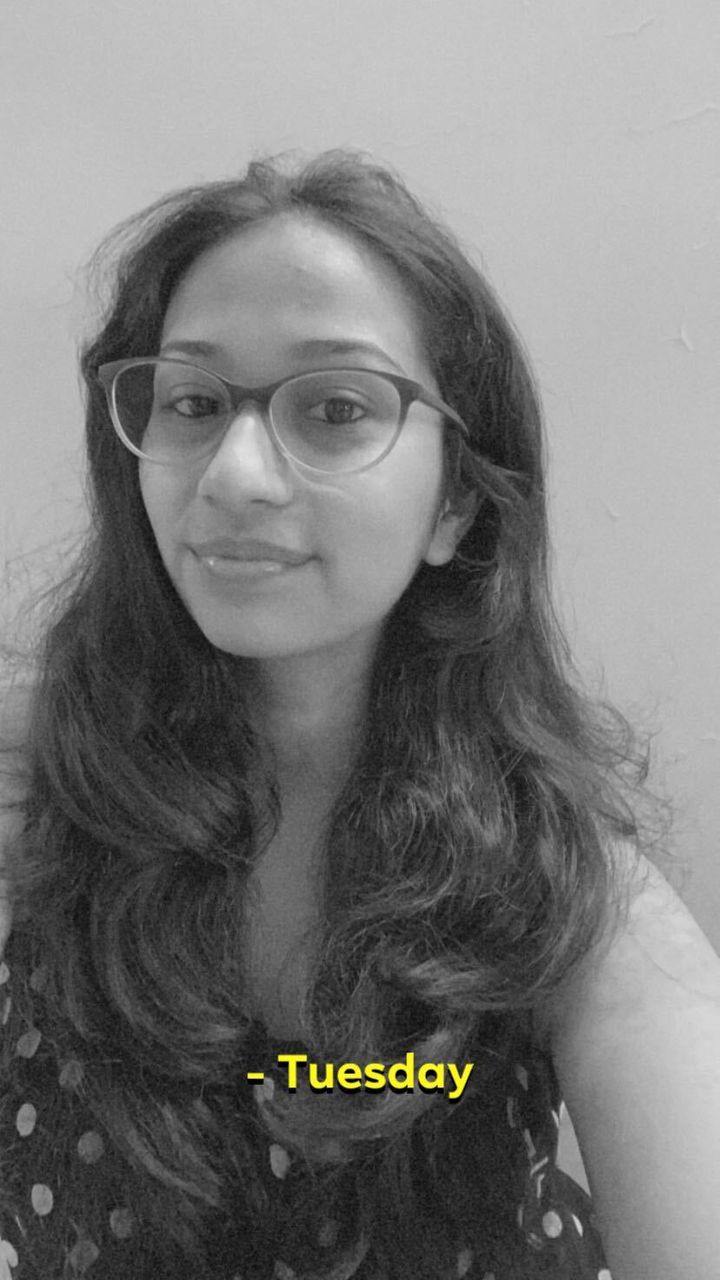 We absolutely love this filter! As much as we love colourful and vibrant filters, black & white have a special place in our hearts. The subtitle underneath the picture tells you the day of the week and also gives a bright pop of colour to this retro-ish picture.
3. Wednesday – Sunkissed Fairy by Deena Pinto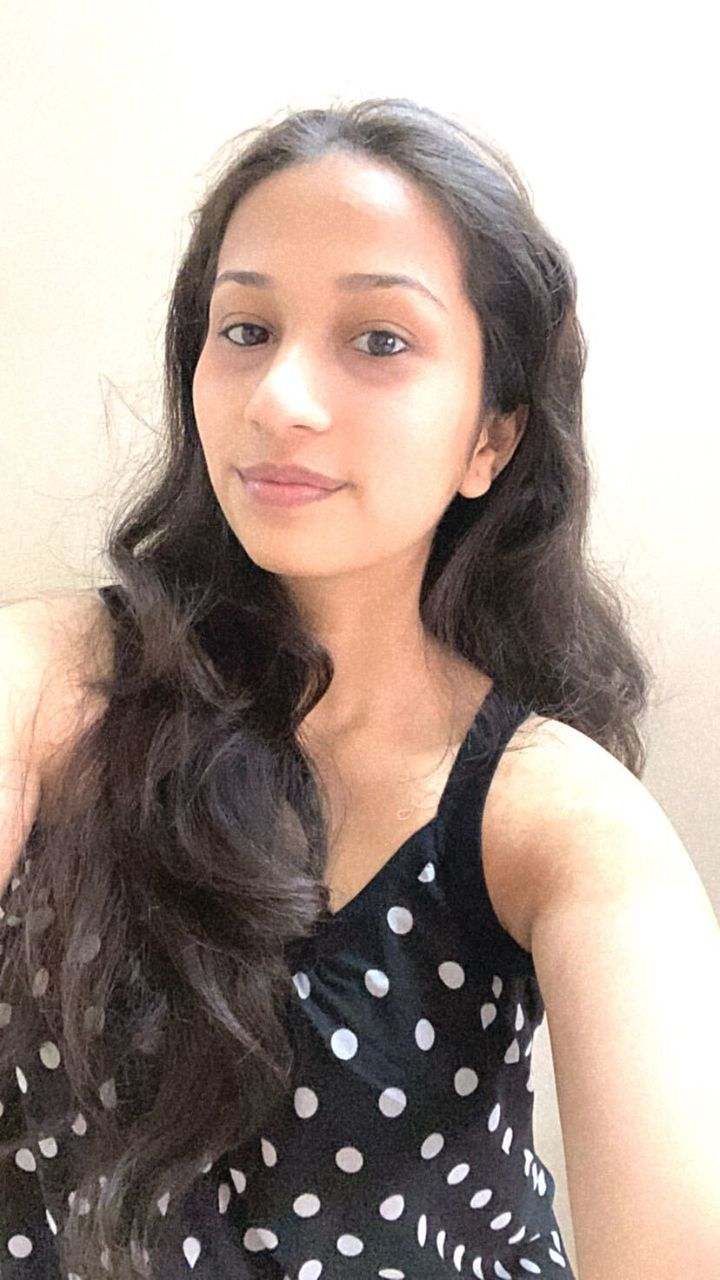 Sunkissed Fairy by Deena Pinto is an adorable filter that might give you a subtle yet bright glow instantly. In the same filter, there are different effects like grain, dust and kira that'll give you the flexibility to choose the effect that compliments you the most. So, drive your midweek blues away with this cute filter!
4. Thursday – Which Indian meme? by Raghav Sharma a.k.a @theoneplusguy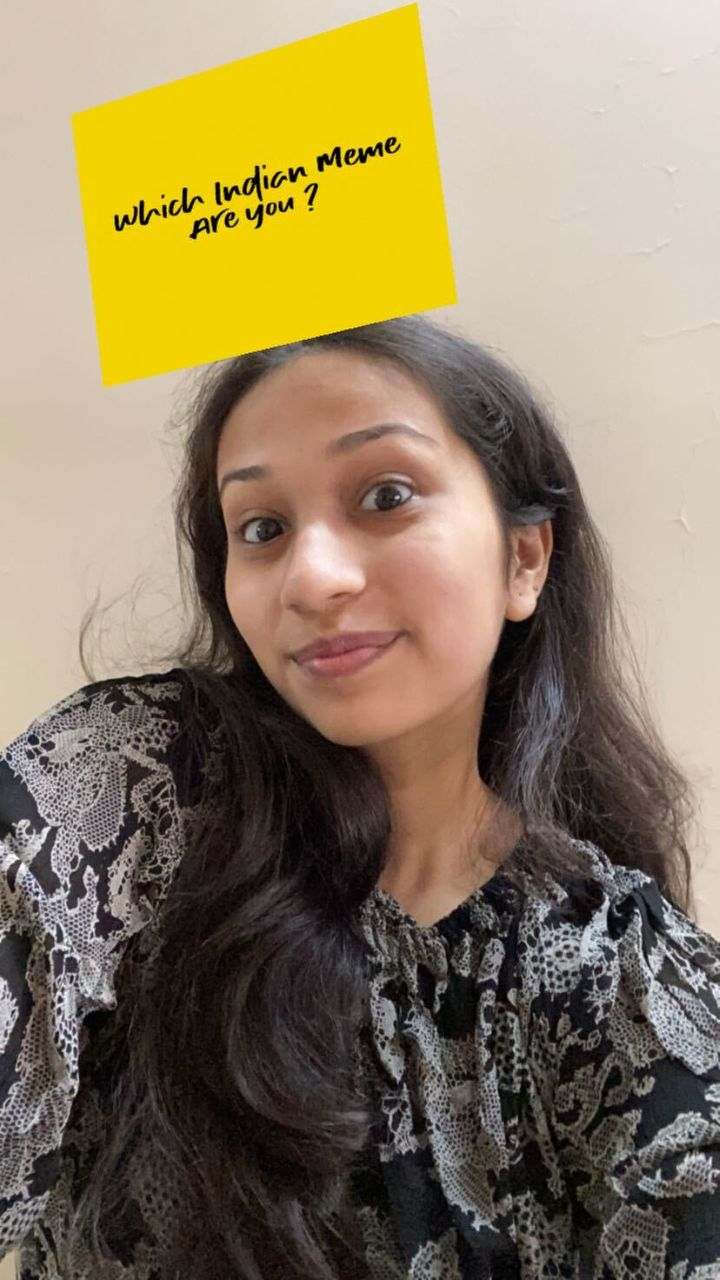 This is one of the most entertaining filters that we have ever come across! 'Which Indian meme?' is an interactive filter that shows you a host of Indian memes that are extremely popular and tells you which one suits you the best. It's quite fun and entertaining because we literally strive for our daily dose of memes.
5. Friday – Socha Na Tha by Zaeden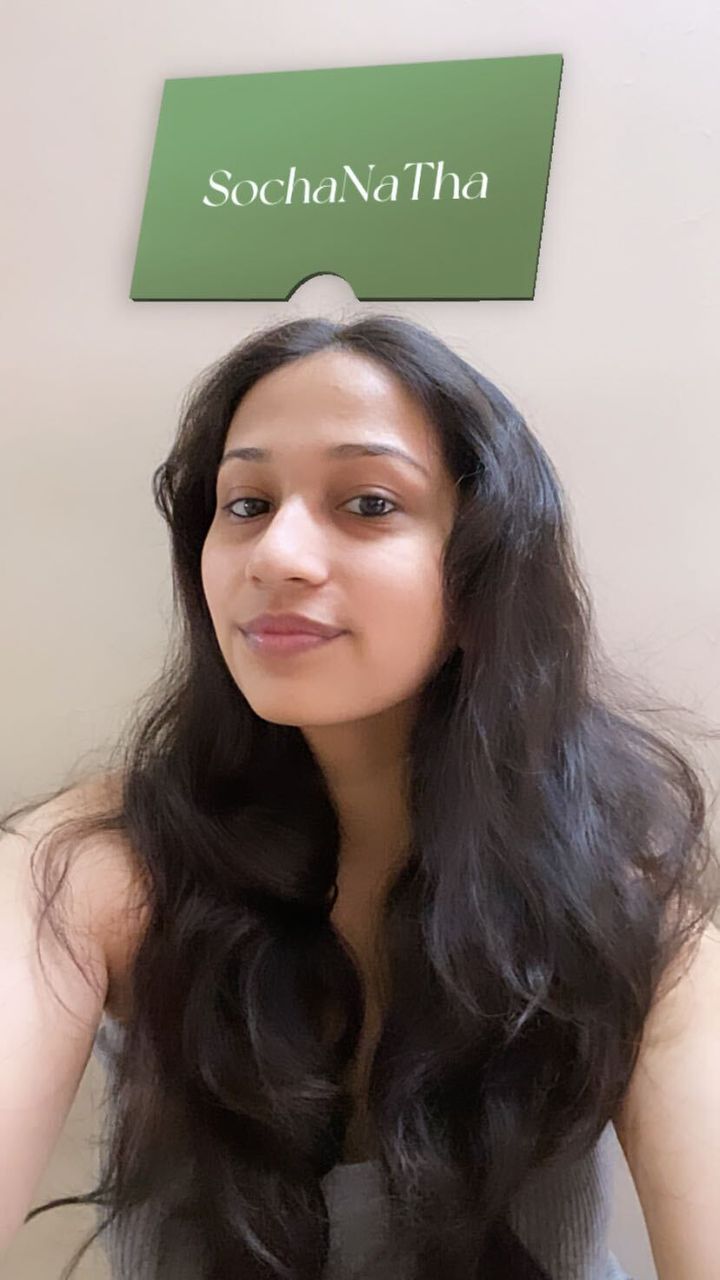 Everyone knows Zaeden for his heart-touching music and charming personality. His filter 'Socha Na Tha' is an adorable, interactive one which kept us hooked all-day. Since it's based on his track, the filter is complimented with his beautiful song in the background.
6. Saturday – Quirky Talks by Vasudha Kalyankar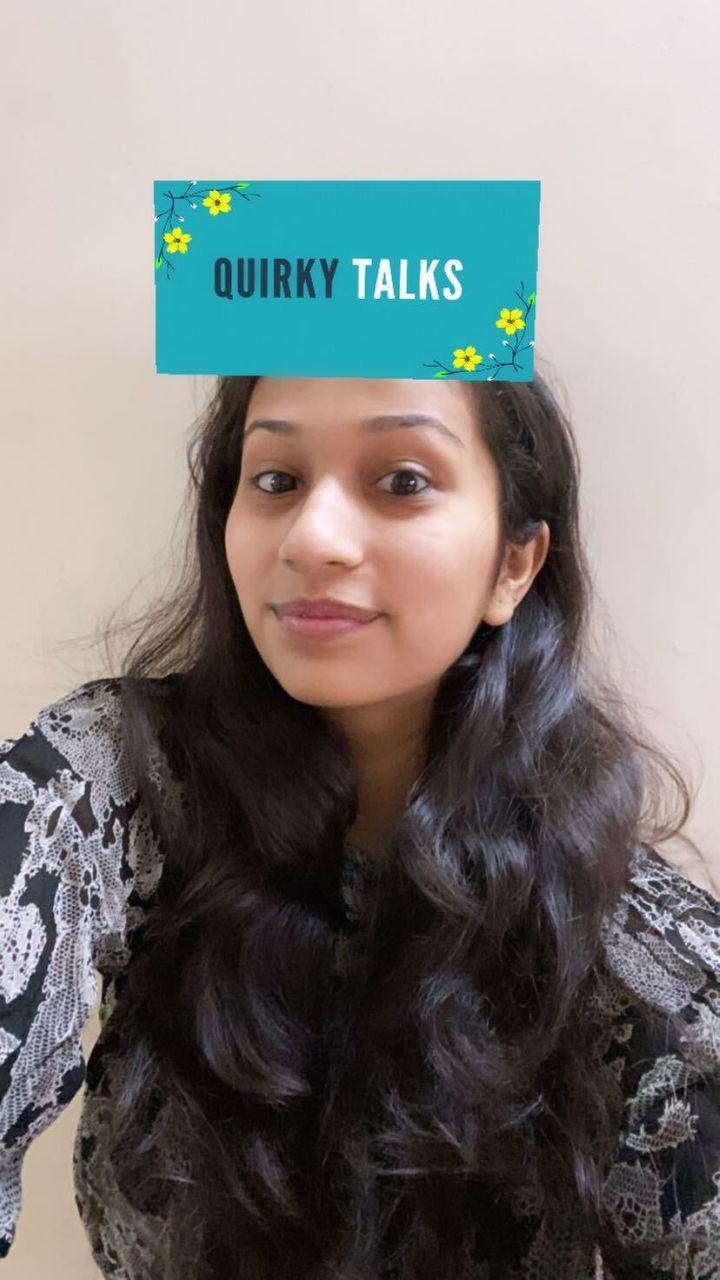 The onset of the weekend calls for something fun and quirky and this filter is perfect for it! Quirky Talks by Vasudha is a fun and interactive filter that'll show you quirky texts and questions as soon as you start your video. Trust us, the short texts are so entertaining, you might simply get addicted to them. Also, they are so much fun to share with friends.
7. Sunday – Creamy by Shambhavi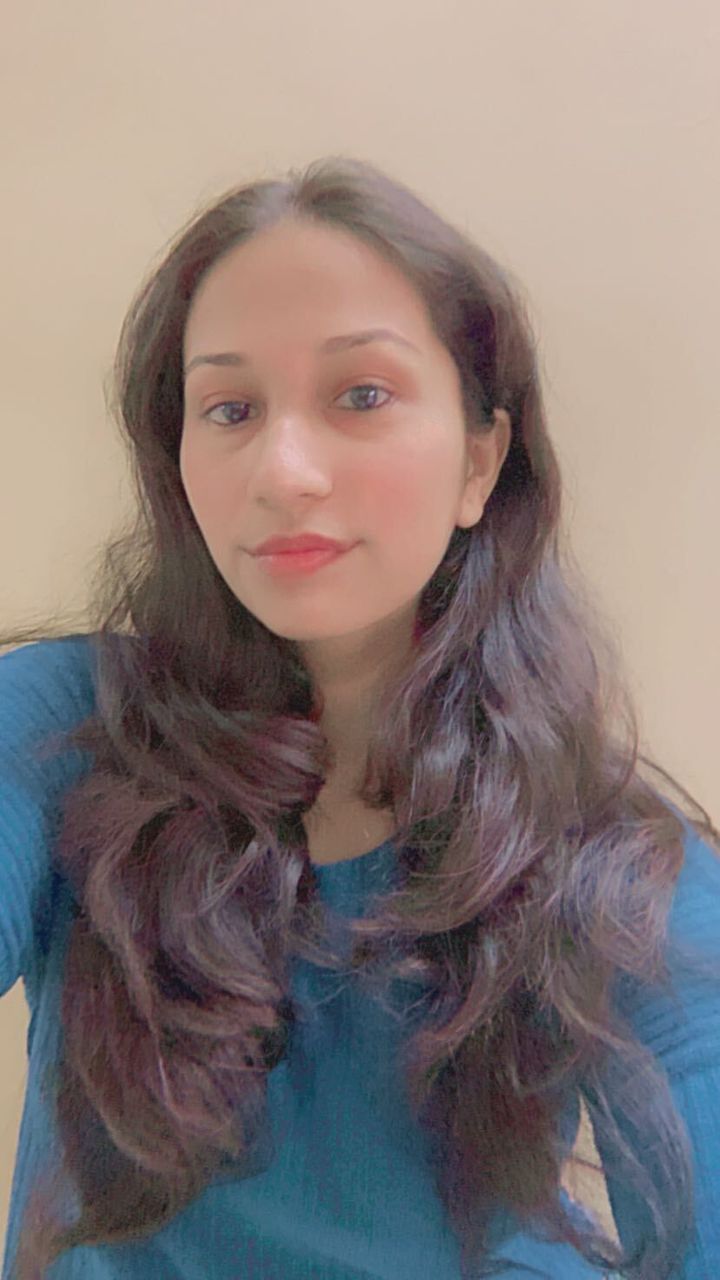 This filter perfectly fits our relaxed Sunday mood! The name 'creamy' matches perfectly with the filter because it gives your picture a subtle pink tint. With this filter, we end up looking fresh and relaxed, which we absolutely love! Also, it's perfect to show that no-makeup glow.
There you go! These filters kept us entertained throughout the week and we absolutely enjoyed trying them. Which on did you like the most out of our list? Tell us in comments below!
Also, follow @missmalinitrending to know more about your favourite influencers and content creators!