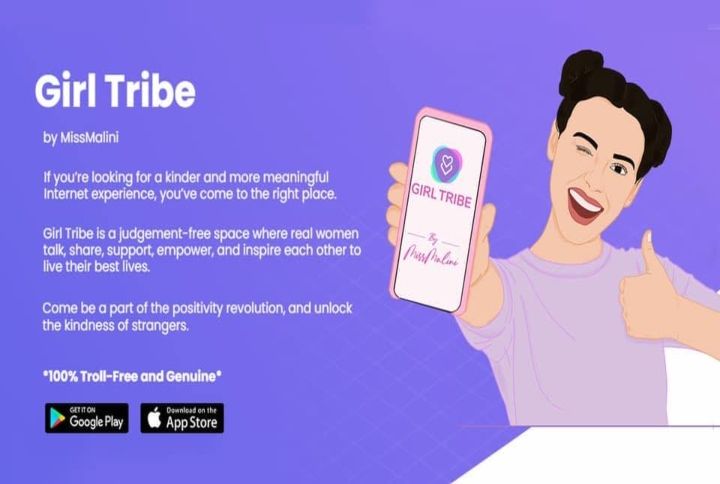 We recently launched our Girl Tribe by MissMalini App, come join this wonderful community! Click here to download for Android and iOS.
2020 whipped by us in a blur of fear, frustration and disbelief. But truth be told, it had its moments. And on Malini's Girl Tribe we witnessed so much magic that we're pretty much inclined to chalk it up as an amazing year! Malini's Girl Tribe is an inclusive space for women everywhere. Here, women uplift other women, have real conversations about life, love, work and more. This Tribe has restored our faith in the purpose and power of the Internet and it having the potential to be a catalyst for the kindness of strangers, something we don't get enough of on social media, unfortunately. And we have only the Tribe to thank for it.
We believe we have created something here that is genuinely changing lives, even in the smallest gestures, a little love goes a long way. Here's looking at some of the key moments of the Tribe's journey in 2020!
1. 55k+ members
What started as a humble group of 50 members has now organically grown to be 55k+ strong, and continues to grow. It's a testament to the Tribe's ability to create a safe, positive, judgment-free space for all, enabling women from everywhere to feel heard, accepted, understood and loved. It's a testament to their ability to have real conversations, to empower one another, and to show that online spaces can be built on the values of empathy, love, and kindness. Boss Lady Malini often says, "If positivity were a currency, then what's your worth?" In our Tribe's case, we can safely say that we are all millionaires.
2. Girl Tribe Events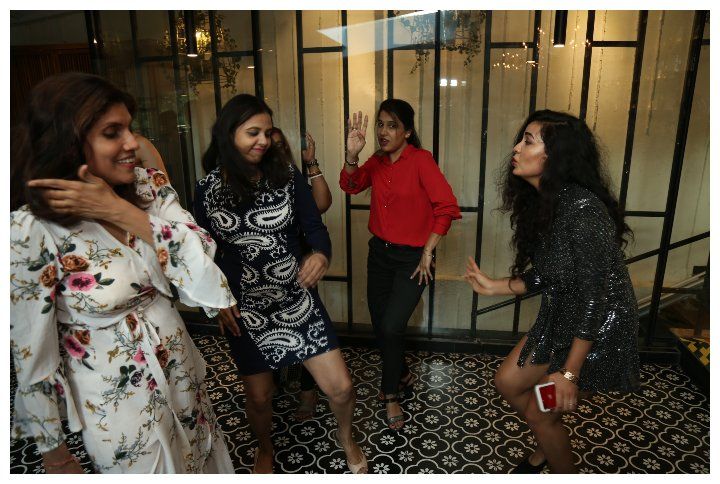 Now, when something as rich and wholesome as Malini's Girl Tribe hosts events and experiences, they're bound to be fun and one-of-a-kind! Over the last year, we've hosted wonderful events like Women's Day special Girl Tribe Talent Show, a tête-à-tête with Tahira Kashyap, and more! We also hosted a Galentine's Getaway at Forest Hills Tala. These experiences are only bound to grow as the Tribe grows!
3. Virtual Happy Hours
During the COVID-19 lockdown, we've hosted Virtual Happy Hours with Rahul Khanna, Rohit Saraf, Gauahar Khan, and Malaika Arora amongst others, complete with conversations, laughter and games with the Tribe's favourite celebs.
4. Girl Tribe MasterClasses
We kicked off a series of MasterClasses in kathak, fitness, dance, yoga et al this year, and they were such a big hit!
5. Girl Tribe Gigs
After the roaring success of our Girl Tribe Happy Hours and Masterclasses, we decided to start hosting some virtual gigs for the Tribe too. These featured various artists, comedians and more. To kick it off, we had kween Raja Kumari, the popular American-Indian rapper on board. We grooved to her music, chatted away and had a lot of fun. We also had the pleasure of hosting the gorgeous Manasi Scott.
6. Girl Tribe Red Carpet
In 202, we kicked off our new series 'Girl Tribe Red Carpet' with Masaba Gupta, where we caught an exclusive glimpse of Masaba Masaba. We also hosted one with Neha Dhupia to hang out with the actress (virtually, of course!) and talk about #NoFilterNeha.
7. #RealTalk Webinars
We all know that dialogue helps immensely when it comes to breaking barriers, inculcating understanding and building awareness, no matter the subject or topic at hand. In an effort to encourage dialogue in the now hyper-digitised pandemic world, we wanted to organise a bi-monthly webinar for the members of our community and tackle some high-level topics that everyone needs and wants expert input on. The idea was to educate, encourage discussion and debate and ultimately foster positive growth for all involved. Topics varied from understanding gender as a construct and women's 'shelf life' in Bollywood to understanding burnout and anxiety.
8. Girl Tribe AMAs
The Tribe often has queries related to skincare, nutrition, health-related issues, styling, etc. To help them get expert-backed advice, 'Ask Me Anything' sessions, were hosted weekly on the Facebook group. Here, members could ask questions and get their queries answered by experts right away!
9. Girl Tribe Mixers
Our Wednesday Mixers were kickstarted for the members to get featured on the main feed of Malini's Girl Tribe and reach over 50k members, without getting redirected to any other threads. Sustainable living mixer, pet care mixer, entertainment mixer are just some of the many we hosted!
10. Girl Tribe Contests
Each week, special contests and giveaways were curated exclusively for the Tribe. In the past, we've had a stay for two at W Goa, a week's rejuvenation getaway at Atmantan Wellness Resort in Pune, and cosmetics from brands like NYX, Kay Beauty, PAC Cosmetics and more!
11. Girl Boss Spotlight
In 2020, networking had to take a backseat because of the mandate of no large gatherings, and we wanted to find a way for the Tribe to still connect and reach out to people virtually so as to grow their businesses. We're lucky to have so many boss babes in this group, so we came up with the idea of #GirlBossSpotlight, where we featured businesses run by women daily.
12. Lockdown Talent Challenge
During the lockdown, we'd been seeing some incredible talent in the Tribe, so we thought we should do a Talent Show (just like we did at the Women's Day party!) The Tribe posted pictures or videos of their talent—singing, dancing, cooking, art, poetry—and we featured everyone's favourites on @malinisgirltribe Instagram too!
13. Girl Tribe Merchandise
This year, our team created some wonderful Girl Tribe merchandise—stickers, doodle diaries, face masks—and this is just the start. Next year we hope to create more fun products for the Tribe like charm bracelets, phone covers, pop sockets and more!
14. Girl Tribe App
One of the most regular feedback we get from our Tribe is the desire to do more as a community. For example, ways to feature more discussions in the main feed, ways to better highlight some of the amazing Girl-Boss-run businesses, more fun and unique ways to express your feelings and the incredible positivity that makes Girl Tribe so special. We heard you. And we know we have so much more to offer each other. So guess what? We launched our very own Girl Tribe App! The Tribe Store, Positivity Points, Ribbons, Stickers, Vibes—these are just some of the many features available on the App. Every feature of the Girl Tribe App is special, unique and radiates love and positivity, and we cannot wait for you to bask in it!
So, that was a snapshot of our year on Malini's Girl Tribe. What would you want for the Tribe next year? Please share it with us in the comments below!
To be a part of Girl Tribe by MissMalini, click here.