We live in the information age, where anything we want to know or see or find out about is quite literally at our fingertips. Gone are the days, where you had to go through a table of contents to find information in a book or an encyclopaedia or wait patiently for the entertaining show you want to watch. Nowadays, whatever you want is there exactly when you want it. And slowly, the content itself has adapted further to fit a "tapas-like" consumption pattern as opposed to a "full-meal". You see where I'm going with this food analogy, right? Short format, snackable content apps are ruling the roost right now and among them, MX TakaTak is front and centre with over 100 million monthly active users.
First off, a little bit about MX TakaTak…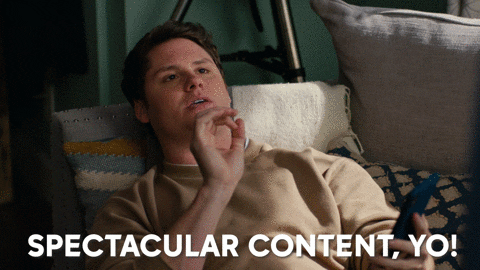 MX TakaTak is a short format video app by MX Player that offers a wide variety of short-form content and creation tools to help you stay entertained. Whether you are a passive consumer or an enthusiastic creator as well, MX TakaTak's well-organised and exhaustive music library, advanced beautification tools, new & innovative effects and filters, sound mixing, and voice over recording will have you playing around with the interface constantly. The options are endless because of the variety of things digital enthusiasts can do to build their own clout in the creator space. Comedy, Gaming, DIY, Food, Sports, Memes, you can find content in all these genres and more.
And now, if you need more convincing, here are 5 reasons why you should download MX TakaTak now
Reason #1 Best Place For Snackable Content
As mentioned at the start, content is moving from long-form to short-form; from 'full meal' to 'snackable' and if you like the latter, this app is basically for you. It is THE place to get your fix of funny, engaging, entertaining and educational content that will get you hooked for hours. This platform can be your refuge on the internet where you will get some laughs, some oddly satisfying feels and just overall some rest from all the doom scrolling on the internet these days.
Reason #2 The MX TakaTak Creator Fund
Last month, it was announced that this Creator Fund was established to encourage India's talented established and emerging creators to create engaging, impactful and inspiring content on the platform. And it's not a small amount either. The fund is worth INR 100 crores (that's basically a billion rupees, you guys!) for creators. The idea is simple, use the platform and their creativity to build an exciting content creator career on the TakaTak platform. The MX TakaTak Creator Fund will be open to ALL Indian citizens as long as they consistently post original video content in whichever content category their heart desires and once selected in the MX TakaTak Creator Fund, the creators will receive regular rewards for their content based on various performance criteria such as uniqueness of their content, authenticity, views, engagement, followers etc. What's even better is that a select few aspiring creators with ideas to make a social impact will receive a start-up fund to support their journey on the platform.
Reason #3  Download Videos To Watch Offline
How many times have you got onto a flight or for some reason gone out of coverage area, only to wish that you had something to watch to pass your time? Well, now with the feature of downloadable + snackable content, you can have all your favourite content creators videos ready to watch at a moment's notice even if you are offline. Entertainment all the time!
Reason #4 A Playground For Creators
With a vast bank of music and sounds, easy in-app editing, lots of filters and effects to choose from, the possibilities are truly endless for creators to play around and have fun, but also make a niche and a name for themselves. With sharing made easy, creators can share their creations with their friends on WhatsApp, Facebook and other social media platforms, quickly and easily, widening your audience in one shot. A huge plus is also the fact that the app also doesn't have any lag time which can get quite frustrating!
Reason #5 Language No Bar
Finally, a great positive is that MX TakaTak celebrates the diversity of our country by ensuring that the app doesn't only have content in one or two languages but a whole gamut of them. From Hindi, Telugu, Tamil and Kannada to Malayalam, Bengali, Gujarati, Marathi, Punjabi and English, it has it all!
For more information don't forget to follow MX TakaTak on Facebook, Twitter and Instagram.
This post is in partnership with MX TakaTak.