Whether you're rocking a full face of makeup or just sticking to the bare minimum adding a pop of colour to your lips can make a significant difference to your look. Especially so if you are lipstick obsessed! And while masks have become a permanent fixture for now, if you're anything like me you might have started to work lip products back into your makeup routine. But with the world finally returning to some semblance of normal again there's a temptation to make your makeup more fun and interesting. It could be the eyes, lips, cheeks or even appliques like gems on the face have been trending. Even more so if you're taking selfies for the gram or rocking it on a special occasion. In this case, why not explore the world of lip toppers to transform your usual shade of lipstick.
If you don't already know, lip toppers or lip coats can help you achieve a myriad of looks depending on what you're going for. Take a basic shade of lippie and transform your pout by adding mega shine, glitter or even holographic vibe with one swipe. Don't be afraid, these aren't your mother's old school metallics or glosses anymore. They can now change the shade of your original lip colour, alter the finish or simply make your pigments last longer. Have fun and express the different sides of you with a variety of show-stopping lip toppers.
Keep scrolling to check out our roundup of stunning lip coats to suit your mood:
1. NYX, Shine Loud High Shine Lip Colour
This dual-ended lipstick has slowly been going viral on social media since it's very recent launch globally. The magic of this product is how the product lasts for 16 hours despite its glossy finish and does not transfer at all! Available in a variety of shades this product works in 2 steps. First, you go on with a coat of the liquid lipstick base. Once dry, you go over it with the ultra-glossy & non-sticky top coat. Sounds like a recipe for horrible sticky disaster no? But actually is a comfortable and easy to apply the formula with the great colour payoff.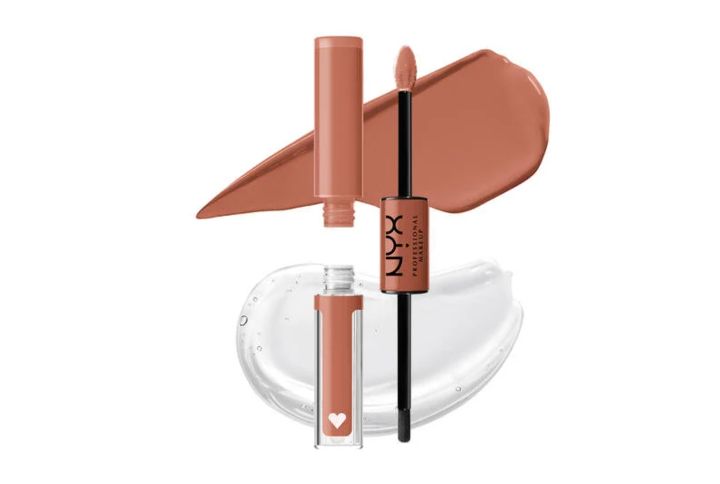 2. Charlotte Tilbury, Jewel Lips
If you're searching for sheer colour coverage and a fuller effect to the lips look no further. The jewel lips in Champagne Diamonds is a smooth lightweight texture that's nonsticky on the lips. While it does have a good dispersion of shimmer sparkles it doesn't sink into any lip lines and stays on for a few hours. A great option for those with dry lips looking to add a little oomph without it seeming like you have parched sandy lips.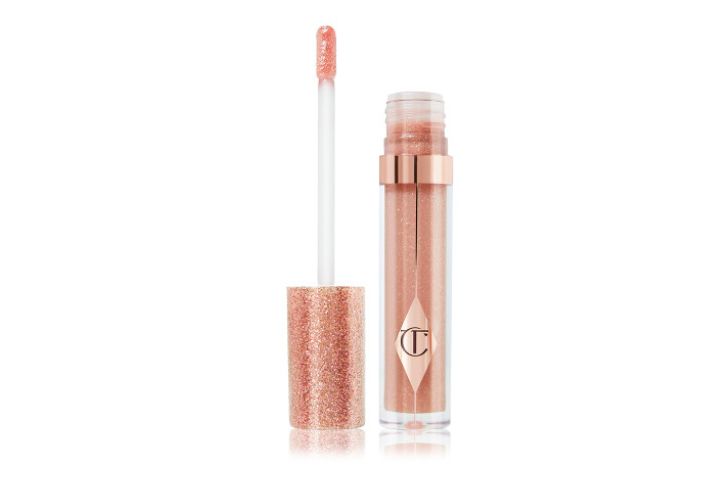 3. Anastasia Beverly Hills, Lip Gloss In Moon Jelly
While technically not designed to be a lip topper this shade from the ABH lip gloss range definitely works wonders like one. Moon Jelly is a sparkling diamond white shade with blue reflects that results in a lovely iridescent lavender finish. Wear this on top on your matte or cream lipsticks for a dreamy finish to your overall look.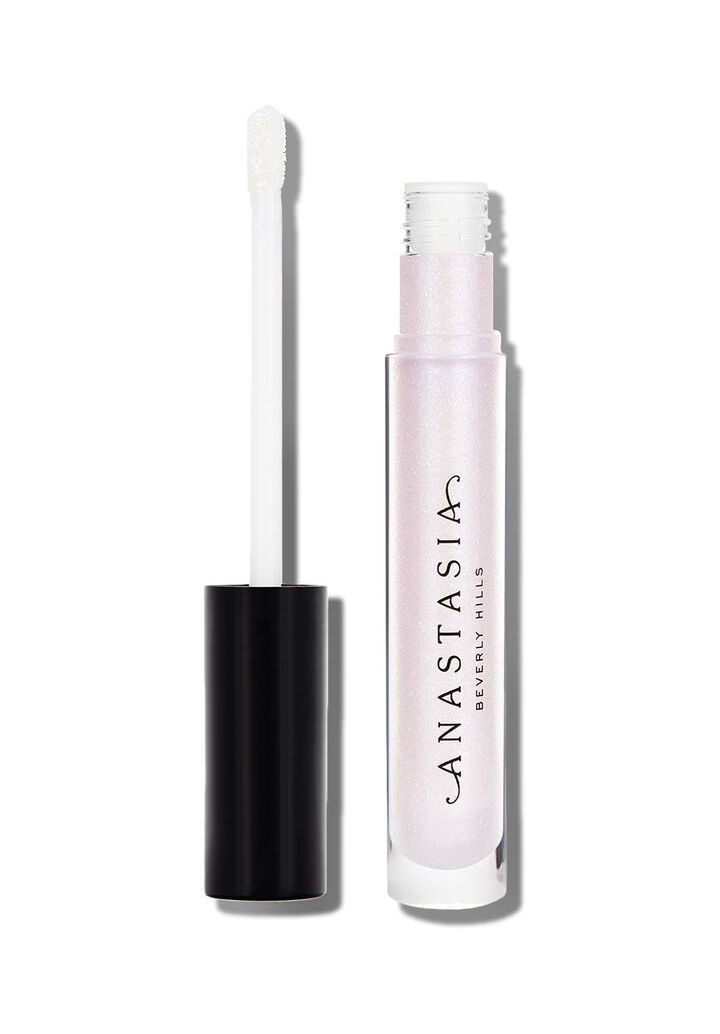 4. Kay Beauty, Metallic Lip Highlighter
The Kay Beauty lip topper takes your matte lipstick to metallic with its unique liquid to powder formula. Comfortable on the lips and enriched with Marula & Chamomile, it delivers intense hydration so your lips don't look or feel like sand. It comes in 6 universally flattering chrome colours but the more pink tones by far seem to be their most popular choice. You can totally create a striking day look or transform your lipstick to a chrome finish for the evening.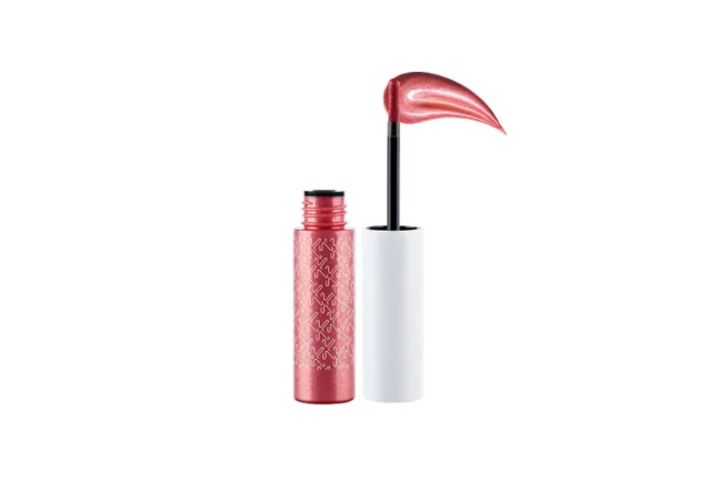 5. LA Girl, Holographic Gloss
You cant mention lip toppers and not include a holographic option. This LA Girl product coms in 4 prismatic shades, each distinct from the other that reflect light for a stunning finish. Moreover, the formula includes soothing moisturising ingredients like vitamin E and aloe to keep your lips looking soft and smooth. So whether you want mermaid vibes or looking for some everyday magic, there's a shade to suit your every mood.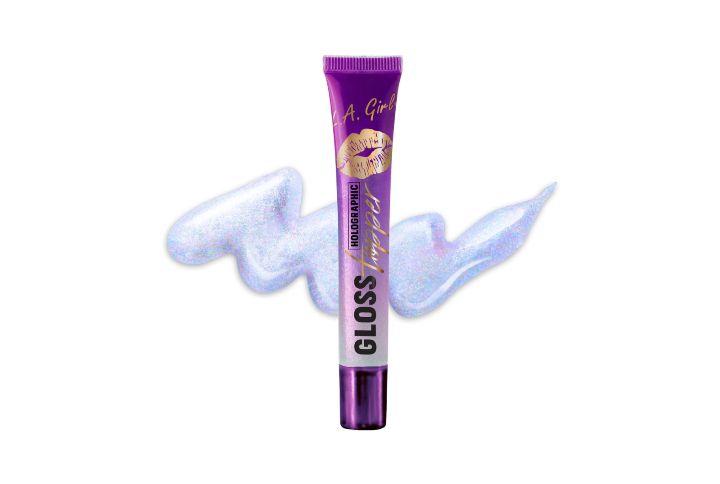 6. Huda Beauty, Lip Strobes
Now if you're truly all about the metallic shades, don't sleep on the Huda Beauty lip strobes. Packed with iridescent shimmer and duo-chrome pigments each shade delivers a flawless finish without any stickiness. The range includes shades that can be worn alone or layered with few semi-sheer shades and few full coverage tones. These deliver results described to be Instagram worthy yet depending on the colour, very wearable daily.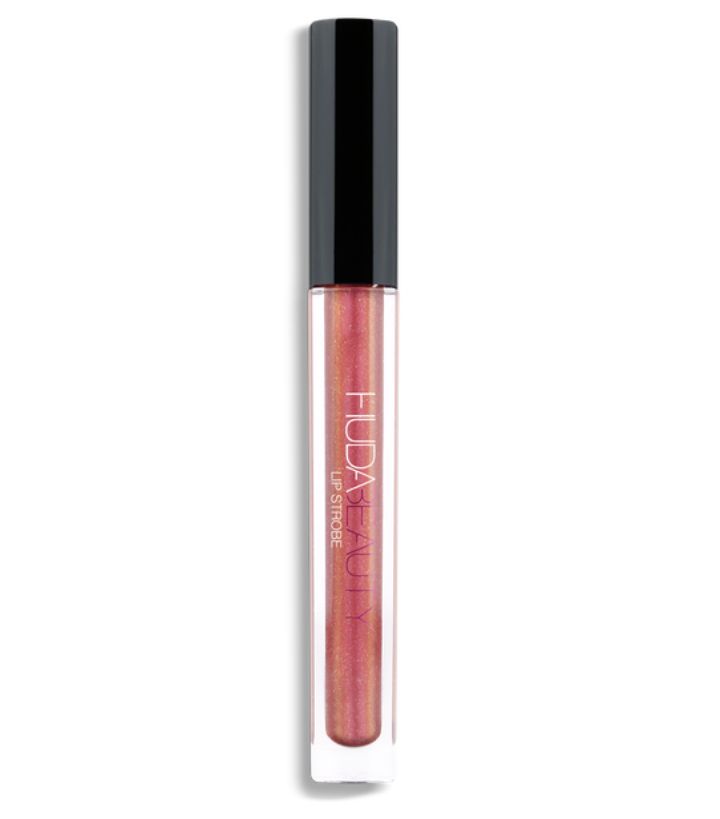 7. Lime Crime, Diamond Crushers Lip Topper
Want to add some drama to your look? These uber glitzy top coats will surely make your lips pop. Including a whole spectrum of colours, the product contains light-reflective shimmers that are heavy on the sparkle but feel like nothing on the lips. Go wild with purples blues and barbie pinks or opt for more subtle shine with nude lips. The options are endless.
Lip Toppers truly allow you to customize your look depending on how you choose to wear it. There's no stopping on how artistic you can get with the colourful wild tones and experiment by mixing different shades to create your own Frankenstein. Makeup is also all about having fun so let loose and let those creative juices flow!
Have you experimented with lip toppers before? Let us know in the comments below.
Follow @missmalinibeauty on Instagram for more updates.