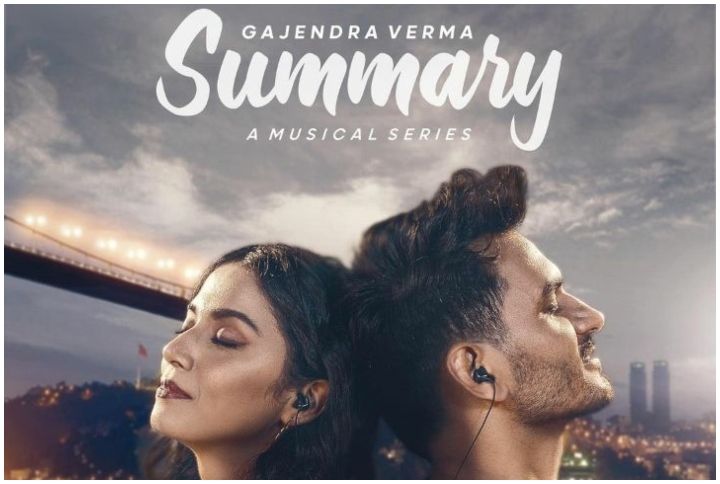 By now, ya'll must be aware of the fact that many influencers are coming up with music videos in various genres. We absolutely love them & are amazed to see how influencers have so much talent & forte in them. Speaking of music videos, the pop-singer Gajendra Verma recently posted on his Instagram about his new musical series titled 'Summary'. This series will include various songs that will release in the month of February. The trailer of the first song was released on YouTube and it also featured Manasi Moghe, Omur Orcun & Komeil Vaez. Tbh, the poster looked quite thrilling. Keep reading to find out all the deets!
Check it out:
Guess what?! February is here and so is his first song from the series. Gajendra has already started entertaining us with his first song, 'Mushkil Badi' which came out on the 1st of February & we're really looking forward to his other songs as well. We must tell you, his first track from the series is super catchy & romantic, which is perfect for the season of love! If you haven't heard it out yet then y'all must. I am sure you will get hooked to the song just like I did as it is all about love, romance & thriller.
About his musical series…
The music calendar has a total of 5 songs, the first being Mushkil Badi, the 2nd song will be out on 4th of Feb titled 'Kitna Maza Aayega', 'Ratjage' on 8th Feb, 'Pehla Pyaar' on 11th Feb & 'Aaj Phir Se' on Valentine's Day. This journey is indeed a romantic one, isn't it? We're really eager to hear all his tracks, I can totally see myself going on a long drive and blasting his awesome music! 😛
We are quite excited and can't wait any longer for all the songs to release. This month is surely gonna be a musical one and we are all set to start this melodious ride. We know Gajendra is going to nail all his music tracks. We wish him and his team all the best! Which track are you the most excited about? Tell us in comments below!
Also, don't forget to follow @missmalinitrending on Instagram to know more about your favourite influencers!