Byline by: Asha Prakasha
Denim is one trend that's never gone out of style ever since it entered the trend charts. Today, it bags the status of being a wardrobe staple and can be used as everyday-wear, work-wear, party-wear and more. Although a major chunk of 2020 pushed jeans to the sidelines, we did, even then, spot a few denim trends that gained prominence. Think cropped, baggy and ripped. In 2021, we've got a few fresher styles and a few old ones to experiment with. Keep scrolling for all the deets!
5 denim styles to stock up on for the upcoming spring season:
1. Boot-cut jeans
This stylish cut inspired from the '90s is a must-have in every girl's wardrobe. This classic style makes one look slick, taller and highly fashionable. Wear them with a pair of heels or as the name suggests, boots, and you're ready to rock and roll!
2. Frayed hems
The frayed edges of jeans or denim skirts instantly up the cool quotient of almost any look. They strike a balance between high fashion and street-style and can be styled in a myriad of ways for a host of events. Best part about this trend is that it can be achieved at home with an old pair of jeans or a skirt if you do not wish to invest in a new pair. This way, you're also trying your hand at up-cycling and taking your steps towards mindful consumption.
3. Baggy fit
Given that loungewear is big right now (for obvious reasons), baggy jeans have only gained more traction since 2020. And that popularity is not going anywhere even in 2021. After spending almost a year in sweats, making the switch to skinny jeans might not be as pleasing as sporting their baggy counterparts. There are multiple fits when it comes to baggy jeans. All you need to do is find your fit and style it as a snazzy at-home look, house party look or a casual everyday wear look.
4. '70s flared fit
The '70s-inspired flared jeans have been around for quite some time now and given the need for comfortable clothing in today's day, it comes as no surprise that they continue to be a hit trend! On days when you want to switch things up and go for a vintage vibe as opposed to something basic, reach out for a pair of flared jeans and style it with crop-tops, shirts, longline coats or blazers. Guaranteed you'll make a statement at whatever event it is you're attending!
5. Cargo styles
The saying goes, the more the merrier. So when denim pants come with utility pockets, there's only one thing to do—hit invest! Because don't we all, women, in particular, struggle with pocketless trousers? Not only do they exude a quirky street-style vibe, but they're also super comfortable and hella practical! This style may be getting more attention now but something tells us that the hype around it isn't going to fade out any time soon!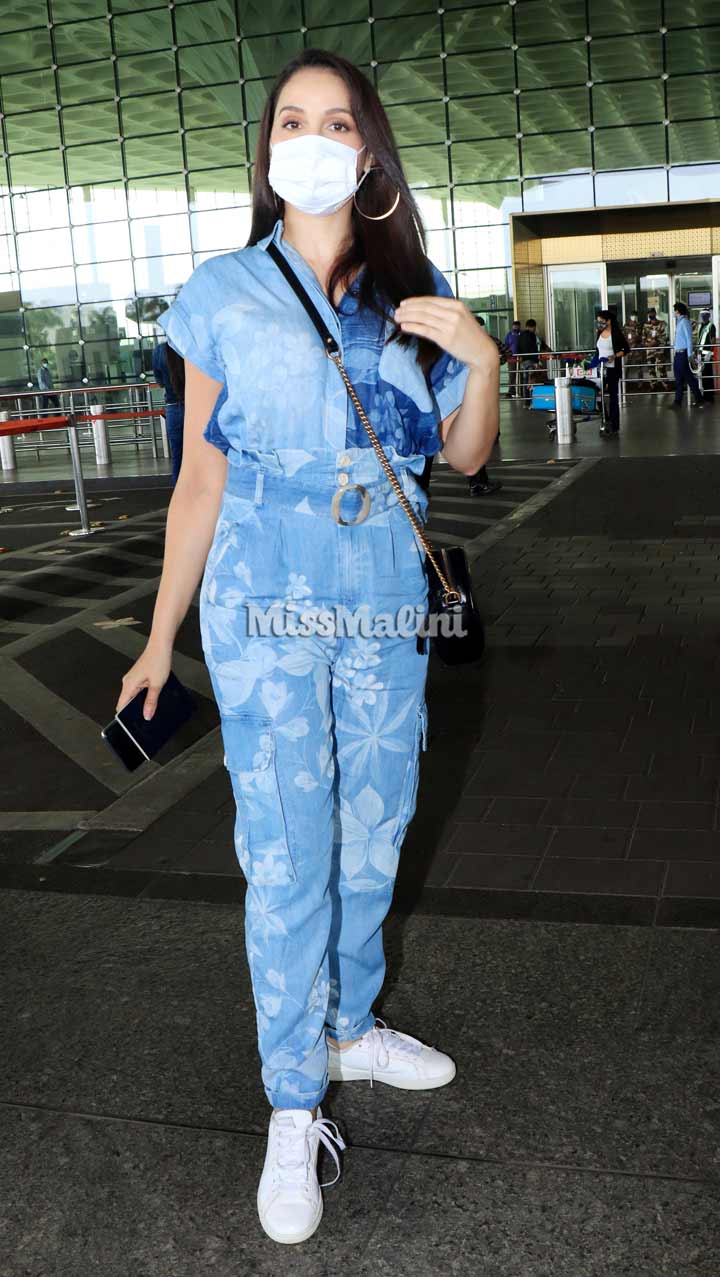 Which of these jeans do you see yourself wearing the most? Tell us in the comments below.
And follow @missmalinifashion on Instagram for more such updates!