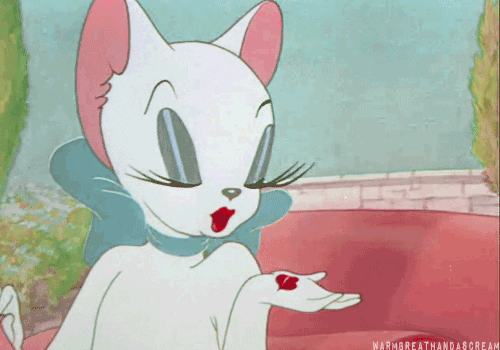 If you've been working from home for the last couple of months, it might seem like forever since you made an effort to get out of those sweatpants and fuss with your hair and makeup. But this weekend will give you the perfect opportunity to dust off that makeup bag since it's Valentine's Day. No, you don't have to be in an actual relationship to celebrate the holiday or even dress up for it. Whether you do have plans with your partner or are going to chill with your friends, in-person or virtually, take some time to shake things up. You may be a bit out of practice but you can definitely still have fun playing around with your looks even if you just want to upgrade your lip balm to a bright lip stain.
Regardless of how you're planning to spend the day, its time to celebrate love and capture the romantic spirit of the day with your beauty looks and a snazzy outfit. Yes, even if you're lowkey by yourself on the couch watching movies with a bottle of wine. After all, celebrating self-love is important, too! From soft glowy looks to bold lips, here's a quick roundup of gorgeous celebrity makeup looks to get you inspired. You'll surely find one to fit your aesthetic.
Keep scrolling to check out some dreamy Valentine's Day looks:
1. Deepika Padukone's Neon Eyeliner
Make your look more interesting with a statement neon pink liner. Perfectly in tune with Valentine's Day, all you need to do is to keep rest of the elements soft and subtle. Pair this peppy pink wing with muted lips, a little blush and natural brows.
2. Sonam Kapoor's Classic Red Lips
You really can't go wrong with classic red lips and a soft brown eye. I mean it's classic for a reason! It's one look that looks fantastic on everyone. Plus if you're having a digital date, just pair your crisp red bold lips with contoured cheekbones a little highlighter and you'll really pop on the screen. Just make sure you use a long-lasting formula that doesn't smear off easily.
3. Selena Gomez's Rosy Look
Fuss-free yet polished, this rosy peach makeup is honestly so pretty! Moreover, it's super easy to recreate. All you need is some blush that'll double up as eyeshadow and black eyeliner for those cat-eyes. Pair a similar hue on your lips to tie everything together and you're good to go.
4. Priyanka Chopra's Sparkly Two Toned Eyes
Perfect for a girls night out or even a night-in for Galentine's Day—amp up your style this weekend with a sparkly sultry look like Priyanka's. The colour palette may be a little unconventional for a day that's all about pinks and reds, but it's a sure-fire way of making a statement. Complete your look with a soft cool mauve lip stain to balance it out.
5. Rihanna's Hot Pink Lips
While pink for Valentine's isn't groundbreaking, I have to admit, I love the hot pink lips and soft eyes Patrick Ta did for Rihanna's appearance on a talk show. Lucky for us, he even recreated the look on his YouTube channel so you can follow it step by step. This one's a stunner and not for the faint-hearted.
6. Naomi Scott's '90s look
The Aladdin star's '90s brown/beige look is super on-trend right now. It's one that can flatter literally any skin tone. All you have to do is to select nudes and browns from your personal kit that work best for your skin tone.
7. Lilly Collin's Lilac Lids
Lilly's pastel look may be simple, but it packs a romantic punch just in time for springtime. Soft and dreamy; remember to define your crease before going in with a wash of lilac on the lids.
8. Lucy Hale's Punk Magenta Dream
If pink lips aren't your thing, make an impact with an intense glittery Fuschia pink eyeshadow, instead. Although it's a fashion week kinda look, it can definitely work for Valentine's Day, as well. Do like Lucy and stick to a gloss or lip balm so the eyes really pop!
Which of these looks are you most inspired to try this Valentine's Day? Tell us in the comments below.
P.S: Follow @missmalinifashion and @missmalinibeauty on Instagram for more updates.