Boyfriends and girlfriends come and go, but your girl-gang is forever and to cherish them we celebrate Galentine's Day. An entire day dedicated to your soulmates who have seen you through thick, thin, success, failure and also your emo-phase (don't even try to deny it). Personally, I always found celebrating Galentine's Day much more fun than it's counterpart. Whether you chose to have a sleepover, a spa-day, a wholesome dinner or even go for a walk around your neighbourhood, there's something special about it. However, nothing beats having a movie night with your girls. While you arrange for the chips, cake, wine and even some vodka, we've got the entertainment covered. We've compiled the ultimate Galentine's Day watch-list and included movies built on iconic, relatable and everlasting female friendships!
9 Movies That Make The Ultimate Galentine's Day Watch-list
1. Sex And The City
The top of our list has to be Sex and the City. This is the cult-favourite Galentine's day movie and rightfully so. Carrie, Charlotte, Miranda and Samantha are soulmates in every sense and they way they pick men apart and normalise talking about all things sex make the movie entertaining, hilarious and relatable.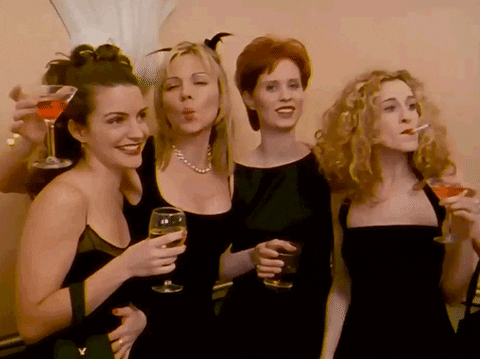 2. Bend It Like Beckham
Every 90's kid has grown up in awe of Bend It Like Beckham. There was a point where we all wanted to become professional soccer players and find a Juliette to our Jess. The way they fought rigid Indian mentalities in the name of freedom and feminism was iconic and makes it a must-watch movie for Galentine's day!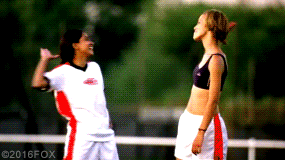 3. Veere Di Wedding
Popularly known as the Indian version of Sex and the City, Veere Di Wedding was pretty entertaining. Was it their unique friendship? Their enviable girls trip to Bali? The drool-worthy outfits? Or Kareena Kapoor Khan being her iconic self? Either way, it was a great movie that celebrated female friendships in the most relatable way possible!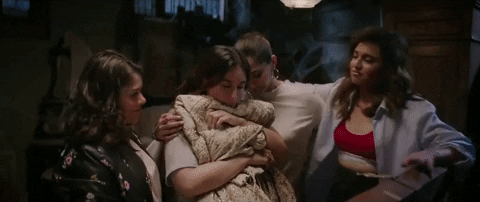 4. Queen
While Queen was not about female friendships, it surely gave us a great one. The dynamic duo of Lakshmi and Rani made us warm and gooey inside. Despite being stark opposites, they fit together perfectly. They always uplifted the other and made each other better versions of themselves. Plus they were hilarious! The burping scene in the taxi really has my heart! Lisa Haydon and Kangana Ranaut are essentials on the Galentine's Day movies list.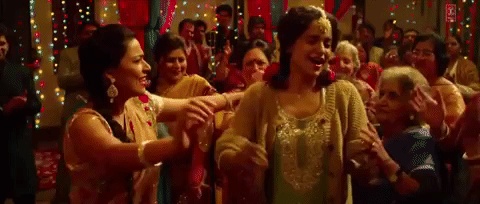 5. John Tucker Must Die
Also known as Luv Ka The End or Ladies VS Ricky Behl in India, John Tucker Must Die was a movie we spent our teenage years enjoying. Three wronged ex-girlfriends coming together to destroy the man that broke their heart in the most embarrassing way possible… what could be more perfect for Galentine's Day?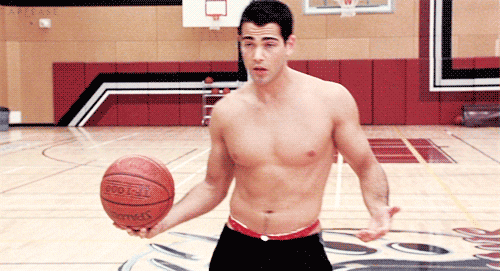 6. Mamma Mia
Here we go again! Meryl Streep, ABBA, James Bond and a beautiful Greek seaside coming together in one film is exactly what you need to watch with your Galentines. Mamma Mia is light-hearted, funny and emotional. It will make your gals laugh, cry and sing their hearts out, making your night one to remember. Personally, I strongly recommend making dirty martinis, wearing dungarees and getting a groove on while watching this!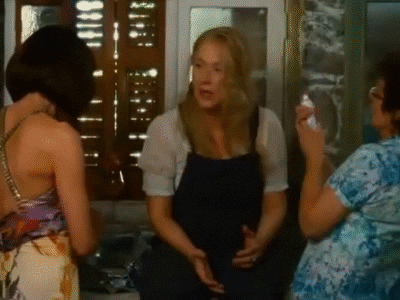 7. Charlie's Angels
An all female assassin/fighter/vigilante group? Oh yes! Charlie's Angels is iconic when it comes to strong female-led movies. Cameron Diaz, Lucy Liu and Drew Barrymore as bad-ass women fighting for justice and beating up sexist men is really all we need on our Galentine's Day movies list. This movie will inspire you to be fearless, bold and also work-out (a lot).
8. Sisterhood Of The Traveling Pants
We have all wanted to send a pair of jeans across international waters to our best friends while having unique summer experiences (basically meeting a cute Greek boy and falling in love with him). We have all lusted for a pair of pants that actually stands by "one size fits all" claim only to be really sad when we didn't find it. The Sisterhood Of The Traveling Pants is an oldie but goldie when it comes to movies that defined female friendships and had to be the one to conclude our Galentine's Day watchlist.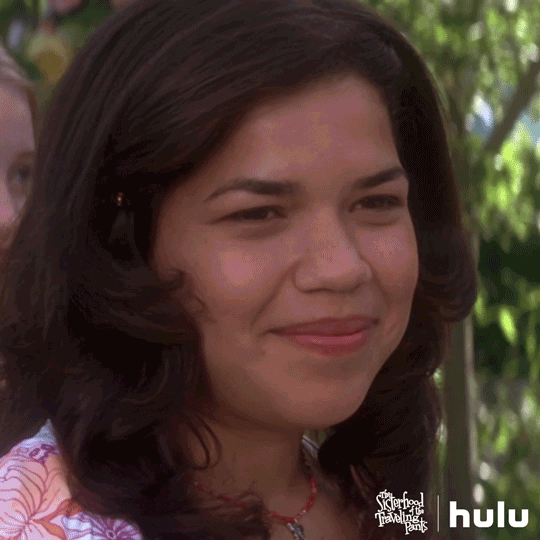 Did we miss a movie? Let us know in the comments below!
Join Girl Tribe by MissMalini on Facebook and Instagram to be a part of more fun conversations!