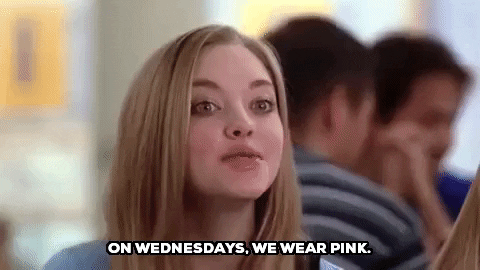 The beauty of pink is that it's a universally flattering colour. You can never really go wrong with almost any shade of pink. There's always a way to incorporate it into your beauty routine no matter your aesthetic or season or what time of the day it is. Pink makeup can strike the perfect balance of tradition and modern styles while adding a hint of sweetness to the face and keep it feeling fresh. For this very reason, it's always a been popular look that's been a go-to for many and why brands keep producing various pink-toned makeup. It's not a groundbreaking colour but it always works.
Whether you're a minimal makeup kind of gal or go all out with the glam there's plenty of ways to wear this colour. Swipe on some subtle blush or go bold with neons, choose what works for you best on your adventure. From magenta to dusty rose the possibilities are endless. So we've scoured Instagram to find some gorgeous pink makeup that looks great on every skin tone. You'll want to bookmark these ever so dreamy and enchanting looks for your next day out or special occasion, STAT!
Scroll below to check out our favourite IG-worthy pink makeup looks:
1. Smokey Eye
Pat McGrath really is the queen of makeup and this stunning dramatic fuchsia smoky eye is really meant to catch your attention. A blend of sparkly pinks and matte tones with a similarly toned highlighter and slicked-back hair really create a dazzling seductive look.
2. Soft Pastels
A recent makeup trend has been about blending your blush seamless into your eye makeup. This pink pastel on the eyes and cheeks is super soft yet effortless that lights up the whole face. Keep the lips more muted with a nude gloss top of the entire look and you have yourself a knockout makeup look that's easy on the eyes.
3. Hot Lips
Make a statement with a bold pink lip colour. The key here is to start off with the lips first then complete the rest of your makeup. This way you can decide whether you would like to keep other aspects more subtle or all-out bold or somewhere in-between.
4. Eye Art
'Tis the season to get creative. If you're staying home this weekend why not practice and flex your skills? Get inspired by this dreamy pink skies and cloud look that's super pretty and trendy at the moment. A look that's fun and totally IG worthy.
5. Inner Corner Eye Pop Of Colour
Shay Mitchell does double duty with her black and orange eyeliner layered on top of each other. However, that pop of hot pink in the inner corners creates a sunset like effect and brings the entire look together—simple yet very effective.
6. Rosy Dewy Cheeks
Pink doesn't have to be intense every time. Want to keep things more low-key or minimal? Focus on making your skin look great and apply a soft sweep of pink blush and highlight on high points of your face. Use more cream products for a fresh radiant dewy look perfect for the spring/summer season.
7. Pink Eyes & Red Lip
Pink and red are super underrated! We really don't understand why it doesn't get more love. It's an absolutely stunning combo that looks beautiful together. Apply a wash of pink shimmer on your eyes, tons of mascara and pair it with a strong red lip and watch the compliments rolling in.
8. Pink Neon Eyes
Don't be afraid of bright neons, they can be totally wearable—case in point with this neon eye. Just pair it with more subtle makeup on the rest of the face like a hydrated pink glossy lip to keep the look balanced.
9. Dramatic Graphic Cat Eye
We love a bold striking look that has heads turning. Go strong with a metallic winged eyeshadow for a dramatic effect. But keep things more muted by opting for a more mauve toned pink.
10. Pink Monochromatic
Monochrome looks are always a safe bet taking the guesswork out of the equation. When done well it's a super chic look that can save time in everyone's busy lives. Use the same shade or similar tone in the same colour family on eyes, lips and cheeks. Even better pick one multitasking stick product that can be used all over and can easily pop into your purse for any touchups during the day.
Which one of these pink makeup trends are you excited to try out first? Let me know in the comments below.
Follow @missmalinibeauty on Instagram for more updates.