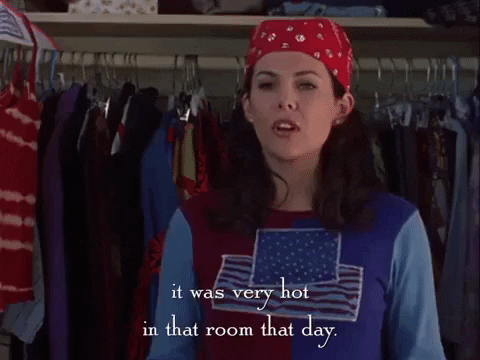 If you have skin that's more on the dry side you already know that applying your base products like foundation or concealer can be a huge struggle. Especially so if your skin is dehydrated and rough. The secret to getting that smooth base and glow up lies in a good primer. While your skincare might help sometimes it's not enough, that's where your hydrating primer comes into play. One popular ingredient to quench dry skin is hyaluronic acid. It's one of the best ways to boost hydration. HA is basically a moisture magnet that draws moisture from that air and deposits it onto your skin. Add in other nourishing ingredients and you've got yourself a recipe for success. The best primers offer other benefits to your complexion too like brightening, plumping up the skin and also reducing the look of fine lines or wrinkles.
Since all primers are not created equal, the key is in thinking of priming as the last step in your skincare before makeup rather than the first step of your makeup application.  Pay attention to the texture formula and what works best for you and your skin concerns. With so many options out there it can be super confusing. Moreover, it seems like every hydrating primer nowadays has hyaluronic acid or a variation of it—how's a gal supposed to pick the right one? Never fear, if you're like us and can't get enough of this special ingredient look no further. We've compiled a list of the best high-end and drugstore primers with HA. These primers will help your flawless makeup stay all day and boost your skins natural glow. Rock your makeup all day without worrying about any flaking or fading.
Keep reading to check out the best hydrating primers with hyaluronic acid:
1. Maybelline, Face Studio Master Prime in Hydrate + Smooth
This face studio primer boasts of a water-soluble base and ingredients that refine the look and feel of the skin. It's actually a lightweight lotion with a thick consistency that absorbs easily into the skin. The formula is just hydrating enough without being greasy or oily, merely softening and smoothing the skin. A great drugstore mainstay if you're on a budget.
2. Smashbox, Photo Finish Primerizer
A 2 in 1 combo, this primer works double duty as a moisturizer and face primer all in one. With Niacinamide to plump the skin and hyaluronic acid for long-lasting hydration, it's great for dryness, dull and uneven texture. It claims to deliver up to 24 hours of hydration and prevents your foundation from settling into any fine lines or pores. Plus it quickly absorbs into the skin and sets, creating the perfect silky base that also acts like a magnet to lock in makeup.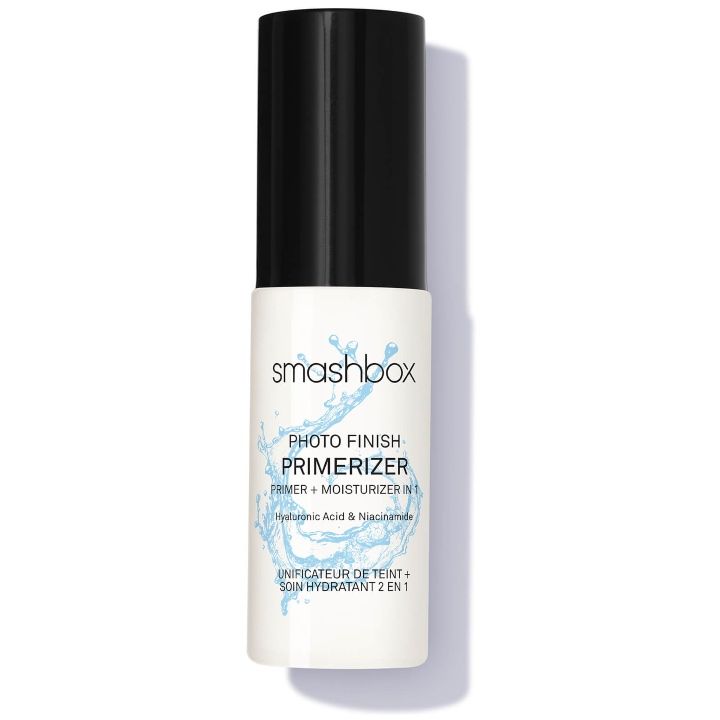 3. Colourpop, Pretty Fresh Hydrating Hyaluronic Acid Primer
With its two key ingredients including hyaluronic acid and coconut water to support hydration and skin softness, you can't go wrong with this primer. It refreshes the skin with its lightweight formula creating a smooth canvas. If you love a minimal fresh face, look no further, this is the perfect primer for you.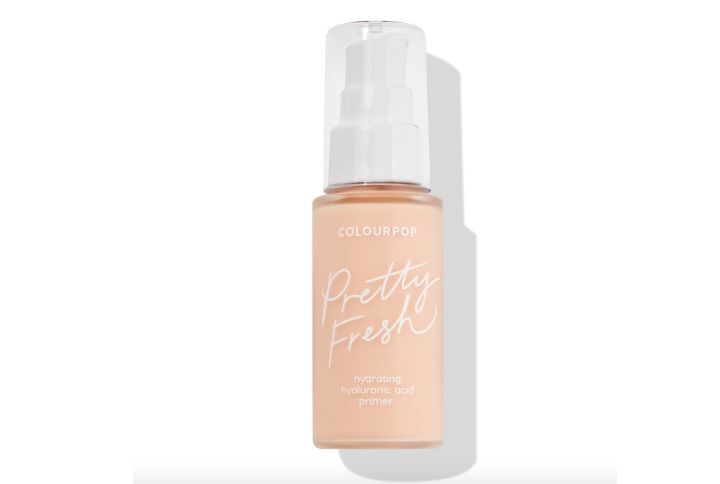 4. Laura Mercier, Pure Canvas Primer Hydrating
If you're struggling with dehydrated skin it can only make any fine lines and wrinkles you have look more prominent. The Laura Mercier primer works wonders if you're struggling with this issue. With its anti-ageing ingredients like antioxidants vitamins A, C, and E plus hyaluronic acid and glycerin, this formula works to plump the skin, fill in and soften any lines. Moreover, this popular industry beauty staple has a creamy gel texture that's so light it feels like nothing on the skin. Say goodbye cakey flakey makeup!
5. NYX, Hydra Touch Primer
Fused with Centella extract this primer provides nice light moisture to the skin that's perfect for most skin types. It's a water-based product that's cool and pleasantly refreshing to the touch that primes the skin while retaining its natural radiance. Get all-day hydration with this vegan formula that also extends the wear of your make. No greasiness here folks.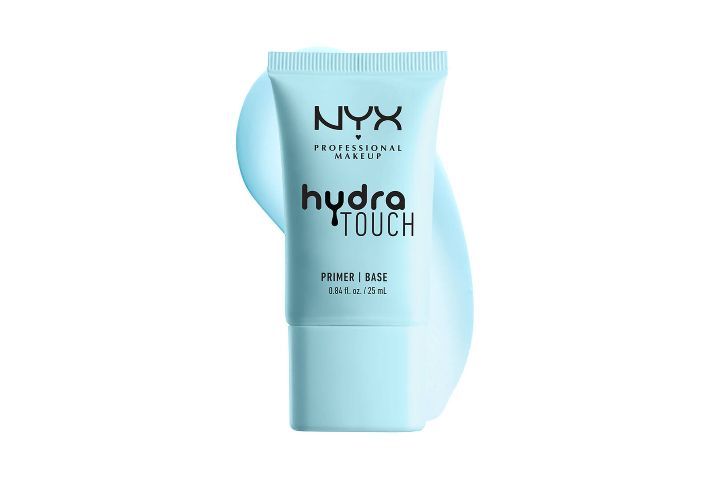 6. Becca Cosmetics, First Light Priming Filter Instant Complexion Refresh
We all love a product that multitasks. This Becca primer hydrates but also uses a lavender pearl complex to subtly colour correct the skin. It works to minimize any dullness, refreshes the skin and pumps up your glow below the surface of your makeup. Along with hyaluronic acid, it also contains nourishing vitamin E, which acts as a protective antioxidant. Don't sleep on this underrated product.
Have you tried any of these primers before? Let us know in the comments below.
Follow @missmalinibeauty on Instagram for more updates.