Ever since co-ord sets entered the trend charts, they've only been getting popular and garnering more and more love. Is there anyone, really, that can say no to a co-ordinated set? Whether it's a printed combo or a solid-hued set? The plethora of styles that this sartorial pairing is available in makes it appropriate for a host of events. From formal gatherings to parties to even lounging-in, there's a set for every taste and occasion. Harnessing the power of a good co-ord set and the impact it leaves, is Nushrat Bharucha, who was recently photographed in the city, getting dinner with her friends, in a look that'll make for a statement-making Valentine's Day outfit. Get a better peek, below.
Nushrat Bharucha's outfit strikes a balance between fun, flirty and formal:
For a night out in the city, Nushrat decked up in a baby pink co-ordinated set that came with a cropped, sweetheart-necked bustier blouse and high-waisted shorts. The outfit featured tweed texture and zipper and button detailing, and had a distressed finish. The actor layered it with a pristine white blazer to complete the look, subsequently elevating the sexy allure of her look. A pair of ivory platform heels were the perfect choice of footwear to tie the look together, that threw more focus on her toned legs. Pearl earrings, a chunky ring and a white box bag adorned with gold studs served as her accessories for the night.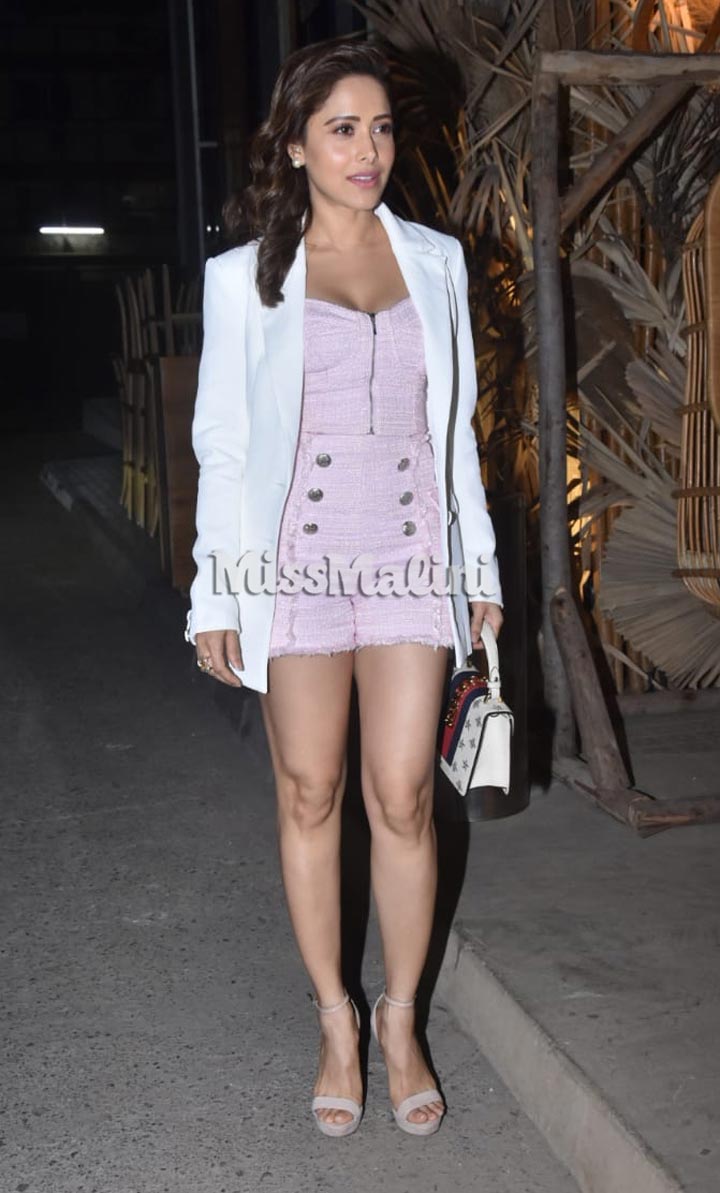 For her hair and makeup, Nushrat accentuated her eyes with a generous dose of kohl, eyeliner and mascara with hints of pink on the crease. Flushed cheeks, highlighted cheekbones and a mauve lip stain complemented the colours of her outfit. For her mane, the actor went for soft curls that grazed her shoulders in a voluminous side-parting.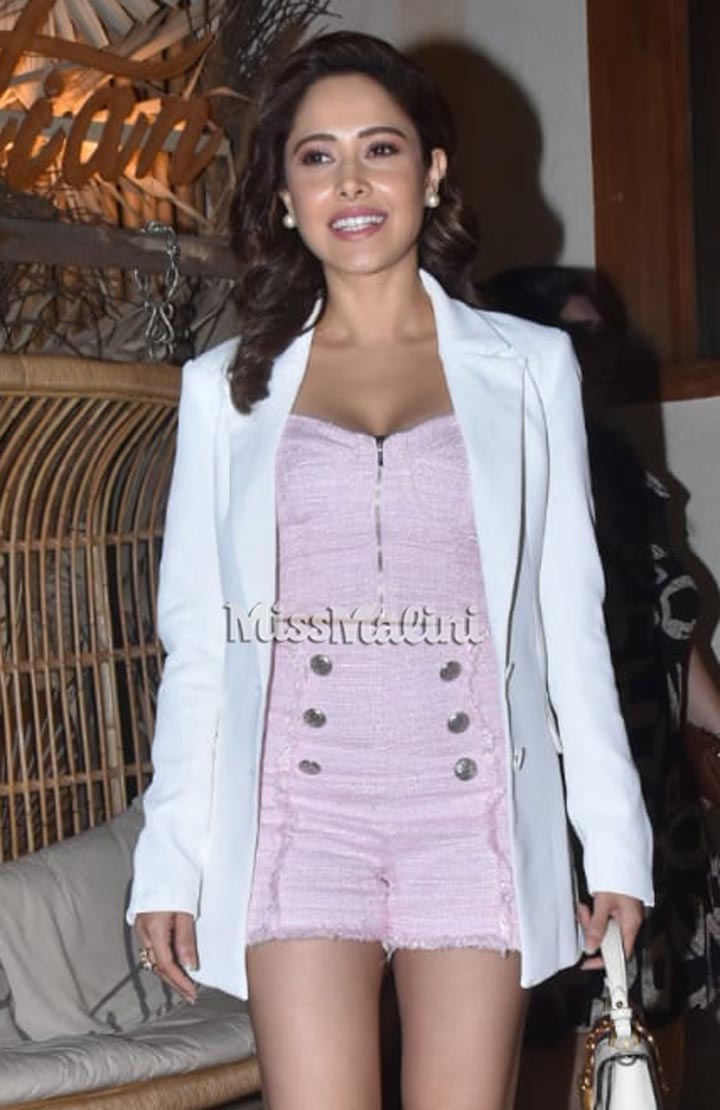 Doesn't Nushrat look absolutely stunning in this outfit? Tell us your thoughts in the comments below.
And don't forget to follow @missmalinifashion on Instagram to never miss a style tip!