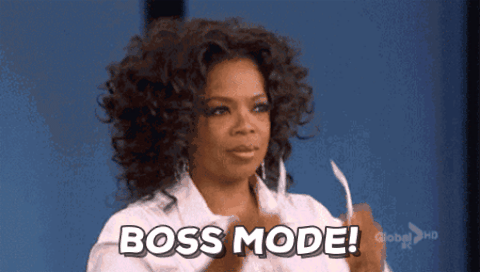 It has been said time and time over, that the future is female, well we're right here in 2021 and I seem to think that the present currently has been female. To celebrate the women of today, this International Women's Day, we're taking a look at some of our favourite fashion and beauty brands that are founded, owned and run by women. The women at the helm of these brands have not only defined beauty and fashion trends and industries but have created their legacy that will soon follow for generations over all over the world. Scroll below to find a few of our beloved fashion and beauty brands that are female-owned…
1. Haati Chai
A luxury heirloom fine jewellery brand designed in Los Angeles started and owned by Stella Simona—a half Bangladeshi and American who was so inspired by a woman's beauty and form, that she wanted her designs to incorporate hints of East meets West, in a way that pays homage to the past. In her word, "The Haati Chai woman is the epitome of a muse. To her, a woman is most beautiful when she is comfortable in her own skin."
2. Ouai
Creating a luxury haircare brand that's affordable and so easy to use is something that celebrity hairstylist, Jen Atkin knew she wanted to do from the very beginning. Jen's created a brand that not only every hairstylist, beauty-lover and regular girl next door will find easy and effective when using, she also set the brand's tonality, personality and packaging to be so unique, that it then features in every girl's bathroom #shelfie!
3. Kiro
An Indian colour cosmetics brand that 100% Vegan, toxin and cruelty-free, founded by Vasundhara Patni. The goal is to make clean makeup that creates high impact, is affordable, mindful, indulgent and most of all, curated for all skin tones, textures and types.
4. Glossier
Founder and CEO, Emily Weiss conceptualised and created a brand that's become iconic for its distinct packaging as well as the quality of its products… Beauty-lovers everywhere want to get their hands on this brand and the overall no-makeup makeup look which immediately takes one to the "cool-girl" status.
5. Misho Designs
Creating a successful jewellery brand might be easy, but creating designs that makes using your daily tech so much more convenient and easy, now that's genius! Created by Suhani Parekh, Misho's aesthetic features handcrafted, modern architecture jewellery that's elegant, functional and makes for a great style statement.
6. Kuva Botanicals
All-natural, handcrafted, low-waste, earth-friendly skincare made in the villages of Goa by Ayesha Madgavkar. With their soaps void of any synthetic fragrance, their scents come entirely from natural essential oils that are perfect for people with sensitive skin and babies.
7. ASA Beauty
Co-founders, Sukriti and Asha Jindal Khaitan created a green, clean beauty brand that's most importantly sustainable and refillable. In an effort to reduce wasteful packaging especially when it comes to beauty products, this brand has made the effort and successfully helped bring about purposeful beauty.
8. Ranavat
When Michelle Ranavat started, Ranavat, she had a Bachelors and Masters of Science degree, which was the backbone of how the Ayurvedic-skincare brand was built. Featured internationally in Vogue, Allure, Byrdie, ELLE, Marie Claire, BAZAAR, POPSUGAR, NY Times, Business Insider and so many more, this brand has captivated many with a clean, yet luxurious beauty approach stemming from ancient Indian culture and practices.
9. Huda Beauty

Since 2013, Beauty influencer, makeup artist, Huda Kattan has consistently continued to run her empire in a way that celebrates women, and gives them want they want! From makeup to fragrance and skincare, there's nothing Huda Beauty hasn't done to grow astronomically. All thanks to Kattan's drive for creating products that relate to women all over the world and helping them realise their true, beautiful selves with or without makeup.
10. SKIMS
Started by everyone's favourite fashionista and trendsetter, Kim Kardashian West wanted to find herself a shape-wear item that fit perfectly and matched her colour. For every woman who wants to feel confident and comfortable when it came to her underwear, loungewear and shape-wear.
11. Summer Fridays
From bloggers to founders of Summer Fridays, Marianna Hewitt and Lauren Gores Ireland created a brand that influencers and content creators can't seem to stop talking about. Praised not only for their now-iconic Jet Lag Mask, but the brand has also become a favourite of beauty-lovers everywhere, especially when creating the perfect Instagram flat lay.
12. Fenty
Rihanna upended the beauty industry and beauty standards all over with the launch of Fenty Beauty. What set the brand apart was that no other brand offered up such a wide range of foundation shades. She not only catered to the fairest through the deepest of skin tones; she paid close attention to how undertones actually look on each side of the spectrum.
13. Megababe
Megababe founder Katie Sturino brought to the table something no one has in a while… Taking about the real "embarrassing stuff" like boob sweat, thigh chafes and more, she created a personal care brand that's straightforward and fun, and with really cute packaging!
14. Ras Luxury Oils
This 100% natural and organic brand started by Shubhika Jain is an amalgamation of wellness aligned with the powers of aromatherapy. Shubhika's inspiration came from creating her own beauty concoctions with handpicked flowers, herbs and other natural ingredients.
15. Beautyblender
The OG's of beauty blender! What is now a part of everyone's makeup routine and even though many may not know where the beauty blender came from, well it's because of the original Beautyblender that was founded by Rea Ann. Today we're so used to calling any and every egg-shaped sponge a beauty blender when in actuality this fuchsia pink blender was carefully created to simplify makeup (specifically liquids like foundation) application.
16. Briogeo
Nancy Twine left her position at Goldman​ ​Sachs to then continue on to being the founder of a brand that specialised in hair—from the texture-specific product ranges that target major hair concerns like frizz, colour, curls, and scalp health and to help simplify the whole haircare industry.
17. Paula's Choice
Having worked in the beauty industry for more than 25 years, Paula Begoun is the founder of skincare brand Paula's Choice, but she's also known to be the "The Cosmetics Cop". What their brand embraces is effective skincare! Their products don't just include all-natural ingredients (as the beauty world now has come to be) but careful thought and ingredients go into each product to improve one's skin.
18. Tinted
Started by beauty blogger and lover, Deepica Mutyala, Tinted celebrates multicultural beauty. It's clean, vegan and cruelty-free and most importantly inclusive!
19. Glow Recipe
Being a beauty company that started on Shark Tank, Glow Recipe founders, Sarah Lee and Christine Chang have to change the way we now view and use K-beauty. Their fun, bubbly aesthetic and colourful marketing has allowed them to make K-beauty really accessible to a wide audience.
20. Paio Shoes
Founded in 2013 by Shweta Nimkar, Paio Shoes is a cruelty-free, sustainable brand and is PETA-certified. The brand's agenda was to create a shoe brand that's conscious, fashionable and oh-so-comfortable! Their designs have also been spotted on the LFW runway having collaborated with designers such as Whimsical by Shica, Siddhartha Bansal and Rajdeep Ranawat!
21. Wicker Weaves
Co-founders, Tanvi Shah Jain and Niyati Shah design bags that are, handmade, vegan, cruelty-free, yet on-trend and appealing to millennials all over the world. They've tapped into the basket bag trend and incorporate rattan and faux leather within their trendy designs.
Follow @missmalinifashion and @missmalinibeauty on Instagram for more updates.