It's a well-known fact that our eyebrows have the power to make or break the face. If eyes are the window to the soul then eyebrows are the curtains that frame them. Thankfully we said goodbye to skinny brows years ago— they really weren't doing us any favours! Now it's all about the bold and brushed up brows and recently more fluffy versions have been upfront. This was ushered in by the soap brows trend which isn't a brand new discovery either but is still making an impact known. You've probably seen that hack all around Instagram where you get a brushed, slicked-up look, reminiscent of laminated brows.
But in trying to achieve that gravity-defying fluffy look sometimes a brow gel just doesn't cut it.  Because our hairs naturally grow in multiple directions and do not sit straight up it can be troublesome to get them to stick to one direction. Here's where a good brow wax comes to the rescue! Of course, you could use the glycerin-heavy bar soaps as the original hack describes to create a gel but it can be a messy or annoying process and can leave a white residue as soaps do. Moreso no one wants to feel like they have a sticky gob of product on your eyebrows. Thankfully inspired by this, more brands have come out with eyebrow grooming products that are way better than the average eyebrow gel or soap bar. So upgrade your routine with our roundup of amazing eyebrow waxes that will hold those fluffy hairs in place
Keep reading to discover the best eyebrow wax products that will not budge:
1. NYX, The Brow Glue Instant Brow Styler
So we know this product isn't actually a wax but this newer product from NYX is so much stronger than the usual gels we had to give it a special mention. It has a teeny tiny brush with a transparent formula that delivers great hold and creates fluffy results. If you're looking for a quick convenient method compared to using wax this one works a treat. Best part? The hold lasts all day and it has a more affordable price point. So whether you just want to set your unruly eyebrows or do a laminated look, you gotta give this a shot.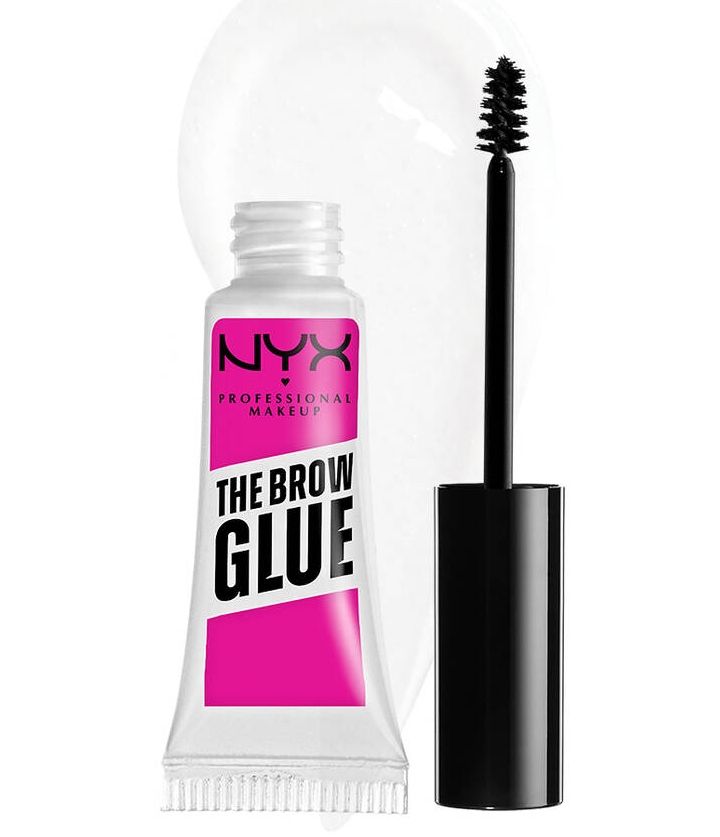 2. ELF Cosmetics, Shape & Stay Wax Pencil
If you don't do much with your brows or hate spending too much time on them this waxy pencil is perfect for you. It keeps even the most unruly hairs in place without flaking throughout the day or adding any bulk or heaviness on the brows. All you got to do is run the pencil across a few time to coat the hairs then shape them in place with a spoolie brush. You can use it by itself or use it on top of brow gel for a stronger hold.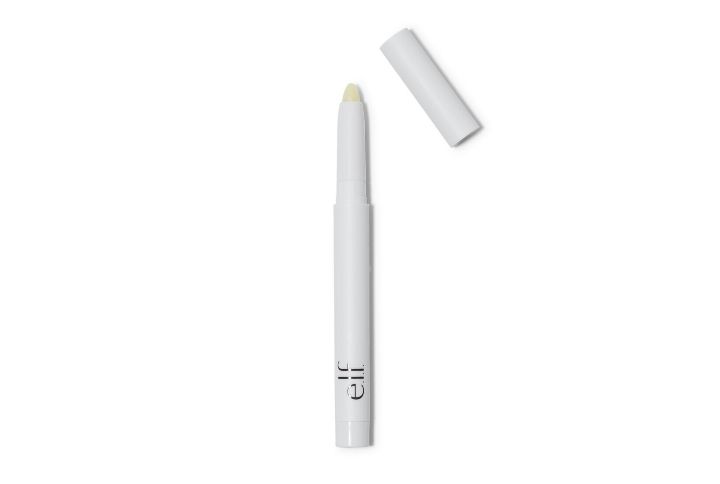 3. Anastasia Beverly Hills, Brow Freeze Clear Brow Wax
Achieving feathered eyebrows has never easier with ABH's newest addition. The Brow Freeze is a clear formula that seems to be like a gel and wax hybrid. It comes in a small but decent sized jar and provides an easy to apply, mess-free experience. The styling wax lifts tames and sculpts every hair in place with long-lasting extreme hold all day. A little goes a long way with this product so use a light hand to layer it and achieve your desired effect.
4. Patrick Ta, Major Brow Shaping Wax
Celebrity MUA Patrick Ta literally created this product as a result of the soap brows trend so you really can't go wrong with this pick. Albeit a more pricey option on our list, it has gorgeous packaging and has an amazing formula that delivers fantastic hold. Way better than your standard Pears soap. It comes in a clear or tinted shade that tames even the most stubborn of brows for that perfectly pushed up feathered, full look. While it's quite strong it's never stiff or crunchy like many other heavy products have a tendency to be.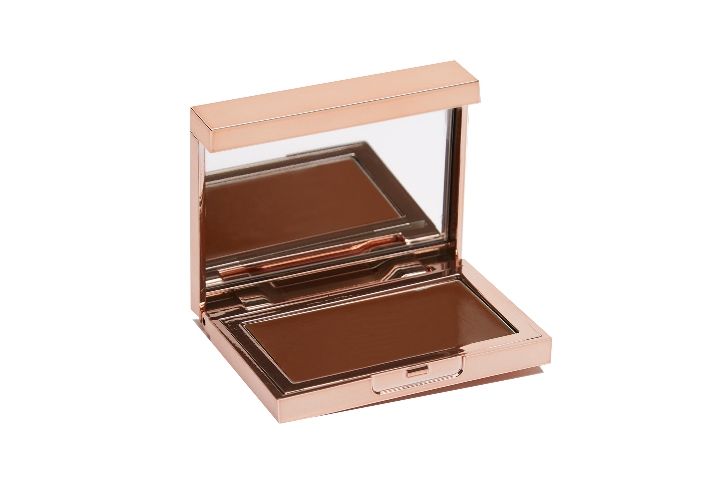 5. Revolution Beauty, Soap Styler
A great alternative to some more pricer eyebrow waxes, this compact comes with a portable brow brush and mirror perfect for on the go brow taming. As the name implies it was of course inspired and designed specifically for soap and laminated brow looks. A close dupe to the Patrick Ta shaper, this dedicated brow-safe soap grips every single hair in place and keeps them looking full and fluffy.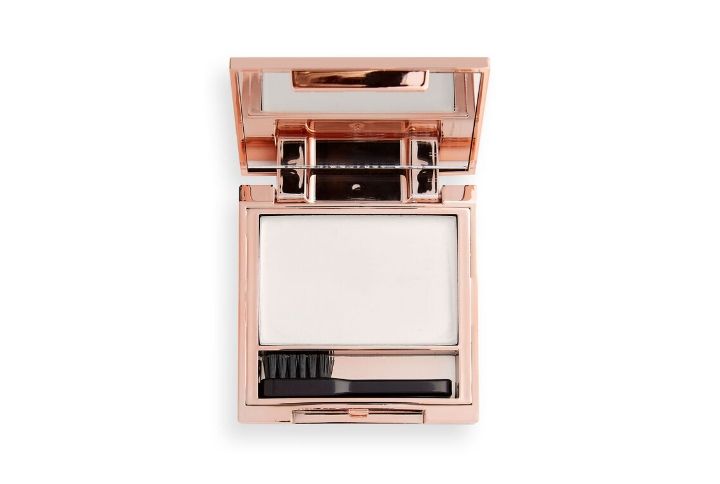 6. Fenty Beauty, Brow MVP Sculpting Wax Pencil & Styler
This dual-ended colourless wax pencil comes with the product on one end and a small dense styling brush on the other. This built-in brush assists in pushing the wax into the hair while defining the brow hair effortlessly. Plus the tip of wax is at a slight angle which helps in shaping the brows for a range of styles. Moreover, the formula boasts of being sweat and water-resistant but is never greasy or crunchy, making it a super convenient format if you want your brows done quickly. Works best after filling in your brows with a pomade or eyebrow pencil.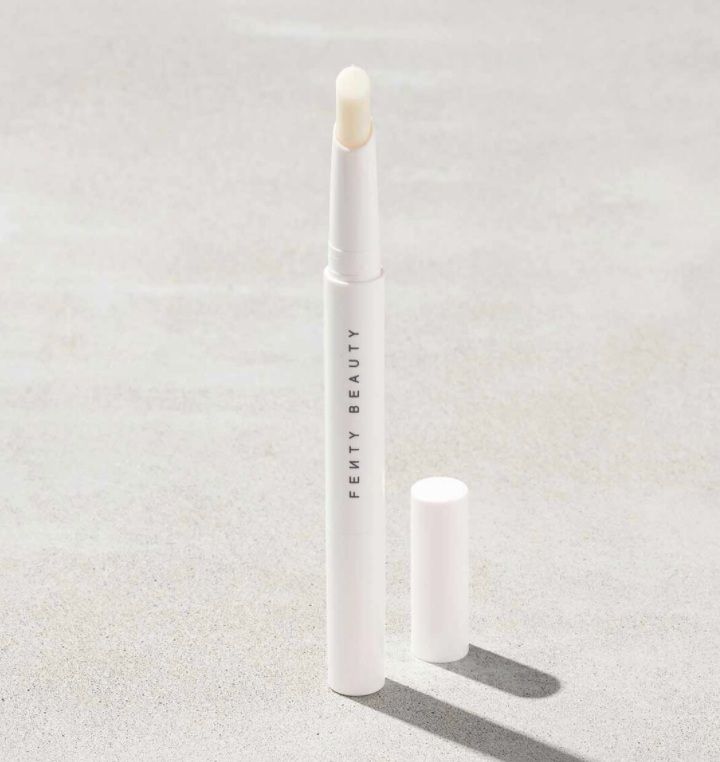 What do you think of the fluffy brow trend? Do you like using eyebrow waxes or gel-based products? Let us know in the comments below.
Follow @missmalinibeauty on Instagram for more updates.