Lately, I've realised the importance of eating healthy, thanks to the pandemic! While I still struggle to include more veggies in my meals, it's the recipes by Vidhi Doshi that really help me find the perfect mix between healthy and tasty. And so, when I saw her make this Asian-inspired cauliflower on her Instagram handle @ramenhairedgirl, I knew I had to try this recipe out for myself and share it with you guys! So, if you're drooling at the above image of her Asian-inspired cauliflower and cannot wait to make it for yourself and your fam, then scroll down to check out the detailed recipe with step by step images.
What You'll Need
For The Sauce
1 tbsp minced ginger
4 spring onions (spring onion whites and greens)
2 tbsp sesame oil
1 1/2 tbsp rice vinegar
1 1/2 tbsp hoisin sauce
1 tbsp brown sugar
For The Cauliflower
1 large cauliflower, cut into florets
1/2 cup cornstarch
3/4 plain flour
1 tsp each garlic and onion powder
Salt pepper
3/4 tsp baking powder
Here's How You Can Put It All Together
Step 1: Heat the garlic, ginger, spring onions and birds eye chillies and sauté it in sesame oil.
Step 2: Now add the rice vinegar, dark soy sauce, hoisin sauce, brown sugar to it.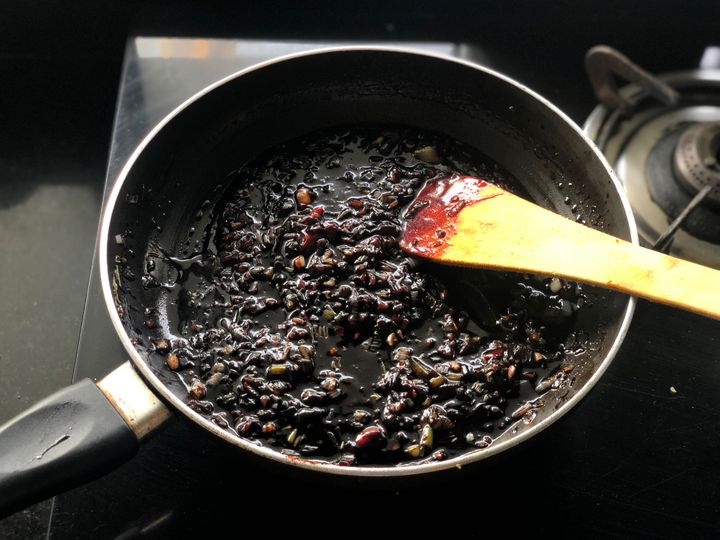 Step 3: Mix the cornflour with 1/2 to 3/4 cup water till no lumps remain and add it to the sauce and simmer till thick.
Step 4: Now, cut 1 large cauliflower into florets and 2 bell peppers into pieces.
Step 5: Mix together cornstarch and plain flour and add the garlic and onion powder, salt pepper and baking powder to the mix.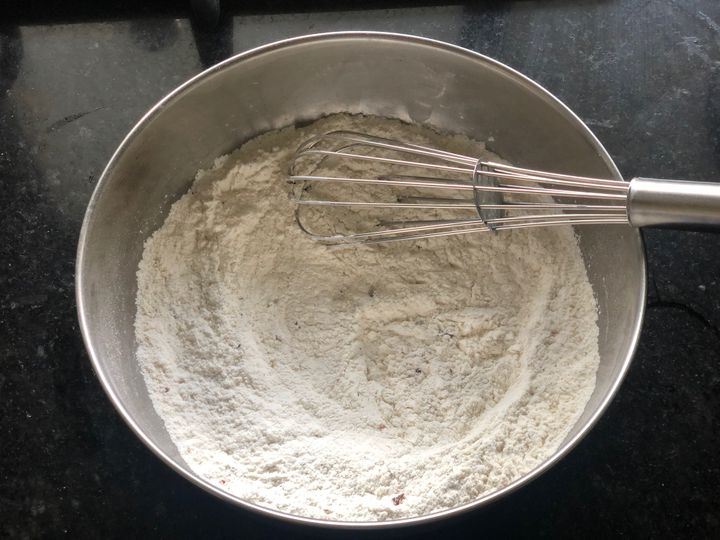 Step 6: Proceed to add almost 1 cup ice-cold water (helps in crisping) to the mix, a little at a time. Deep fry the cauliflower and peppers on a medium-high flame till brown and crispy!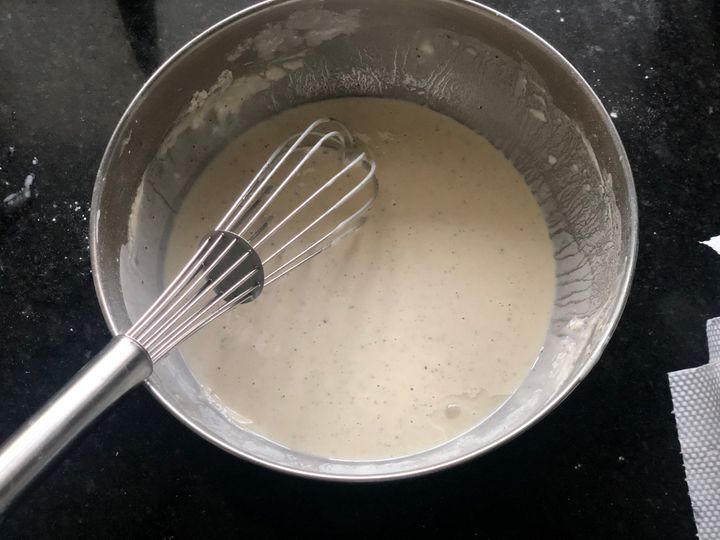 Step 6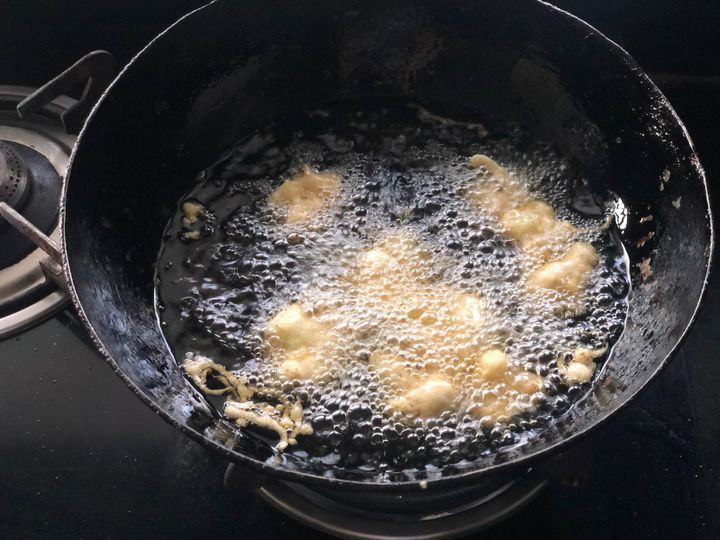 Step 6
Step 7: Mix in right before serving. Garnish with spring onion and sesame seeds. Enjoy hot!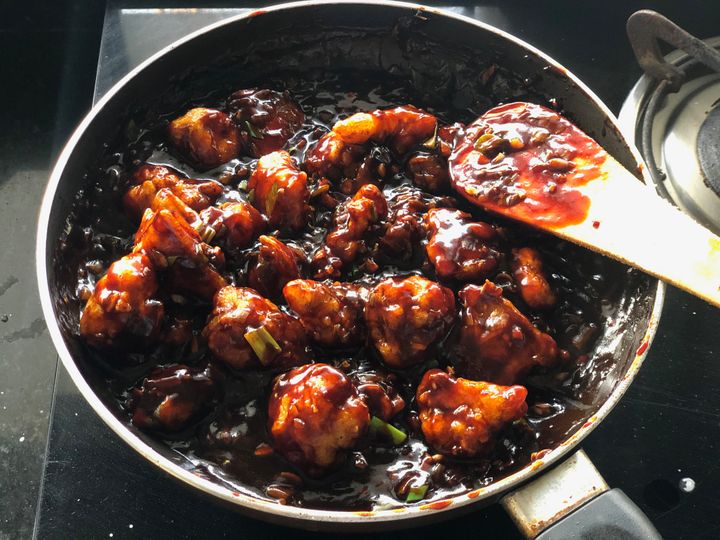 Step 7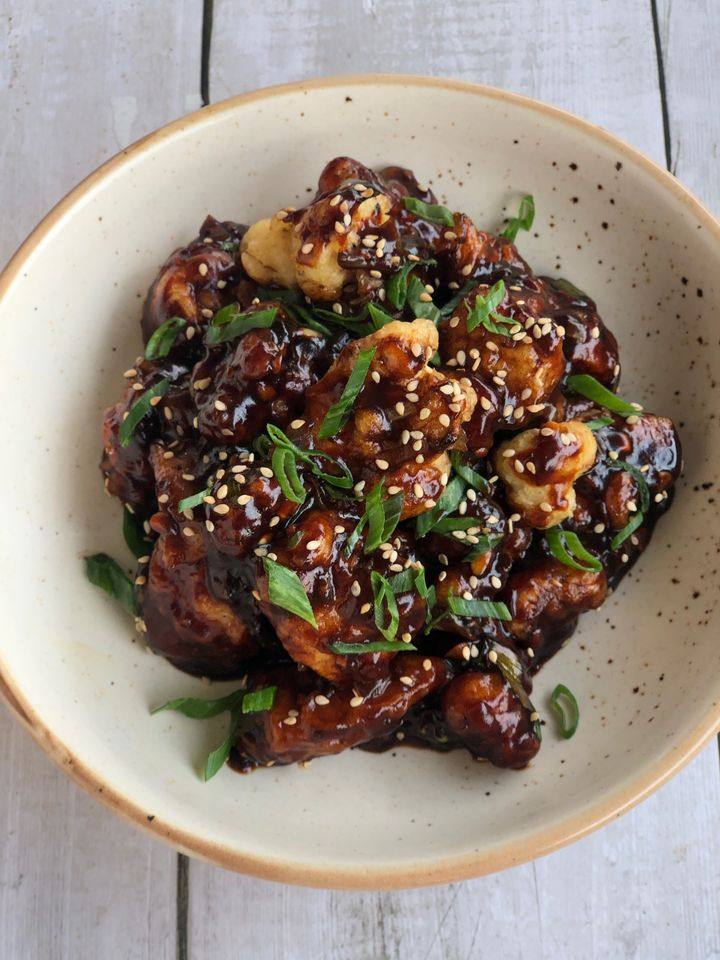 Pro tip: Add more water to the sauce if it thickens too much.
I think this Asian-inspire cauliflower recipe is going to be my 2021 lockdown favourite recipe! If you too try this recipe out then don't forget to let us know in the comments below how it turned out to be.