Kriti Sanon's off-duty style heavily revolves around cool athleisure separates. Sometimes she gives the clothing style a feminine spin and sometimes keeps it sporty. But all in all, always manages to nail the look and in the process, drops a variety of outfit ideas and inspiration. One of her latest airport looks falls in a similar category—quirky, cool and comfortable. Kriti is not one to play safe, basic or boring so naturally, even something like a solid-coloured sweat set would come with some kind of quirk, something that she wore for her flight back to Mumbai over the weekend. Sure, you've already guessed the special feature of her look thanks to the picture above, but ahead, we delve deeper into her eye-catching airport look.
Dare to colour-block like Kriti Sanon did in her latest look?
To keep things cosy yet stylish, the actor picked a pastel, triple-toned coordinated set from Nike. Her hoodie came with a lilac body, a mint green sleeve and a white one and a pistachio hood. Her pants were dual-toned, mint green and lilac. The whole play of colours is quite cool, don't you think? To go with the outfit, Kriti chose a silky white facemask with a lacy finish. A rosegold chain attached to it added shine to the look. White high-top sneakers were the perfect choice of accessory to complete the look with.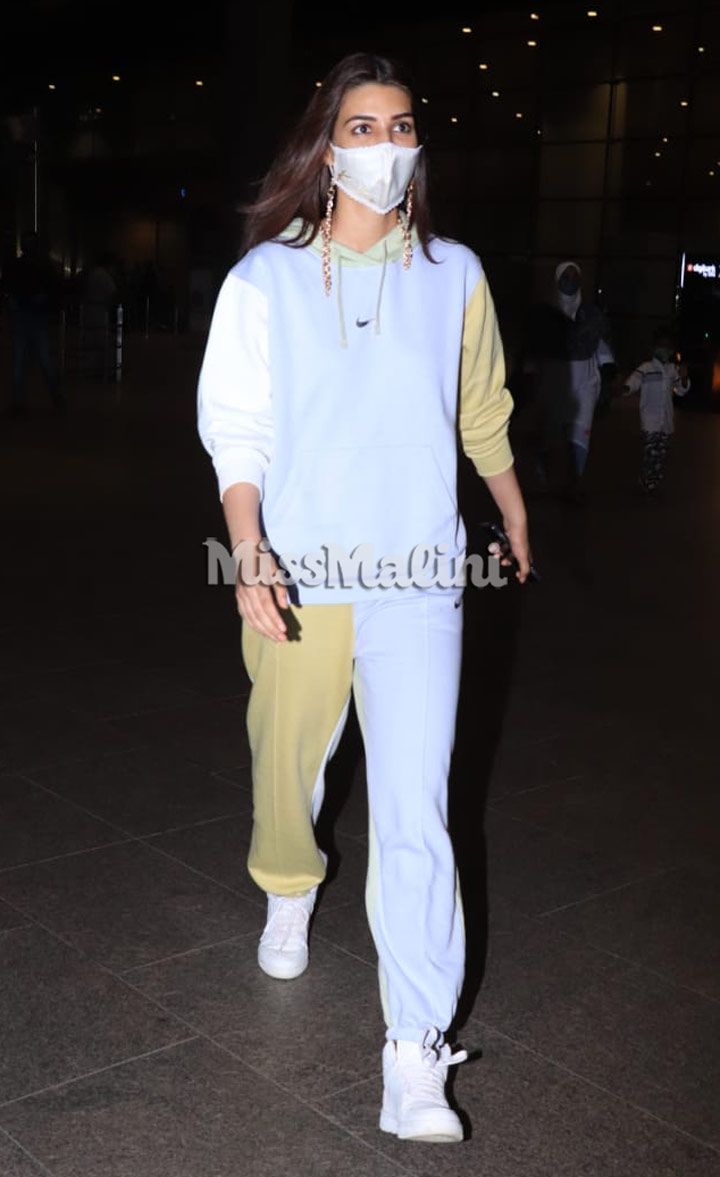 Beauty wise, Kriti went for her signature, centre-parted hairdo. Filled-in brows with kohl-rimmed eyes was her makeup from the nose and above.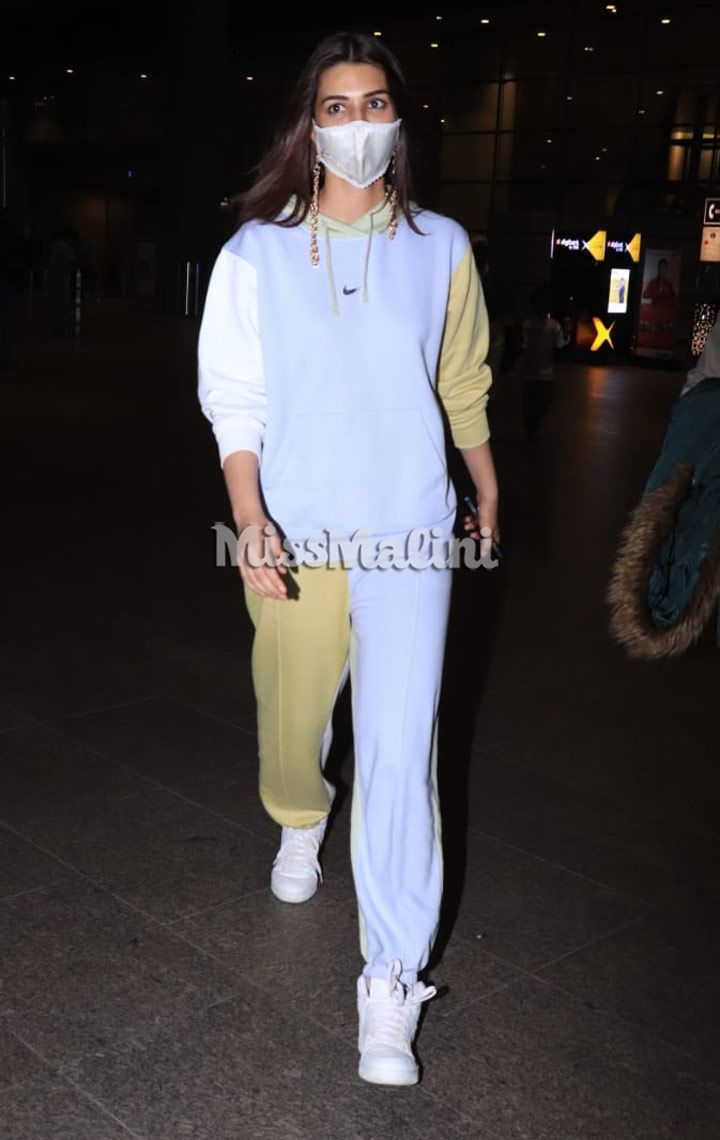 With lockdown upon us yet again, and the overall condition worsening, a quirky loungwear set like Kriti's will help lift your spirits when you're feeling dull. And invite a compliment or two.
On that note, what do you think of her look? Tell us in the comments below.
And don't forget to follow @missmalinifashion on Instagram to never miss a style tip!