8 Easy Makeup Tips To Enhance Your Lip Shape
Kanak Devnani , 20 Apr 2021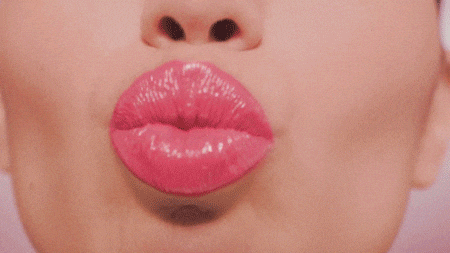 It's time to pucker up! While eyes might be the windows to the soul your lips can define the aesthetics of your face. Just one swipe of lipstick can make a world of a difference to your overall look which makes it one aspect you shouldn't ignore. While your unique lip shape is highly based on genetics that doesn't mean you can't learn a trick or two that could enhance your natural beauty. Recognising your lip shape though is the first step to creating kissable lips. And while there isn't a one size fits all situation there are a few common characteristics identified over the years that you can fall into or have a blend of. Once you determine this you can learn a few easy tips to accentuate each shape with products you already have in your makeup bag. So grab a mirror, take a good hard look at your mouth and let's get started!
Keep reading to find out your lip shape and how to enhance them:
1. Heart-shaped lips
One of the most coveted shapes among beauty lovers, this shape is identified by a prominent cupid bow. The upper lip usually has a prominent dip in the middle that imitates the curve of a heart. You might even find it to be all around pillowy. To accentuate your natural shape by popping on highlight on to your cupids bow. If you want to make them look more supple after you apply your lipstick, blend a lighter shade in the centre. This will make it look more fuller!
2. Top heavy lips
A pretty self-explanatory shape, this is where the top half of your lips look more full than your lower lip. That being said you might want to give your lower lips some extra love to even out the overall look. Say hello to your new bestie the lip liner. Here you want to slightly overdraw your lips just lip just outside the lines, creating the illusion of a fuller bottom lip. Make sure your upper lip is drawn within its natural lines. Fill in your lips and voila you have a perfectly balanced pout.
3. Bottom heavy lips
Of course the opposite of top-heavy, here your bottom lip appears fuller. Similar to the previous shape you can just do the opposite here. Colour inside the lines of your bottom lip but for a fuller pout outline your upper lip outside its natural line and finish off your lipstick with a gloss. If you prefer a narrower pout, apply a lip liner inside the edges of your lower lips and stick to darker lipsticks!
4. Full lips
Have you got soft pillowy full lips? Well lucky you! These kind of lips are usually, naturally full, voluptuous and slightly protruding. It's a well-balanced pout that makes doing your makeup so much easier. If you want to make them the focal point of your makeup look use bold matte lipstick and lip liner. However, if you wish to draw attention away from your lips opt for heavy eye makeup or flushed cheeks that can demand more attention. Meanwhile, keep your lips more nude soft colour so it blends in with the rest of your face.
5. Thin lips
Thin lips consist of less space and dimension on both the upper and lower lip equally. The best way to apply your makeup would be to slightly overline or lips and fill them in. Alternatively. if you don't have a shiny or plumping lip gloss it's a good idea to pick one up. Apply your gloss in the end for a more plumped instantly fuller-looking pout. 
6. Wide Lips
Smile big and look in the mirror. Do your lips stretch from cheek to cheek? If yes, you have a wide smile which means you have wide lips. Guess what you're in great company with the likes of Julia Roberts known for her gorgeous smile embrace it.
However, if you want to offset it a bit you can experiment with a light or nude shade to distract people from noticing your lips. Or you could subtly add more weight by contouring and slightly overlining your lower lip. But for the perfect balance try an ombre lip with two coordinating, creamy lipsticks. Fill your lips in with the lighter shade then apply the darker shade to the outer corners of your lips and blend. This helps create the illusion of lips with more height to balance out the width.
7. Small round lips
If your upper and lower lips are just about equal height-wise, limited width and complete with rounded edges chances are you have small rounded lips. You're in luck, this natural pout is one many women crave. However, you want to steer clear of darker shades that tend to make them look smaller than they truly are. Use glossy and creamy textures to make them appear thicker and plush.
8. Downturned lips
With a slight dip in the corners, this shape can make it seem that you're frowning. But no worries you can easily turn it upside down! The trick here is to fill in those corners—take your lip colour outward and upward. Use a concealer to blend the corner edges of your mouth into your skin. Then use a lip liner close to your natural lip colour to slightly redraw the curves and corners of your lips. This will help soften the appearance not make you look sad every time you apply your lipstick.
Join Malini's Girl Tribe to be a part of the conversation.