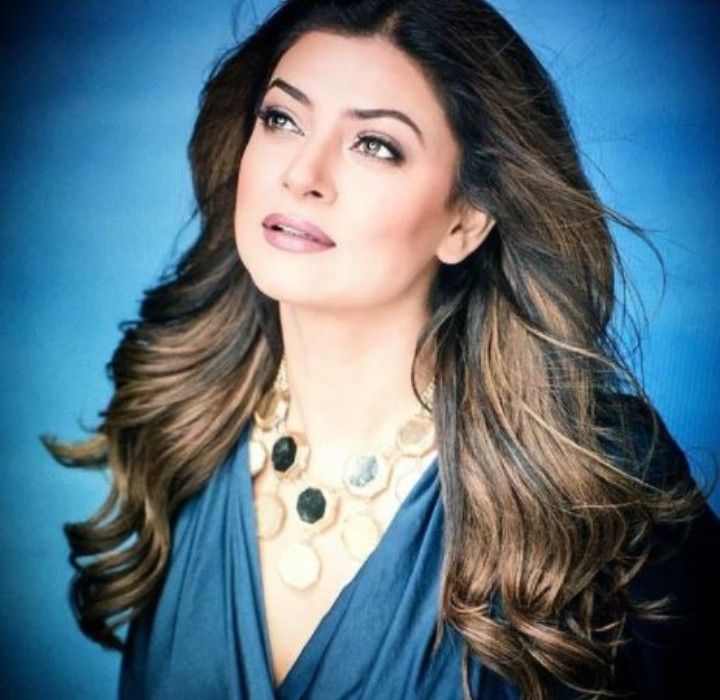 In the times we are living in today, it is crucial that we lend each other a helping hand and support in any way possible. Though the power of social media, everyone is coming forward and using their platform to amplify support and help.
Celebrities, who have a massive reach on their social platforms, are also stepping up and helping ones in need. Sushmita Sen is one such actress who lent her support by arranging for oxygen cylinders in Mumbai, to be transported to New Delhi. But she was later questioned by users about why she didn't first help people in Mumbai before helping those in Delhi.
Sushmita helped in arranging for the oxygen after the CEO of Shanti Mukand Hospital in Delhi broke down while talking to the media about shortage of oxygen in their hospitals.
Here is Sushmita's tweet:
But while she could arrange for it, she turned to Twitter to find help in transporting the cylinders to Delhi. This is when a user commented, "If Oxygen Crisis is everywhere why are you sending it to Delhi instead of giving it to some similar hospital in Mumbai."
To this, Sushmita responded saying:
Because mumbai still has oxygen cylinders available, that's how I found it. Delhi needs it, especially these smaller hospitals, so help if you can.
Check it out: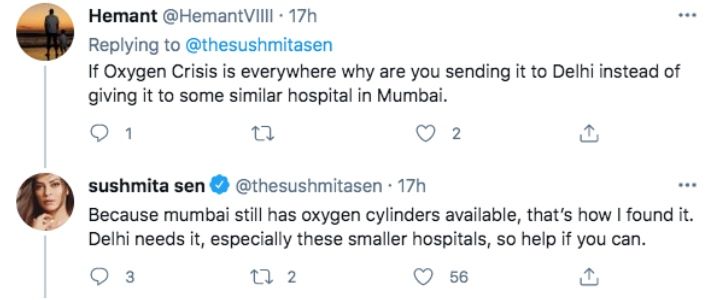 It is the need of the hour to step up and help in whatever capacity we can. And Kudos to Sushmita for being so active in this regard.
Apart from her, a lot of celebrities like Bhumi Pednekar, Sonam Kapoor, Taapsee Pannu and others are also sharing relevant helpline numbers, links and more to help those in need.