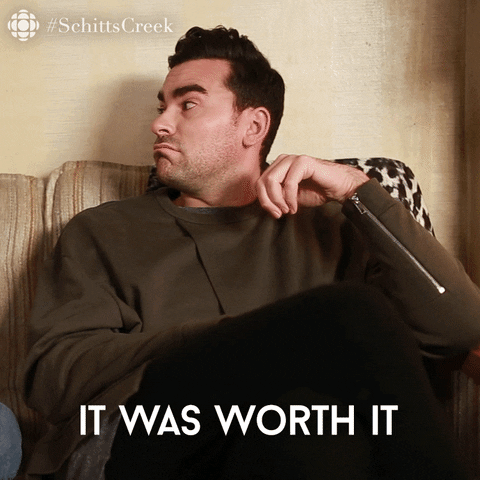 Unfortunately, while TikTok may be banned here and we're missing out on the fun dance challenges we're not completely missing out on the viral beauty trends. While TikTok's influence continues to dominate internationally, many of the trends also crossovers on other social media platforms like YouTube and Instagram. It's become a harbinger of beauty trends and even products that have gone immensely viral. While many of the popular products are new you might recognise cult-favourites or classics that have been around for a while but are experiencing a new resurgence in popularity thanks to Gen Z users.
At the end of the day, no matter where they pop up from it's thrilling to see what's the next big thing that catches everyone's eye. If you want to try some of these skin-care and makeup products that gained massive popularity look no further. We've made it super easy for y'all and rounded up a few of the best hype-worthy options. While it is up to you to decide whether or not they're worth your time and money, we're sure you'll be adding at least one of these to your cart ASAP.
Keep scrolling to check out the best beauty products that went viral:
1. KVD Beauty, Good Apple Skin-Perfecting Hydrating Foundation Balm
A more recent buzzy item, this full-coverage balm foundation has been making its rounds all over social media. Everyone's been making reaction videos of them trying out the foundation for the first time. Keep in mind with this foundation little goes a long way for a flawless-looking complexion.
2. Glow Recipe, Watermelon Glow Niacinamide Dew Drops
This brand that offers fruit- and veggie-inspired products have caught the eye of the wider beauty community all over the internet. In particular, the Watermelon Glow Niacinamide Dew Drops exploded in popularity. It's a serum-like formula is loaded with, niacinamide, which, overall, enhances skin by reducing inflammation and smoothes texture. It's a one-way ticket to soft glowing skin!
3. Elf Cosmetics, Poreless Putty Primer
An affordable primer that dupes the famous Tatcha's The Silk Canvas Protective Primer and is easy on the pockets? Sign us up, please! Skin prep has proved itself to be one of the most essential steps in a makeup routine and this primer helps give you the flawless finish you're looking for.
4. L'Oréal, Infallible 24H Fresh Wear Powder Foundation
One that took the socials by storm was this full-coverage powder foundation from L'Oreal.  With complete coverage and evened out skin tone in just one swoop this one no joke. It looks like they're wearing an Instagram filter on the spot. Made with vinyl dimethicone cross polymer to give the super-smooth effect, once you apply it with a dry makeup song, your pores will look super smooth like they never existed.
5. NYX Cosmetics, Shine Loud High Shine Lip Color
Anyone who was missing wearing lipsticks under their face masks found their new favourite in this lip gloss. This dual-sided product consists of a long-lasting matte base on one end and a super-glossy top coat on the other. Why did it go viral you ask? Well, it's completely transfer-proof! The pigment lasts for hours while you get the glossy effect from the topcoat. Do what you want this lip colour ain't budging!
6. Maybelline, Lash Sensational Sky High Mascara
There's nothing more fantastic than a legitly good drugstore mascara and the Sky High mascara hits all the right notes. Just by watching users try out this mindblowing mascara, you'll be obsessed. The lengthening formula helps to moisturize the lashes and give them more volume than you can ever imagine. You'll have incredibly voluminous Bambi lashes that are sky high in no time with this pick.
7. The Ordinary, AHA 30% + BHA 2% Peeling Solution
Every skincare junkie knows about The Ordinary's products by now but what really blew up was its peeling solution. Looking straight out of a horror movie it may seem terrifying at first! The blood-hue treatment is made of alpha-hydroxy acids to exfoliate, beta hydroxy acids (salicylic) to diminish acne and hyaluronic acid to hydrate. Influencers love it for improving texture and unclogging pores. However, it's a serious chemical exfoliant, and should only be used about once a week.
8. CeraVe, Renewing SA Cleanser
This face wash is actually an old-school favourite but got a major boost on TikTok after the app's resident skincare enthusiast Hyram's enthusiastic endorsements. It's a gentle salicylic acid cleanser that works to exfoliate and smooth your skin as it effectively removes oil and dirt. It softens rough skin without leaving skin feeling dry. Plus it is also enhanced with barrier-restoring ingredients like ceramides, which help keep moisture in while keeping irritants out.
Which one of these viral beauty products are you most excited to try out first? Let us know in the comments below.
Join Malini's Girl Tribe to be a part of the conversation.