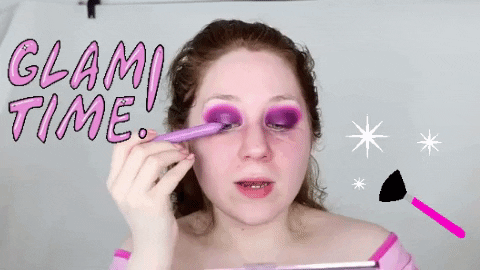 The perfect eyeshadow palette with an amazing formula can do so much. Depending on the colours available you can create a quick look in the morning that can easily be amped up for a night out or even mix things up and go bold for an eye-catching look. And if you know anything about me I love, with a capital L, love eyeshadows. It's a makeup lover like mines dream. You can play and experiment with endless possibilities. The tough part though is there are so many options to choose from and figuring out what is actually the best. TBH from my experience, it all depends on personal preference. But if you're shelling out money for the palette you want to know it's going to do a good job.
Before I invest in any palette I always do a ton of research on formula, price, quality and value for money. With that said I've tried my fair share of eyeshadows so if you're looking for any recommendations here are the current three favourites of mine. I don't just love them and leave them to sit in the drawers. I actually use them a lot for a multitude of occasions and they have never steered me wrong.
Scroll below to check out my the most-used eyeshadows in my collection:
1. Tarte, Tarteist Pro to Go Eyeshadow Palette
I adore this cute tiny palette that has seen me through thick and thin. It's slim and portable in compact cardboard packaging that you can easily travel with or slide in your purse if you're on the go. Leaning more warm-toned it has 3 mattes and 1 shimmer and 2 metallic finishes that look great day or night and applies fabulously with a brush or your fingers. The colour payoff is great with a smooth consistency that blends with ease. TBH it takes the fuss out of creating an easy eye look for the day or night. Plus it has a lovely light vanilla scent that I don't mind as it fades the minute you apply it to your eyes.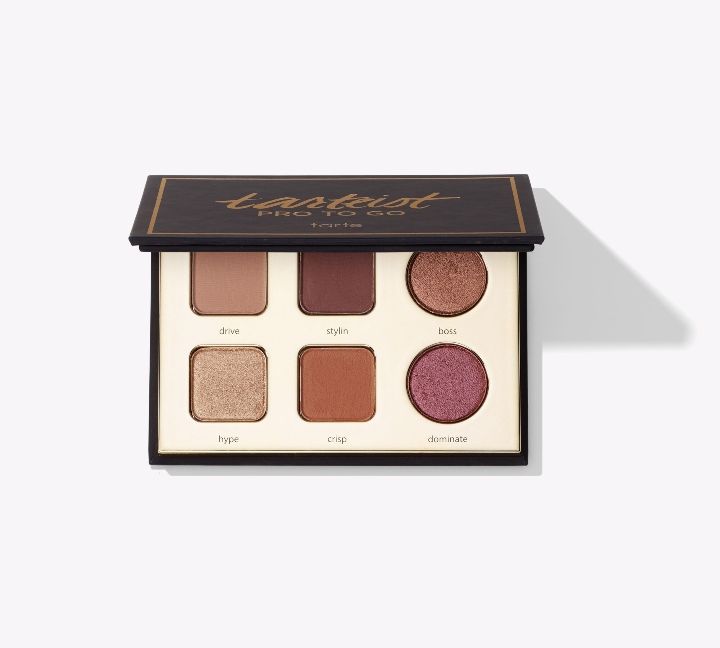 2. Charlotte Tilbury, Instant Eye Palette In Pillow Talk
I'm a huge fan of Charlotte Tilbury products and when I first saw the colour story of this palette I fell in love. I had enough nudes in my collection but not enough pinks but I didn't purchase it right away when it launched. I hesitated because of its price tag but last Black Friday I hit the jackpot with a special sale. Finally, it was within my budget and I couldn't resist any longer. It's definitely a universal wearable palette from light and darker skin tones that easily take you from day to night for different occasions. Filled with dreamy pinks and peachy nude tones it's divided into 4 sections suggesting 4 different looks; Day, Desk, Date and Dream.
The 12 eyeshadows have a mix of mattes and shimmers that are really pigmented and go on super smooth on the eyelids. I mostly reach out for Day on the weekdays and Dream more on the weekends. Of course, the sections are mere suggestions but it does save me a lot of time when I can't be bothered to think too hard about what to put on my eyes.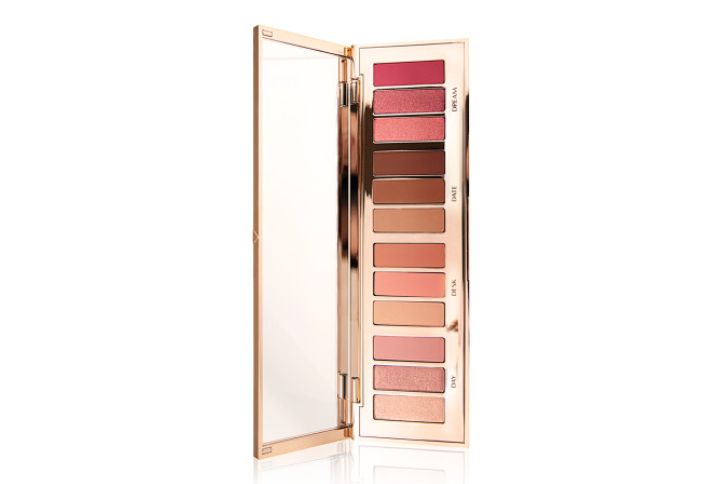 3. Anastasia Beverly Hills, Jackie Aina Eyeshadow Palette
Another palette I'm so glad I put in my basket the minute there was a sale and I've never looked back. ABH palettes are known for being amazing and this one's no exception. It features 14 warm and cool metallic and matte shades, with some iridescent shades thrown in. The colourful palette boasts an array of gorgeous pink, purple, brown, and red hues. The pigment on these is –chefs kiss-with minimal fallout. I pull this out whenever I want to amp up my makeup look or create vivid decadent eye looks.
My favourites have to be Big Wig which is beautiful matte purple and Dwollahs which is stunning metallic golden olive. I was a little meh about purchasing it at first but I'm pretty happy I gave in because it's definitely one of the brand's better palettes If you're looking for colours that show up on your skin with minimal effort this is the one for you. I think whether you're a beginner at putting on eyeshadow or consider yourself an expert, you'll enjoy using this palette.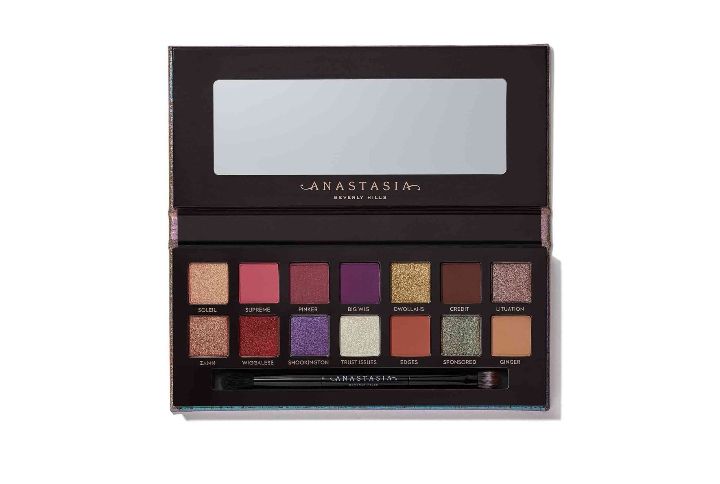 What are some of your favourite eyeshadow palettes?  Let me know in the comments below.
Follow @missmalinibeauty on Instagram for more updates.