A Mini Guide On How To Build A Transitional Wardrobe
Sakshi Kore , 11 May 2021
Transitional dressing isn't hard to crack. It is what it actually means. Dressing up in clothes that can  transition from one season to another. It's not rocket science to ace, most of us who don't necessarily shop for new clothes every season already practise transitional dressing without realising. But what we fail to recognise is that we're doing a great deed by practising this form of style. Having a transitional wardrobe is an important factor when we talk about a mindful way of consuming fashion. It's a contribution to sustainability in fashion when you look at the larger picture because you're simply consuming less and making the most of what you own.
However, for those that need a little guidance on exactly what tips to follow to do transitional dressing correctly, we've noted down all the things you need to keep in mind. Scroll away!
What you will need for a transitional closet:
1. Wardrobe basics are your best friends
The basis of any good wardrobe for that matter, not just a transitional one, is to have a good variety of wardrobe basics. They're termed wardrobe basics because of their versatile style and the fact that they will come in handy whenever you need them to; basically, they transcend seasons. A good pair of jeans, a crisp white shirt, a well-fitted blazer, a pencil skirt, a denim jacket etc., are a few pieces to name. You can read more about wardrobe basics every woman should have here.
2. Classics over trends
Trends, as they say, come and go and that's why aren't suitable for a transitional wardrobe. You want to invest in clothes that are classic, will never go out of style and therefore will be appropriate during summer, winter and monsoon. Classic pieces are somewhat similar to wardrobe basics but they're a tad dressier. Sure, a trendy piece or two wouldn't do any harm but the majority of your closet should consist of basic dresses, simple shirts and blouses, jackets in cuts that are appropriate for summers and winters, etc.
3. Always pick the right fabrics
When curating a transitional wardrobe, you want to be careful about your choice of fabrics. For extreme winters, you need heavyweight clothes that will keep you warm. Take for example, wool and silk which are natural materials and insulating as well. For summers, you will need lightweight pieces. Cotton is a no-brainer but silk can also be used for hotter temperatures. However, whatever clothes you pick should ideally be natural and highly breathable so that you can use them during the transition period where we go from one season to the next.
4. Keep an eye on the quality of the clothes
The whole idea of curating a transitional wardrobe is to invest in clothes that last you long. So that doesn't only mean shopping for clothes that are classics but also that are durable and can withstand wear and tear which will limit the amount you need to shop.
5. Stocking up on the right accessories
Bags and clothes are the two accessories you need to complete your outfit. So which ones are the best while keeping in mind a transitional wardrobe? Bags that are high in quality so they last longer, are built in ways that suit your needs, which means having enough number of pockets, and in colours that will pair will with most of your outfits. Trends like mini bags may look pretty but have minimal to no functionality. The same ideology applies when it comes to shoes as well. A pair of white shoes, formal shoes, booties, comfortable sandals for everyday wear, jogging shoes are a few to name that go well with almost everything.
Style tricks:
1. Layer according to the weather
The weather can't decide whether it wants you to sweat or have dry skin so what do you do in such cases? Layer. No, layering doesn't always mean that it's going to warm you up. If the weather is transitioning from winters to summers, you could wear a breezy dress and layer it with a light cardigan or a leather jacket in places with slightly chillier temperatures. Likewise, if you're stepping into winters from monsoon, layer with fabrics that will dry off easily in case you fall victim to unpredicted showers.
2. Mix and match to create dressy outfits
Who said you can't have fun with transitional dressing? Mix and match clothes that you have reserved for another season. Up the ante of your looks with accessories. Mix two or more textures to create interesting outfits. Use colours intelligently, sometimes colour-block with bold colours, sometimes go monochrome.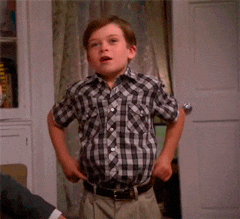 Got any more doubts about transitional dressing? Drop your questions in the comments below.
And to be a part of more such conversations, don't forget to join Girl Tribe By MissMalini.